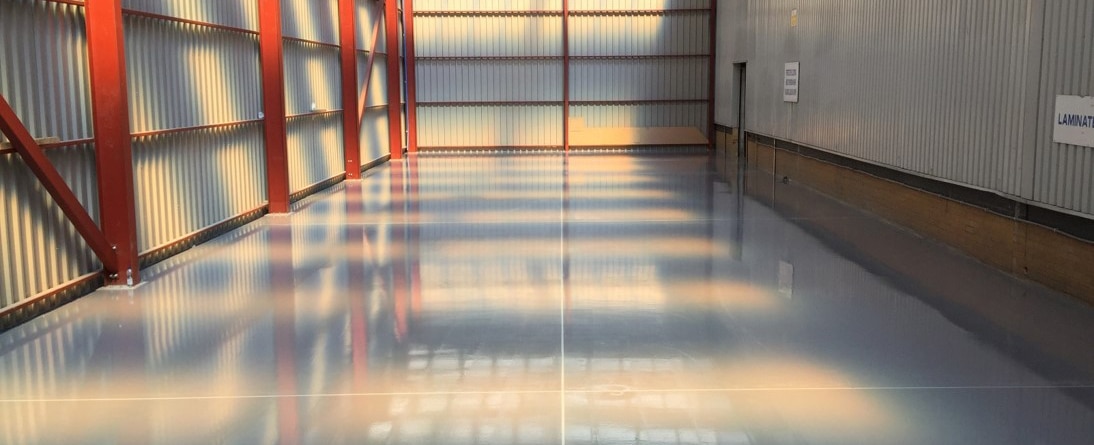 High Quality Resin Flooring in South Wales | Professional Installation
Over 40 Years' Experience
100% Accredited
Competitive Rates
Lifelong Results
Constructionline Gold Member
Have you been looking to replace your old floor, but can't find a flooring option that works perfectly for you and your needs? Resin flooring systems may be your best bet. Providing unparalleled levels of durability compared to laminate flooring, and a wide range of aesthetic options to choose from, installing resin flooring in South Wales has never been easier.
When you choose Concrete Flooring Solutions to install resin flooring in South Wales, you can expect:
A team of knowledgeable experts with over 40 years of experience
100% accredited by respected industry bodies
Competitive rates and cost-effective pricing
Lifelong results from your new resin floor
Professionals with Constructionline Gold member status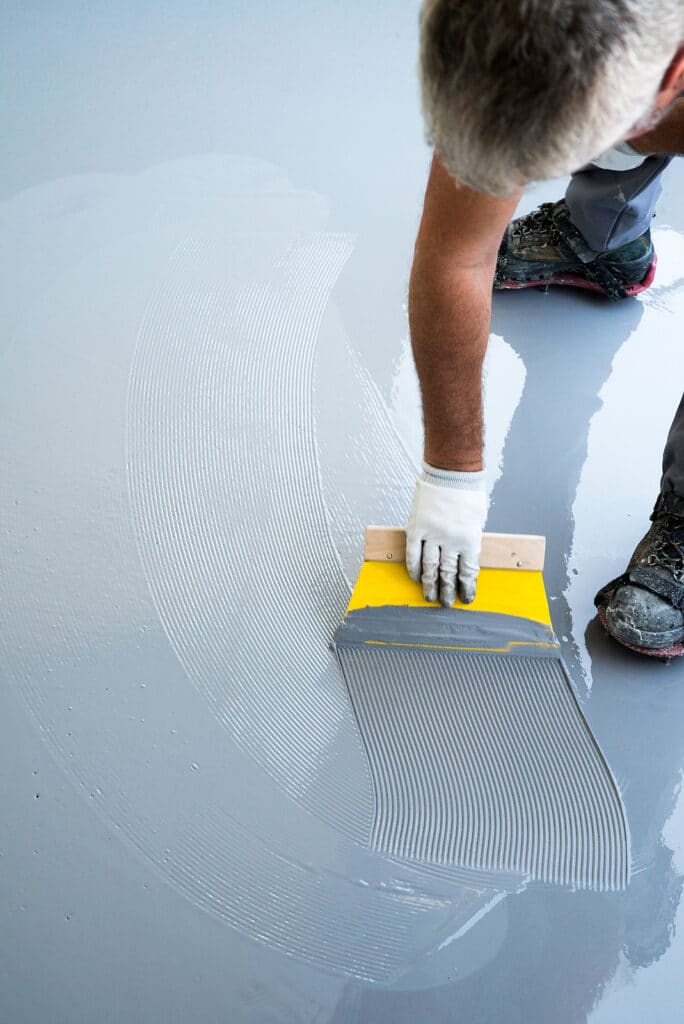 Why Choose Concrete Flooring Solutions for Resin Flooring in South Wales
We pride ourselves on providing the highest quality resin flooring solutions throughout the UK. As a company of highly qualified professionals with years of experience, Concrete Flooring Solutions can offer their services in Swansea, Newport, Cardiff, and further across Wales.
From stylish floors for domestic needs, chemical resistant floors to use in industrial settings, and heavy-duty anti-slip floors for constant commercial use, we're able to complete the efficient and cost-effective installation of your brand new resin floor.
Every time our resin floor fitters install a resin floor in South Wales, we can guarantee that every bespoke design will be in accordance with the industry standard Concrete Society's Technical Report 34. It is essential that we go above and beyond these guidelines in order to create a safe and effective flooring system with stunning results for your property. Find out more about our expert resin flooring contractors here.
Types of Resin Flooring in South Wales
Choosing Concrete Flooring Solutions ensures that you get the best possible quality resin flooring with expert installation from a team of highly qualified professionals. We have a wide range of resin flooring systems available to choose from, all of which are made bespoke for your specific needs.
While some options do boast more advantages when used in certain areas, as their natural benefits make them superior for different applications compared to other resins, our resin flooring systems contain certain benefits that remain the same across the board; meaning they are able to suit almost any environment.
Options for resin flooring in South Wales include:
Epoxy Resin Flooring
Renowned for being extremely durable, hard-wearing, and able to be altered to suit most situations, epoxy resin is the most widely recognised type of resin used as flooring. Here at Concrete Flooring Solutions, our expert contractors can provide a high-performance flooring system with epoxy resin that can be adjusted to suit your needs.
Whether this floor is going to be in a high foot-traffic area and needs to be extra safe with non-slip features, or it's going somewhere that needs a stunning stand-out floor that can be made with special aesthetic alterations, epoxy resin flooring is an adaptable choice for any scenario.
Polyurethane Resin Flooring
Ideal for industrial settings, polyurethane resin flooring, also known as heavy-duty polyurethane screeds, has a naturally high resistance to wild temperature fluctuations and chemicals.
Our expert contractors in South Wales can ensure a quick and seamless installation within specialised areas of your property. So if you're looking to upgrade the old and worn floor in your food preparation factory, or the floor in your scientific lab has seen one too many chemical spills, our resin floor installers can supply and fit a brand new, highly resistant, flooring system that will stand strong even when faced with harsh treatment.
Interested in polyurethane resin flooring, also known as polyurethane screeds? Learn more about polyurethane resin flooring.
Polymethyl Methacrylate
This kind of resin flooring is ideal for those with multiple projects on the go, or for projects that need to be completed within a tight timeframe. Polymethyl methacrylate ensures that you receive a heavy-duty resin floor that can handle impacts without buckling under the pressure, all without the long curing times.
This synthetic resin floor has special fast cure properties that allow the floor to be rendered usable in the shortest time possible. Depending on the size of the room, the floor can be cured and ready to use in as little as a weekend. So if you have a business that can't suffer the long curing times of other resin flooring options, or you simply don't want to have to wait to use a crucial room in your property, polymethyl methacrylate could be the option for you.
Although this polymethyl methacrylate cures far quicker than the other options available, it does not sacrifice quality or durability to make room for this quality. Because it retains a high level of performance alongside the fast cure features, the price of polymethyl methacrylate does tend to be higher than that of the other options we have available. If you would like a quote on this particular resin, please get in touch with our experts who can give you an estimate.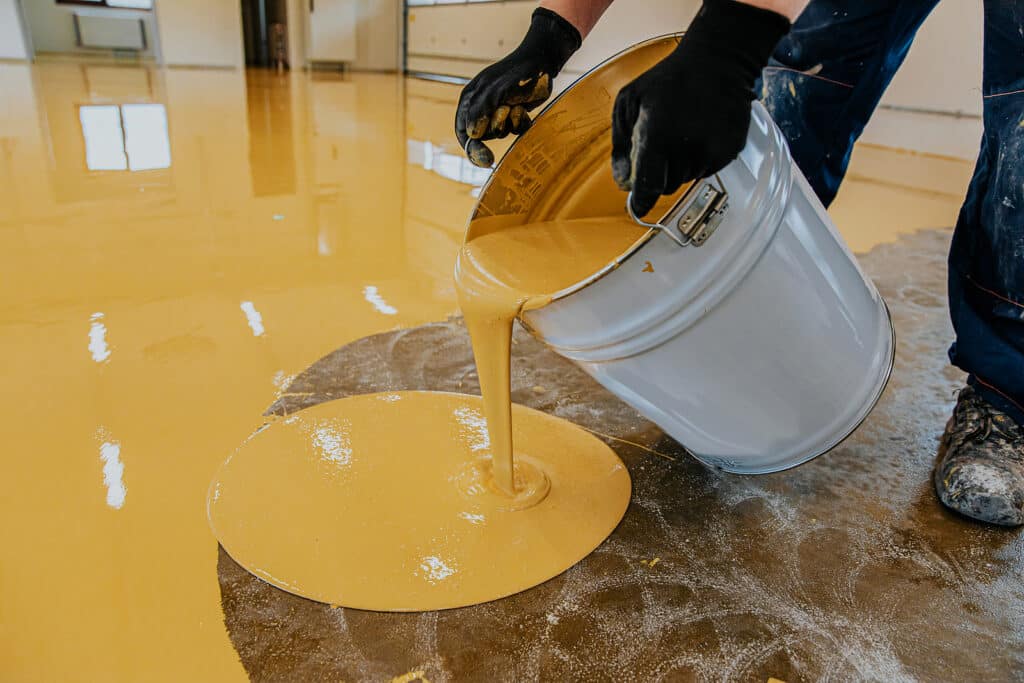 Contact Concrete Flooring Solutions to Install Resin Flooring in South Wales
If you're looking for high-quality resin flooring in South West Wales, you've come to the right place. Concrete Flooring Solutions is the UK's best supplier and installer of resin flooring. We pride ourselves on the high quality and standard of work we've produced across the UK and, along with cost-effective pricing, we can make the installation of a resin floor in your property far simpler than you expect. If you'd like to discuss our range of resin flooring systems on offer in order to find out which one would be best for you or to get a quote on your current flooring projects, get in touch with our team today.