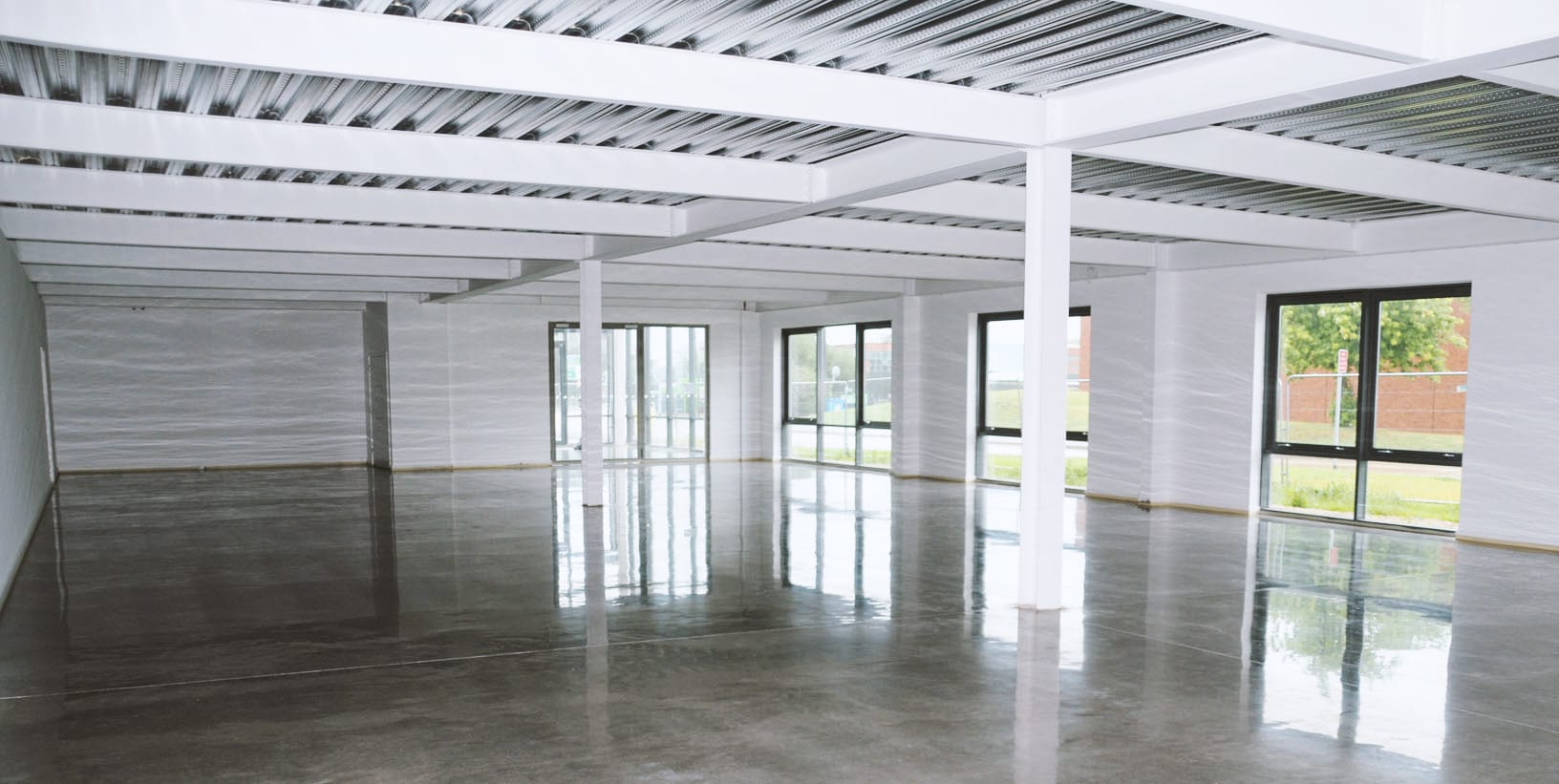 Industrial Concrete Flooring
We are a company of designers, surveyors & craftsmen with four decades of experience constructing industrial concrete flooring to the highest specifications & tolerance.
Over 40 Years' Experience
100% Accredited
Competitive rates
Lifelong Results
Constructionline Gold Member
Why Choose Concrete Flooring Solutions?
We like to keep things simple and keep our clients informed and updated on their projects. We find ways to minimise waste and maximise our work ethic, all for the betterment of our customers and staff. Throughout the project, our team will always be on-hand to answer any questions or concerns you may have.
All our designs are in accordance with The Concrete Society's Technical Report 34 which has become the industry standard for concrete industrial ground floors.
Industrial Flooring that's Durable and Versatile
All of our industrial flooring finishes here at Concrete Flooring Solutions are designed and laid by our expertly trained team. As there are no second chances when it comes to laying industrial flooring, this adds extra pressure to the job at hand. The flooring needs to be cast correctly the first time and our experienced team guarantee your expectations will be met.
Our Industrial Flooring Planning Process
Each industrial flooring project that we receive goes through a rigorous planning process to ensure your requirements are met. Our team's knowledge and experience allow our customers to put their trust in our service and their minds at rest.
Due to our modern techniques and experienced workforce, we are able to pour single area slabs of up to 2,500m2 and lay them to the highest flatness tolerance.
Additionally, we use the latest design technology to offer our clients a design tailored to their exact industrial floor requirements. Flood pour, or wide bay construction techniques can be utilised to offer our clients industrial flooring they can be proud of.
High Quality Guaranteed
If your industrial flooring is not completed to a high standard or has been completed by inexperienced workers, it can be very costly to rectify. There are a few factors you'll need to address regarding your industrial flooring:
Surface dusting
Premature wear (durability)
Base slab concrete (cracks in the floor)
Surface issues are one of the problems that come with poorly laid industrial flooring. However, our team uses premised powders because of their ability to provide greater abrasion resistance.
Additionally, they even allow colouring options. The process is a simple one that uses a spreader to apply the dust and then a power-float vehicle to complete the finer details.
Our Concrete Finishes
We utilise a range of concrete finishes that will transform the look and accessibility of your industrial area. Our two most popular are below:
Brush Finishes
Industrial areas can be made to look unique, a number of ways, depending on what the client requires. For example, car parks usually adopt brush finishes, as they are ideal for helping with non-slip surfaces, especially when it's icy.
Brushed finishes are obtained by pulling a wire concrete brush across the surface of freshly laid concrete.
Dust Topping
Again, a very common finisher for industrial areas, premised powders are popular choices because of their ability to provide greater abrasion resistance and even a choice of colours (where permitted). A spreader is used to apply the dust, before it's finished with a power-float vehicle.
Contact Us Today
If you're thinking of transforming your industrial area and are unsure of where to start, why not give us a quick call?
Our friendly staff are always on-hand to give expert advice and can further advise on the best way to go forward regarding concreting your industrial area.