Fast-Curing Acrylic Resin Floor Installation
Concrete Flooring Solutions install quality resin flooring for commercial, industrial and pharmaceutical properties. Our acrylic resin floor is exceptionally hardwearing and comes with anti-static and non-slip options. It also boasts unbeatable cure times making for a less disruptive installation process able to be completed in just a weekend.
If you need to install high-quality acrylic resin flooring for your industrial property, we work quickly and effectively with exceptional results. Get in touch with our team today for an accurate quote on a seamless acrylic resin floor installation.
What is an Acrylic Resin Floor?
Acrylic resin is a type of epoxy flooring system, also known as polymethyl methacrylate (PMMA). It's the same kind of material used to create plexiglass and perspex. It's poured over your concrete floor to create a specialist floor coating that boosts performance.
This type of resin floor is 'thermoplastic,' which means it is easily alterable. The interlayered structure of the chemical bond makes it simple to repair and upgrade. This is why acrylic resin flooring is such a popular choice for industrial clients. Not only this, but PMMA resin flooring has an exceptionally rapid cure time, meaning less downtime for installation.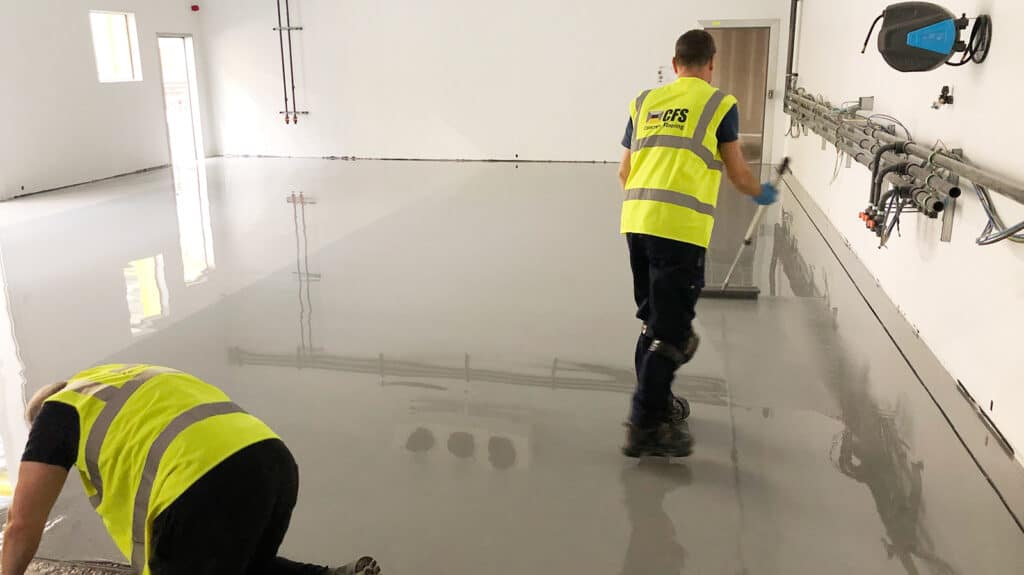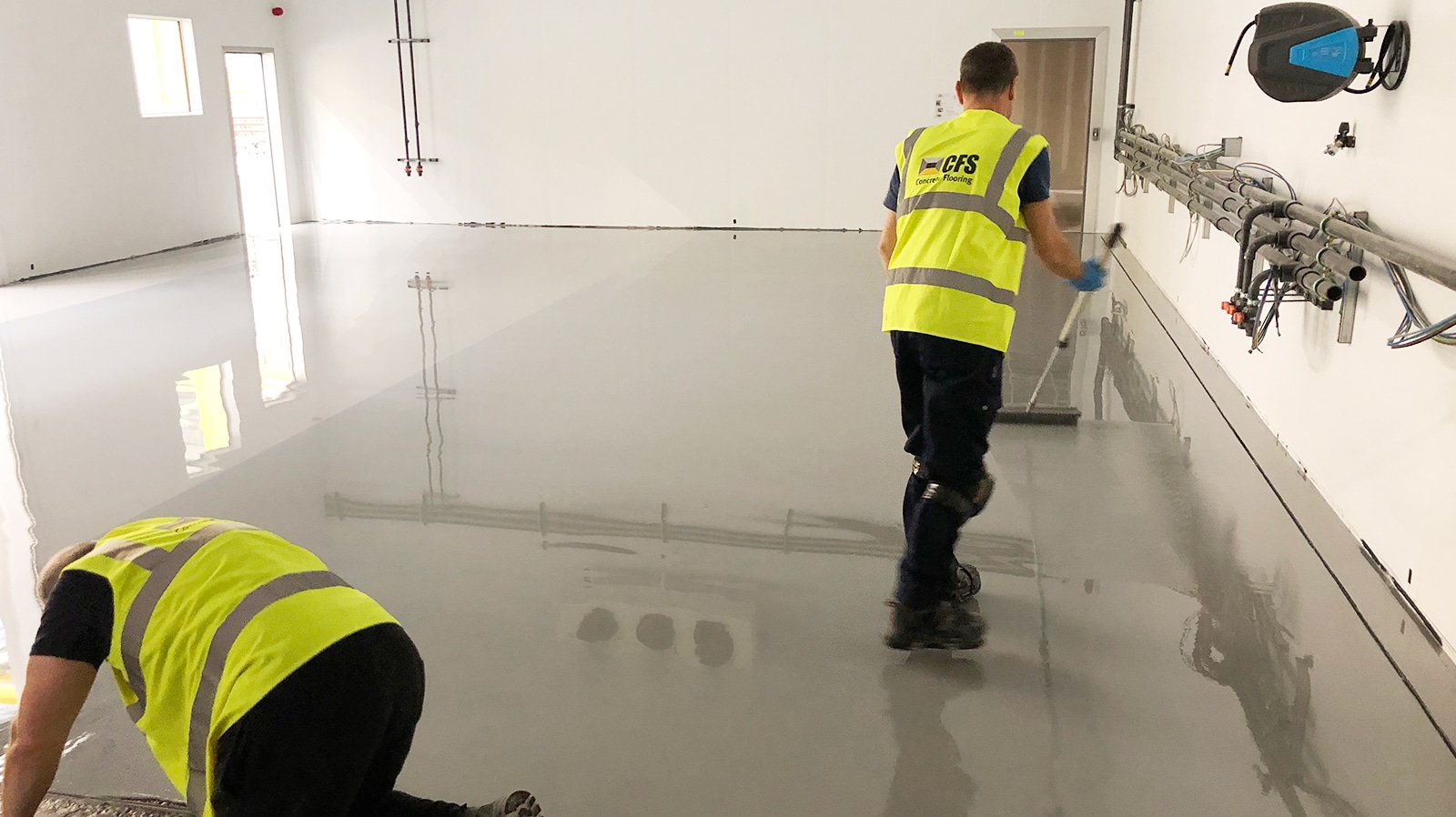 What Are the Benefits of an Acrylic Resin Floor System?
Like all resin floor finishes, acrylic resin is extremely strong and durable, built to stand the test of time. The health and safety benefits of resin floors are excellent, being chemical-resistant and easy to clean. As well as this, resin floor paint can also be incorporated to provide decoration or line-markings.
Acrylic resin floor comes with an additional range of unique benefits:
Highly customisable
Able to be altered with slip resistance and chemical resistance
Offers insulation from electricity
Can be installed in just a weekend
Unbeatably quick cure time
Less disruptive to install than other flooring types
What Spaces Are Suited to Acrylic Resin Flooring?
PMMA flooring is especially suited to industrial spaces:
Industrial garages: acrylic resin is able to withstand the constant use of heavy vehicles and accommodate high traffic areas.
Warehouses: The superb impact resistance of acrylic resin flooring means factories and warehouses can greatly benefit from this floor system. Significant drops of heavy objects from great heights are no concern.
Clinics, laboratories and medical facilities: Acrylic resin can withstand spillages of heavy chemicals and is also exceptionally hygienic. The smooth surface makes for easy cleaning for places that need to constantly ensure the highest levels of cleanliness.
Industrial spaces with unique needs: As an acrylic resin floor is so customisable, it can be upgraded to cater to the specific needs of your space. Whether that's increased heat resistance or electrical resistance, we're able to accommodate this.
How Do We Install Your Acrylic Resin Floor?
The great advantage of an acrylic resin floor is how quickly it can be installed. We use the most advanced materials and methods to carry out a quality installation that we're confident will leave you satisfied. Your floor is capable of being fully installed and ready for use in just a weekend.
Before we install the acrylic resin finish, we need to ensure your floor is fully prepared. The surface needs to be free of dust and debris to provide a clean, level surface to pour the resin over. Depending on the state of your floor, we may need to carry out the following:
Shot blasting: This involves blasting an abrasive material to smooth out the floor.
Diamond grinding: Diamond grinding uses a special grinding machine to create a fully level surface.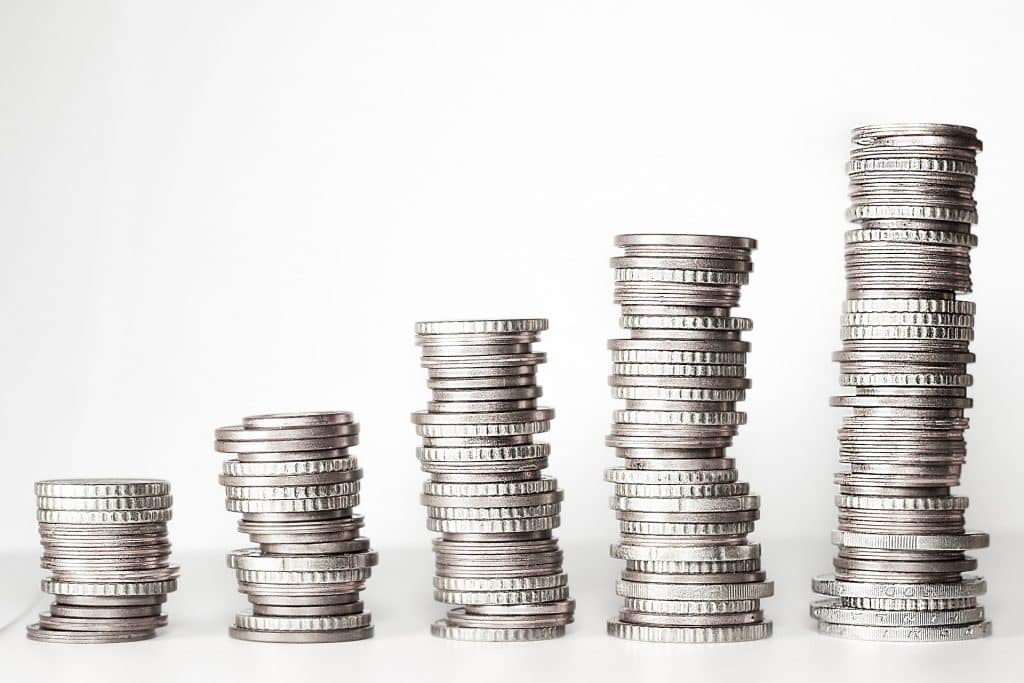 How Much Will An Acrylic Resin Floor Installation Cost?
Because of the unbeatable cure time for this time of resin flooring, the cost will be a little higher than other floor coatings like an epoxy resin floor. If your existing floor is in a poor state that needs more surface preparation work, this will also add to the cost.
We are committed to being fully open and upfront about all the costs involved in your installation. Throughout the process, we always look for ways to minimise our waste and the number of materials used, specialising in lean construction which is both sustainable and cost-effective.
Our methods are industry approved by The Association of Concrete Industrial Flooring Contractors and we are recognised for our consistent delivery of expert installations.
Get an Accurate Quote on An Expert Acrylic Resin Floor Installation
For a fast installation of acrylic resin from Constructionline Gold tradespeople, contact Concrete Flooring Solutions. We will work with you to your budget and accommodate your unique needs to deliver a quality flooring system you can rely on.
Whatever scale of flooring project you need, we have the experience and tools to deliver an exceptional service every time.
Get a fast and accurate quote on your acrylic resin floor installation