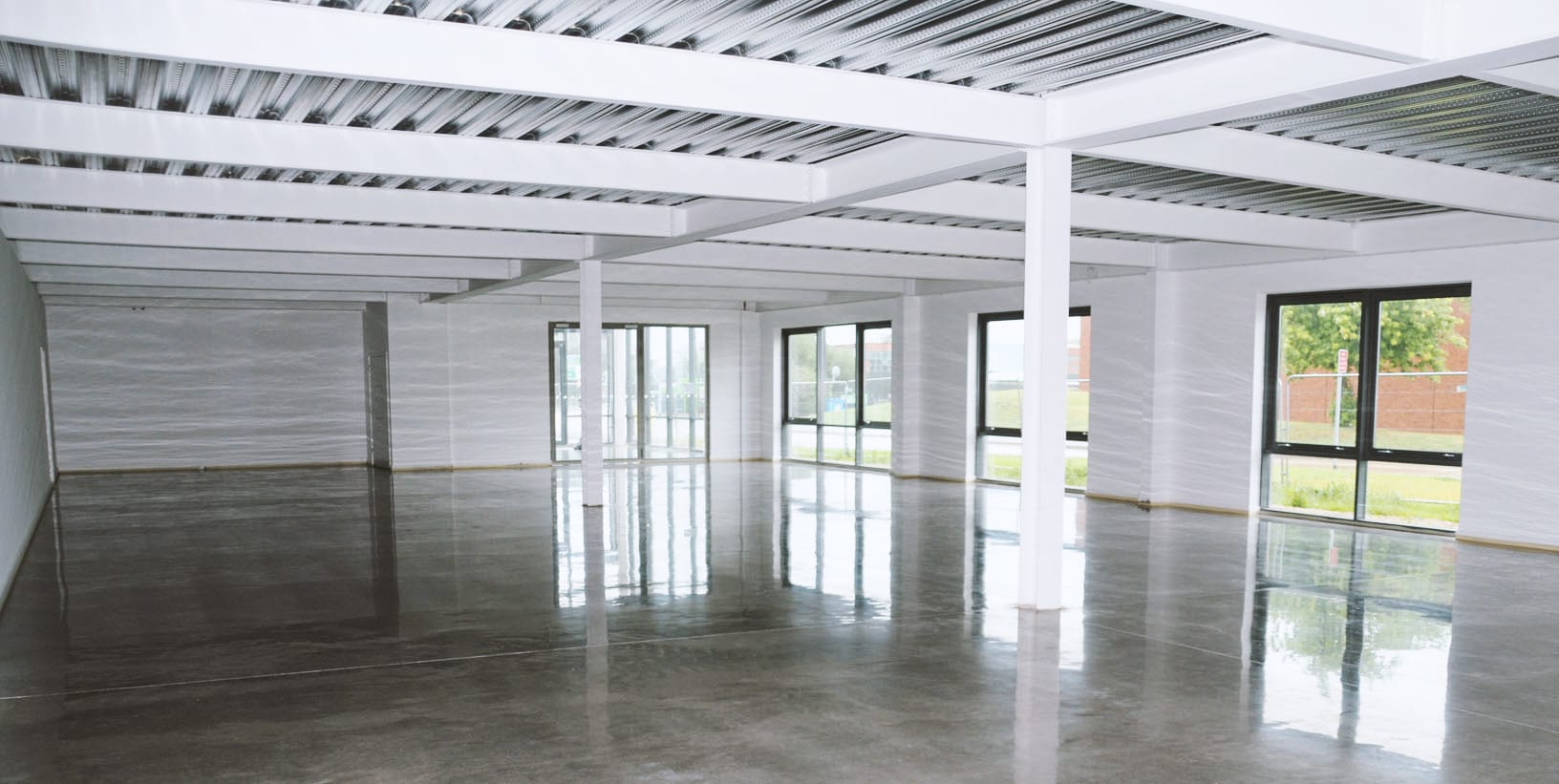 Commercial Concrete Flooring Contractors
We believe that a solid foundation starts with solid roots, which is why all commercial concrete flooring that we provide reflects exceptional quality and lasts a lifetime.
Over 40 Years' Experience
100% Accredited
Competitive Rates
Lifelong Results
Constructionline Gold Member
Why Choose Concrete Flooring Solutions?
Only last year we completely transformed Southampton's Solent University with our exceptional commercial concrete flooring.
Our concrete contractors have over 40 years' experience within the concrete industry and have developed a respectable reputation due to our forever progressing design and technological approach. At CFS, we believe in keeping up to date with the latest technology, that's why we utilise the latest software. Not only does this make our lives easier but it means the client isn't kept waiting for weeks or even months for a project to be completed.
All our designs are in accordance with The Concrete Society's Technical Report 34 which has become the industry standard for concrete industrial ground floors.
Commercial Concrete Flooring for Your Property
All commercial concrete flooring jobs are performed by our experienced contractors. There are rarely any second chances when it comes to laying concrete. Our team have the experience and tools to ensure your commercial concrete floor is laid to the highest flatness tolerance. Laying commercial concrete flooring is a very difficult job for the inexperienced, our team guarantees our techniques provide exceptional flooring that can last a lifetime.
Our Commercial Concreting Process
If it wasn't already clear, CFS believes in a no-nonsense approach to commercial concrete flooring. There is no job too big or small that we won't consider. Our team are dedicated to making our client's lives easier by implementing our bespoke concrete floors.
Each commercial concrete flooring task goes through a strict planning process to ensure our client's demands and requirements are met. The technology we use allows us to pour single area slabs of up to 2,500m2 and lay them to the highest flatness tolerance.
Additionally, we use the latest design technology to offer our clients a design tailored to their exact industrial floor requirements. Flood pour, or wide bay construction techniques can be utilised to offer our clients commercial concrete flooring they can be proud of.
We Guarantee High Quality
Poorly laid commercial concrete floor is not only difficult to rectify, but it can be very expensive. Choosing a certified, trusted concrete contractor will greatly lower this risk. not completed to a high standard, or has been completed by inexperienced workers, it can be very costly to rectify. There are a few factors you'll need to address regarding your commercial flooring:
Surface dusting
Premature wear (durability)
Base slab concrete (cracks in the floor)
Additionally, if you are looking to add colour to your flooring, our team are here to help.
Contact Concrete Flooring Solutions Today
We like to think our approach is simple and easy. So, if you have any questions, or would like a quote on your commercial property, why not give our team a quick call? We can offer concrete solutions to any client within the UK – so call today or reach us through our contact form to see what we can offer you.