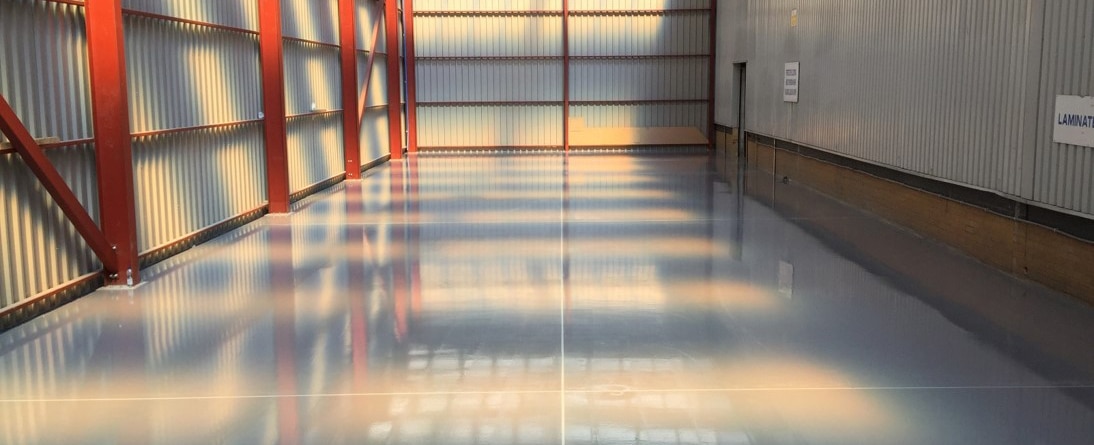 Resin Flooring Liverpool – Installation by Professional Flooring Contractors
Over 40 Years' Experience
100% Accredited
Competitive Rates
Lifelong Results
Constructionline Gold Member
If you're looking to update your current flooring system, but aren't sure what to choose, resin flooring systems are a great choice for all situations. Providing a wider range of advantages compared to traditional flooring systems, such as laminate or linoleum, you can utilise resin flooring in Liverpool for commercial, domestic, and even industrial flooring situations.
If you're in need of an expert who can give you advice on what kind of flooring will work best for the needs of your property, our flooring contractors have over 40 years of industry experience. They will be more than willing to share their knowledge with you to ensure you get the most from your floor.
Get your quote today.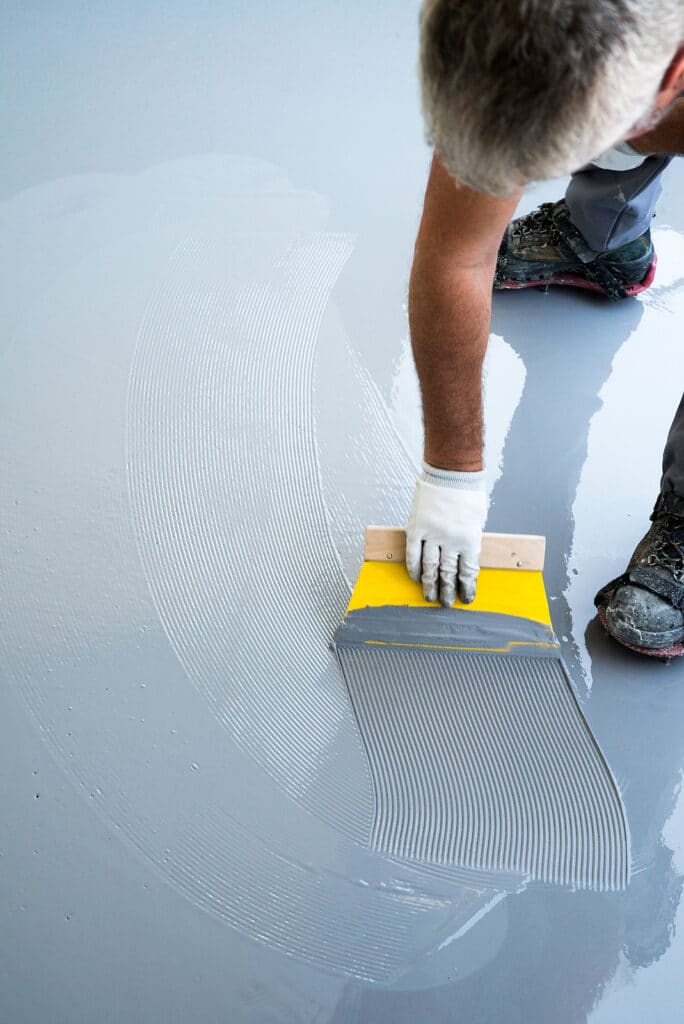 Why Should You Choose Resin Flooring in Liverpool?
We know that, out of the many options available to you, choosing one kind of flooring to fit your project can be daunting. However, what kind of flooring offers the highest durability and resistance against multiple different potential sources of damage?
Offering greater imperviousness to water than linoleum and a wider range of styles than laminate, resin flooring systems are a fantastic choice that is adaptable to any situation and environment. Our resin flooring contractors ensure that every resin flooring system we install is of the highest possible quality so that you aren't forking out for a floor that looks poor quality.
As a naturally stain-resistant, water-resistant, and highly impact-resistant flooring option, installing resin flooring in Liverpool can offer a greater perspective on what your floor can actually do for you. With alterations available that include slip resistance, chemical resistance, and temperature resistance, installing resin flooring in Liverpool will boast a range of benefits no matter where it is placed.
You may be wondering how a floor can be adapted to the environment it is used in, and the answer lies within the properties of the resin itself. The resin options we use feature different properties, from chemical resistance ideal for industrial use, to slip resistance for safe commercial use. We can also implement special aesthetic alterations, such as sparkly quartz and marbling effects, to suit your specific style.
Interested in resin flooring for industrial use? Read about the benefits of industrial resin flooring.
Why Choose Concrete Flooring Solutions for Resin Flooring in Liverpool?
Here at Concrete Flooring Solutions, we pride ourselves on the quality results we produce for all resin flooring projects throughout the UK. Our experts have over 40 years of experience guaranteeing the best possible results on the market, which is why we are the UK's favourite installers of resin and concrete floors.
With every resin flooring installation in Liverpool and surrounding areas, we also guarantee that every design is in accordance with The Concrete Society's Technical Report 34. As the industry standard for the quality of concrete and resin flooring, it is essential that we go above and beyond the standards set out in these guidelines. And because we always do, our installed resin flooring systems are guaranteed to be the highest possible quality.
What else can you expect to receive when you choose Concrete Flooring Solutions to install your resin flooring in Liverpool?
Tradespeople with Constructionline Gold membership
Our resin flooring systems are guaranteed to offer lifelong results
Competitive industry-wide rates
100% accreditation from respected professional bodies
Resin flooring specialists with over 40 years of experience
Still not convinced? Read about the amazing work our resin flooring contractors have on offer here.
Resin Flooring in Liverpool: What Do We Have on Offer?
When you choose Concrete Flooring Solutions, you can expect to receive the highest quality of resin installed by highly qualified expert resin flooring contractors in Liverpool. For your domestic or commercial needs or more specific industrial applications, we have resin systems available that will suit almost any environment.
The options for resin flooring in Liverpool include, but are not limited to:
Epoxy Resin Flooring
The most widely known and recognised kind of resin flooring, epoxy resin flooring is renowned for its high level of durability and impact resistance. As a flooring option that offers a great level of performance, in terms of how many alterations can be made to fit your personal needs and tastes, and high levels of reliability; our contractors can use epoxy resin flooring to create a base for you to design the floor that fits perfectly to your needs.
You may be wondering what we mean by alterations. With epoxy resin flooring, we can implement sparkly quartz crystals for stylish domestic use, slip-resistant properties to keep customers safe for commercial use, and even other more specialist features for specific industrial use; but do confirm your needs with your flooring contractor. For a stylish, safe, and extremely durable flooring system, epoxy flooring is a great choice that can be easily implemented into any property. Read more about our epoxy resin flooring here.
Polyurethane Resin Flooring
When you choose heavy duty polyurethane screeds and resin flooring, you can expect excellent heat and chemical resistance as standard. As a perfect solution for your industrial and scientific needs, polyurethane offers substantial protection against things that would typically damage or destroy conventional flooring methods.
If you work in settings that deal with harsh chemicals or manage equipment that frequently reaches high temperatures, the resistance to both of these variables offered by polyurethane resin will ensure that your workplace and workforce is kept as safe as possible. Need to know more about what polyurethane resin and heavy duty polyurethane resin screeds can do? Read more here.
Polymethyl Methacrylate
If you have multiple high-turnover projects that require high quality, durable floors, and also need to be completed in quick succession, polymethyl methacrylate flooring may be the option for you.
Offering the fastest curing times of all our available resin flooring options, the special properties of polymethyl methacrylate are able to render this flooring system usable in as little as a weekend. You don't need to worry about sacrificing quality for speed either, as this flooring system offers the same level of extreme durability as our other resin options. The fast cure capabilities on offer from polymethyl methacrylate flooring does come at a higher cost than our other flooring options, however, if time is of the essence, or your business simply can't suffer extra days of curing time, then the price point is definitely worth the added benefits.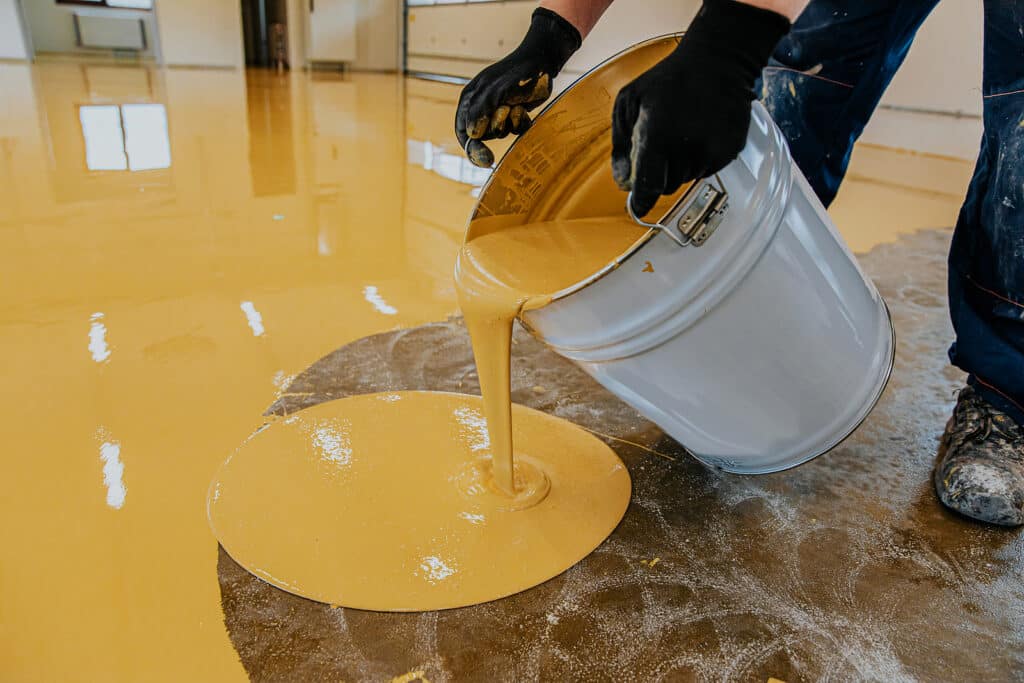 Contact Concrete Flooring Solutions for Resin Flooring in Liverpool Today
Whether you have a floor that isn't performing as it should, and is particularly susceptible to damage due to the nature of your job, or your current floor is worn and damaged which will lead to being particularly unsafe, a resin floor is a fantastic flooring option that is often overlooked.
Offering a wider range of benefits and style options than conventional floors like laminate, linoleum, and even tiles, resin floors can breathe new life into the floors in your property.
Get in touch with our team of fitters to get your quote, or to simply discuss your needs and any questions you may have with our expert customer service assistants.