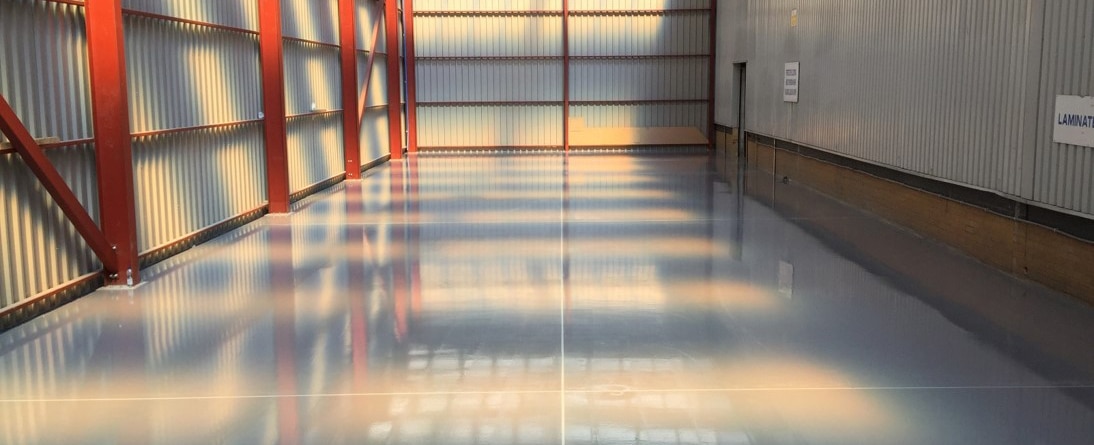 Durable Resin Flooring in Dorset
Resin Flooring Contractors in Dorset
Over 40 Years' Experience
100% Accredited
Competitive Rates
Lifelong Results
Constructionline Gold Member
Resin Flooring in Dorset
If you are looking for beautiful, hard-wearing resin flooring in Dorset, Concrete Flooring Solutions offers the comprehensive solution. Our high-grade resin floors are perfect for your factory floor, supermarket, or warehouse space. We supply a range of high-quality resin options, such as epoxy, polyurethane and methyl methacrylate.
These materials can come with a range of features like anti-slip or chemical resistance, giving clear benefits to busy environments like offices and laboratories. If you are looking for a resin floor coating in Dorset, we will design, produce and install an excellent solution for you. Our streamlined processes will save you both time and money, leaving you with a brilliant and long-lasting resin floor.
For a no-obligation quote on a resin floor in Dorset, speak to us today.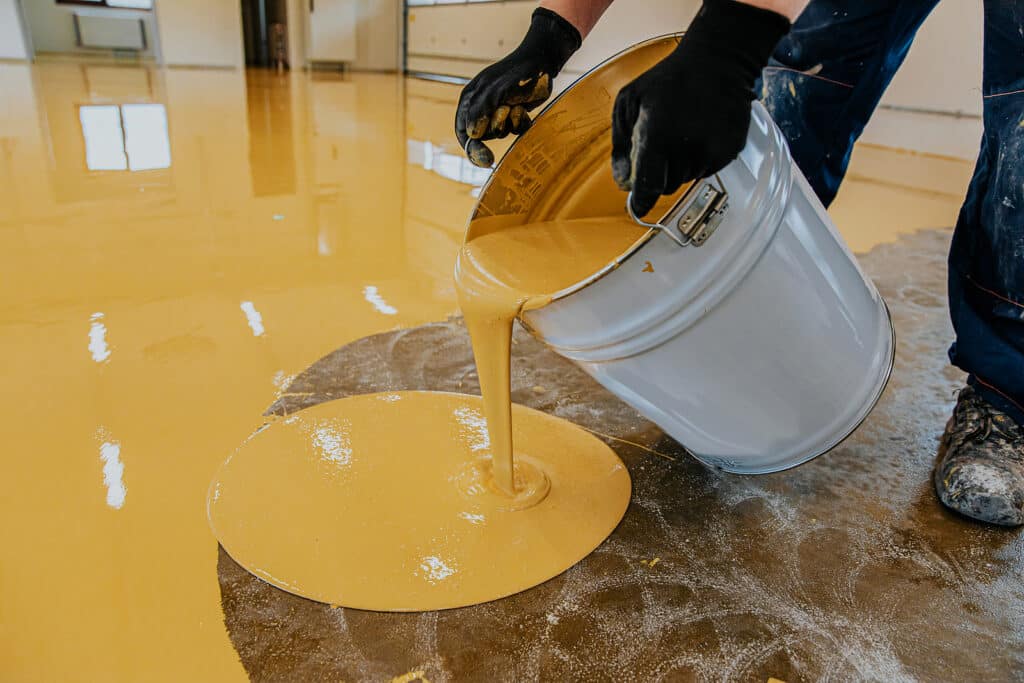 Why Do I Need Resin Flooring?
Resin flooring can bring a comprehensive series of benefits to your business. Our beautiful resin floors in Dorset are solid, attractive, and quick to install. Compared to other flooring systems, resin flooring is affordable, easy to maintain, and easy to clean.
Our skilled installers can bring you a beautiful new resin floor quickly, with our express installations causing minimal disruption to your business. Our floors prioritise effortless washing, with large flat surfaces that can be simply wiped clean, saving your business both time and money over the course of their lives.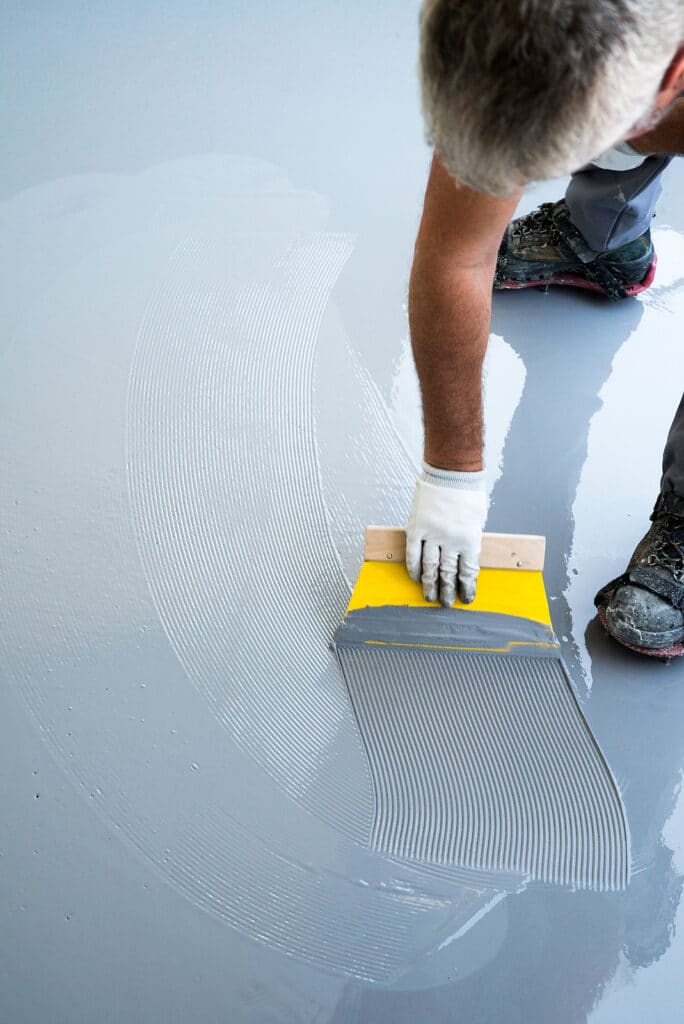 Where Can Resin Flooring Be Installed?
Resin can be used in both indoor and outdoor environments, with UV resistant resins available for use in outdoor locations like aeroplane hangers and sports facilities. Our brilliant team has installed resin flooring solutions for Formula 1, Amazon, and Ikea in recent years, earning a reputation for professionalism, friendliness, and the high calibre of our work.
We are the only UK provider of both concrete flooring and resin flooring, allowing us to streamline the entirety of our production process, offering comprehensive solutions to businesses in the Dorset area. We prioritise lean design concepts and sustainability in our work, helping to save you both time and money. A key benefit of using our business is that you will only have to deal with one company throughout the entirety of the design and fitting processes.
We bring over 40 years of experience to our resin flooring installations, laying sturdy epoxy resin thoroughly and promptly.
The Options For Resin Flooring in Dorset
Our expert team can lay a wide variety of resin flooring options within your Dorset location. These can bring a series of benefits like water resistance, strength resistance, and UV resistance. These features can bring benefits to both industrial and retail locations.
We offer a wide variety of resin flooring options in Dorset:
Epoxy resin is a polymer flooring material that can be installed over a concrete base. It levels itself, offering a perfect flat look, and can be made in a huge variety of colours. Epoxy resin flooring is durable, suitable for everything from regular foot traffic to vehicles and heavyweight machinery. This versatility makes it suitable for both industrial and commercial environments, such as shopping centres, warehouses, and industrial garages.
For a more heavy-duty resin flooring option in Dorset, polyurethane resin boasts U.V. resistance and temperature resistance. Perfect for outdoor environments and heated indoor environments like industrial kitchens, polyurethane resin flooring is strongly hygienic and easy to clean.
Cementitious Urethane Flooring:
Engineered specifically for industrial and lab environments, this resin flooring option offers liquid impermeability and temperature resistance. A cementitious urethane floor will be easy to clean, and will also offer anti-slip resistance.
Methyl Methacrylate Flooring:
For those looking to install a resin floor quickly, our methyl methacrylate options offer the fastest setting available, with a cure time in the low hours. If time is of the essence, we can install a high-quality resin floor that will be ready for use within the day.
We will prep your floor, using sanding and cleaning tools to ensure a flat, spotless surface. Typical epoxy resin pours will take two coats, though other styles may need more, such as those with specific benefits. We use expert resin flooring installers for all of our pours, helping to ensure the high level of results our customers have come to expect.
Get a Quote For Hard-Wearing Resin Flooring in Dorset Today
Our comprehensive resin flooring service in Dorset can design, supply, and install the perfect flooring solution for your office, warehouse, or factory. Resin flooring is durable, hygienic, and attractive, built to last for many years. Resin floors can be built in a series of finishes, offering benefits like anti-slip, water impermeability, or U.V. resistance.
Get a free quote for resin flooring in Dorset today.