What is the Best Lab Flooring?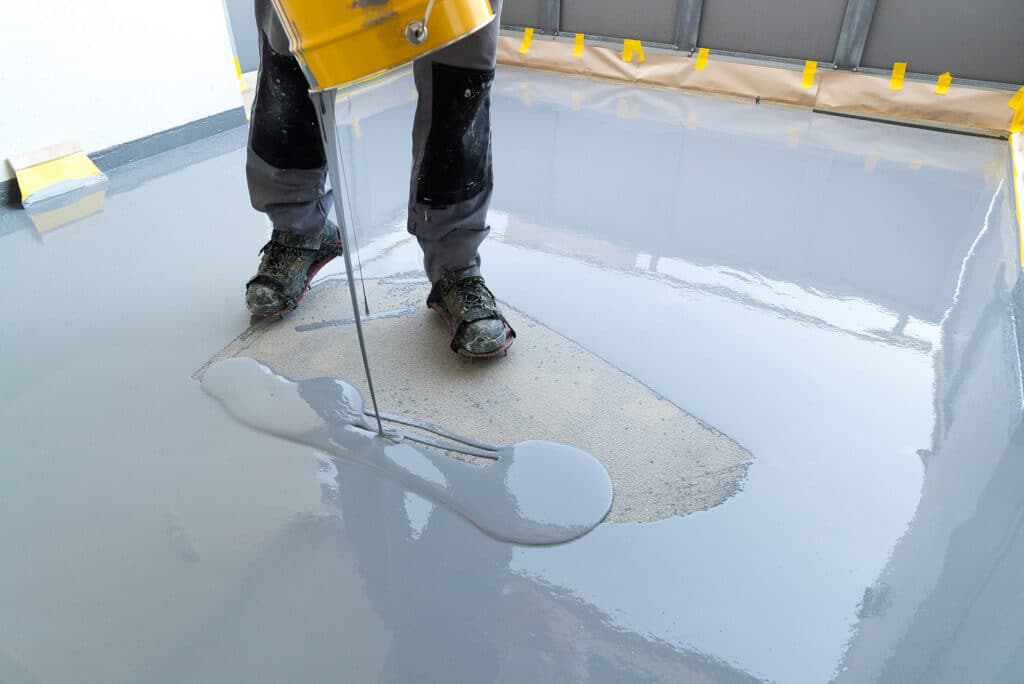 A laboratory is a place which must conform to rigorous hygiene standards. This is not just to ensure the health and safety of its occupants, but also to ensure the utmost accuracy of testing and experimental results. The best lab flooring is one which has all the elements to achieve this and remain strong and durable for a long period of time.
We have installed laboratory flooring for a number of clients and are one of the UK's leading flooring specialists. Here, we take you through the best flooring materials for laboratory flooring, whether that's a scientific lab or an industrial lab.
What Are Laboratory Flooring Regulations?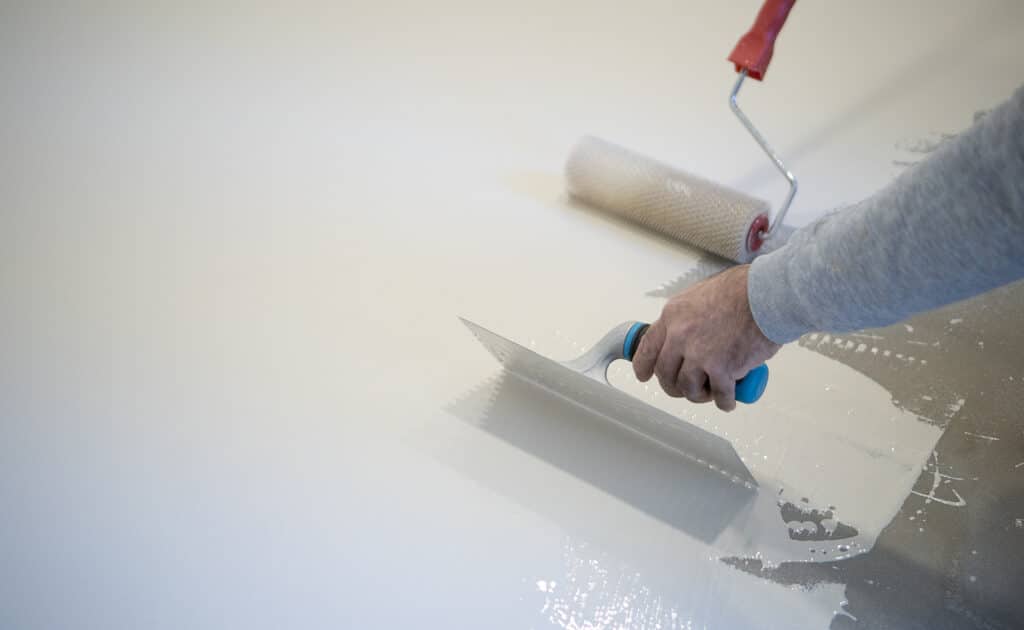 Lab flooring should conform to the following standards:
Smooth Finish: A seamless, homogenous finish allows for a surface that is easy to clean and therefore ideal for a spotless laboratory setting.
Slip Resistance: Slip resistance is also important for health and safety in a laboratory, both to protect occupants and to protect experiment results.
Dust Resistance: Dust and debris can have an impact on experiments and results or pollute certain solutions. For this reason, a lab flooring must be able to repel dust so that only negligible amounts remain. 
Chemical Resistance: Being chemically resistant is essential for lab flooring since chemicals will be in heavy usage for long periods of time. The flooring material must be able to withstand spillages of harsh chemicals, as well as the constant use of cleaning products, and still perform well.
Anti-Static: Static electricity can affect the performance of high precision instruments in a laboratory, so the best lab flooring is one that repels this. 
Light in colour: Aesthetics are at the bottom of the list in terms of importance for lab flooring, but a  light colour is important as it allows potentially interferant specs of dust and dirt to show more clearly and therefore be eliminated more easily.
The Different Laboratory Flooring Solutions
A lab floor may not need to tick all the above boxes as different types of labs have different requirements depending on their main function:
Science Lab Flooring
One of the most popular flooring for science labs that are smaller in scale is vinyl flooring. Vinyl flooring is a durable flooring solution with a very smooth finish. This smooth finish makes it ideal for science labs that need to be cleaned constantly and that have a need for smooth rolling trolley transport. It can be curved up walls for better hygiene and easier cleaning, too.
Vinyl has strong chemical resistance, again making it good for science labs. Vinyl is very easy to repair or replace, but this does mean that in the long run, it is not an especially cost-effective flooring solution.
Industrial Lab Flooring
For industrial-grade labs, the best laboratory flooring is an epoxy resin finish poured over concrete. Epoxy resin flooring is a great laboratory flooring due to its following benefits:
Seamless finish: Epoxy is a self-levelling flooring solution that provides a smooth surface ready for easy transportation and easy cleaning.
Chemical resistance: Epoxy resin can easily handle the constant use of harsh chemicals without deteriorating due to its anti-corrosion properties.
Easily alterable: A resin finish can be easily altered to include extras like anti-slip and anti-static properties depending on the unique needs of your space. 
Exceptionally durable: The strength of a resin finish over concrete is incredible. Regular foot traffic and heavy machinery are no problem for heavy-duty resin flooring.
How We Can Help With Your Lab Flooring Solution
We are one of the most trusted providers of high-quality resin flooring installations, with over 30 years of experience delivering outstanding results for a range of industrial clients.
We offer epoxy resin, polyurethane resin, and acrylic resin. Polyurethane resin has a heightened malleability, meaning it can handle the fluctuating extremes of temperature which may be a commonality in an industrial lab.
Acrylic resin is the ideal solution for a lab that needs as little downtime as possible for its flooring installation. Depending on the size of the project, this resin lab flooring can be rendered fully usable within one weekend, minimising disruption to your operations.
Get a Quality Lab Flooring Solution You Can Rely On
At Concrete Flooring Solutions, we specialise in efficient installations that cut no corners in quality. Our installers are experts at what they do, providing seamless flooring finishes that are heavy-duty and high-performing every time.
Whatever the unique requirements of your lab flooring are, we can work with you to meet them. Our commitment to delivering exceptional flooring solutions is apparent in our industry approval. Our methods are in line with the industry standard set by Concrete Society's Technical Report 34 and we are members of the Association of Concrete Industrial Flooring Contractors.
When you need a lab flooring solution of the highest quality, just get in touch with our professional team to get advice or a free cost and time estimation for an installation.