Why Concrete Resin is the Best High Traffic Flooring Type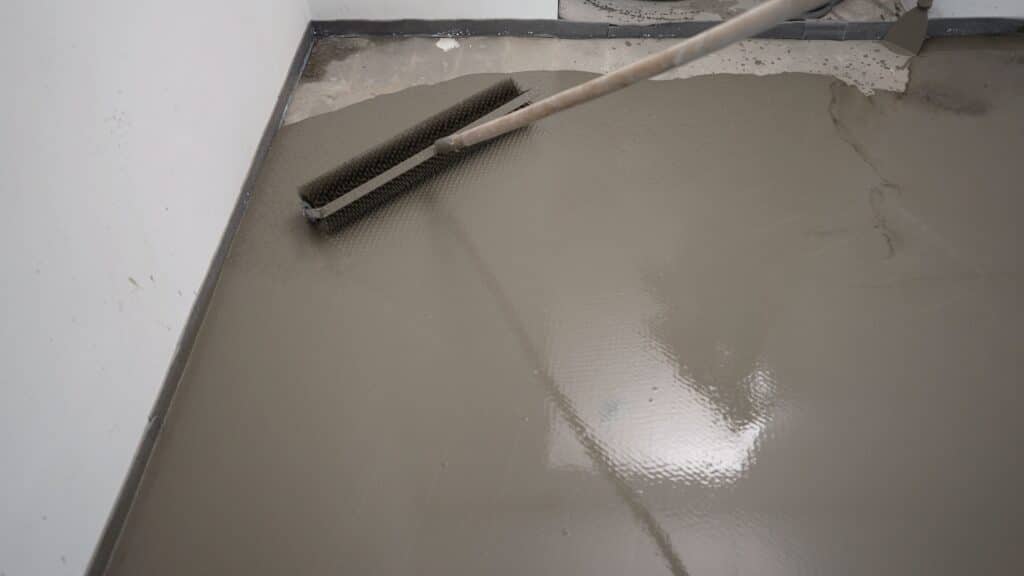 High traffic flooring needs to be able to endure constant footfall with no problem, providing a hard-wearing surface that also ensures safety. Anti-slip properties are especially important when you're looking for the best flooring for high traffic wet areas or the best flooring for high-traffic kitchens.
We are experienced contractors of industrial, commercial, and residential flooring and specialists in a number of high traffic flooring types. If you're searching for what flooring is best for high traffic areas, we've got you covered.
Best Flooring for High Traffic Kitchens & High Traffic Wet Areas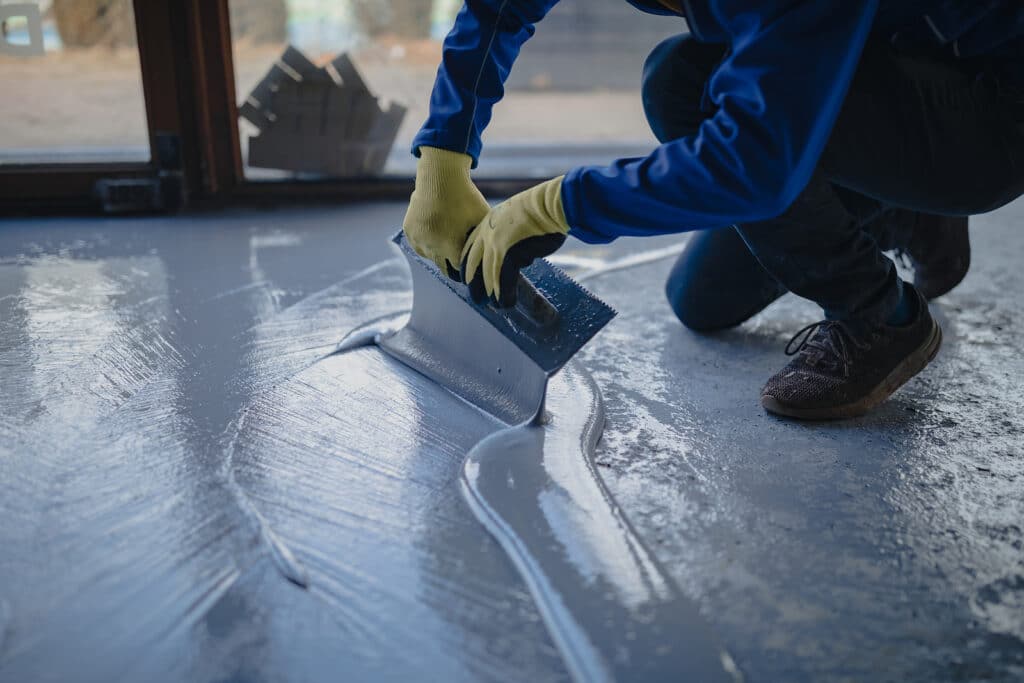 A kitchen floor that experiences high traffic needs to have a number of qualities to make it safer and more hygienic. The same goes for any high traffic wet areas or areas that have the potential for spillages. One of the best flooring materials for this is epoxy resin.
Epoxy resin flooring consists of a concrete floor coated with resin that hardens to form a strong protective layer. This makes it far stronger than vinyl, which is another common floor type suggested for these areas.
Epoxy resin is the best flooring for a high traffic kitchen and the best flooring for high traffic wet areas because of its following attributes:
Anti-slip: A high-traffic kitchen or commercial food production space will have many people moving on it as well as spillages. The food-grade epoxy resin that we install comes with anti-slip functionality, making it water-resistant and ensuring the safety of anyone using a high traffic wet area.
Ease of maintenance: Epoxy resin is easy to wipe clean, meaning that spills are easy to remove and excellent levels of hygiene are able to be maintained. It also makes for a stain-resistant flooring type. This is vital in both high traffic kitchens and high traffic wet areas of any kind. 
Chemical resistance: Kitchens and wet areas with heavy traffic will require deep cleaning with harsh chemicals. Epoxy resin is able to easily resist these strong cleaning products without corrosion and without losing its high functionality.
Temperature resistance: A commercial kitchen will have areas that experience extremely hot temperatures. The flooring, therefore, needs to withstand high temperatures and still perform well. Epoxy resin is able to do this with ease, unlike vinyl flooring which will struggle with very high temperatures.
Durable: High foot traffic and the constant moving of objects and trolley transport, for example, can take their toll on a flooring system. Concrete floors with a hard-wear layer of epoxy resin are extremely durable floors and will stand the test of time even with these challenges.
Best High Traffic Commercial Flooring
Commercial spaces, like retail spaces or commercial garages, will have very high levels of foot traffic. Flooring for high traffic commercial areas, therefore, needs to be exceptionally durable in order to deal well with this.
Resin is fantastic for commercial areas because of its high strength and durability, making it easily able to deal with constant foot traffic. The strength of epoxy resin also means heavy vehicles or heavy drops are no problem. It's simple to install, making it perfect for commercial settings or businesses that need as little downtime as possible.
Epoxy is also a self-levelling flooring solution that has a seamless finish. This seamless finish is aesthetically pleasing and provides a bright warm appearance for a customer-facing commercial area.
Clear resin can allow for a high functioning coating that keeps your original flooring colour and design, or you can choose from a variety of colour finishes that complement the design of your commercial space or reflect brand colours. As well as this, there are a variety of finishing effects for epoxy resin, like marble or quartz crystal, enabling you to really customise this floor option.
High Traffic Concrete Floor Paint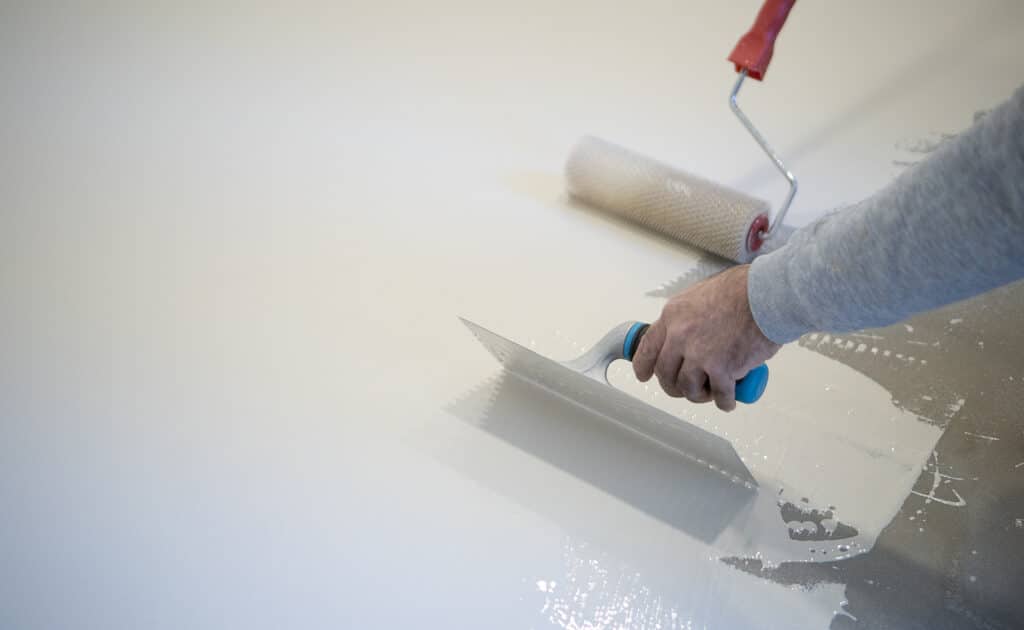 High traffic areas can benefit from floor painting for a number of reasons. For industrial spaces, it can be a vital safety feature that cordons off areas and separates different facets of the space. Concrete floor paint is also useful for garages and commercial spaces. Epoxy floor paint is exceptionally durable and resists wear with ease, even in high traffic areas.
Get a Quote on Durable Flooring for High Traffic Areas
If you're looking at different commercial flooring options and wondering what the best high traffic flooring type is, we're here to help. We have over 30 years of experience delivering high-performing, exceptional-quality flooring systems for a range of clients.
Our installers work quickly and efficiently to install a heavy-duty floor that you can rely on. We work closely with our clients to provide cost-effective solutions that take in all the requirements of a space.
Contact our team of professionals to get advice on your high traffic flooring system and even get a free quote on your flooring project today.