The Professional Guide to Hospital Flooring
When it comes to hospital flooring, exceptional levels of hygiene are paramount. This goes for any medical or healthcare facility. A flooring solution that can support the highest levels of cleanliness is crucial.
It can be difficult to determine which is the best hospital flooring. As one of the most trusted providers of professional flooring solutions in the UK, we are best placed to advise on hospital flooring types and hospital flooring standards.
Whether you are searching for a new hospital flooring design or are looking for hospital flooring contractors, we are here to help.
What to Look for in Hospital Flooring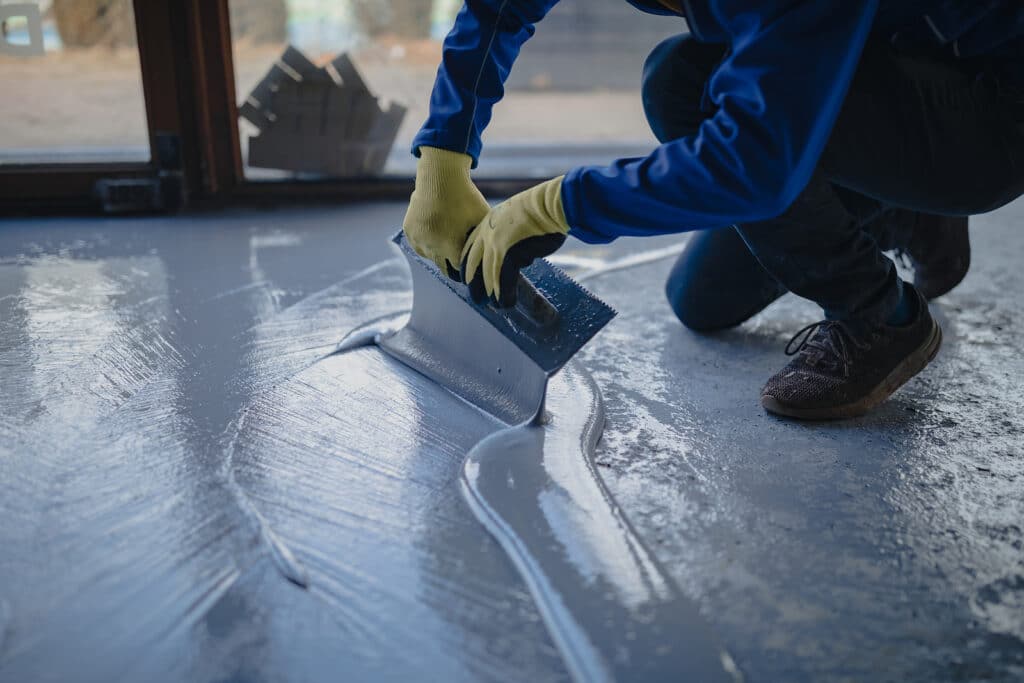 When considering which flooring to install in a hospital or medical setting, there are a number of important factors:
Strength: Hospital flooring will see constant footfall and therefore needs to be strong enough to endure this heavy foot traffic without faltering. Not only do you need to consider high foot traffic, but you also need to consider rolling load traffic.
Durability: Installing and repairing hospital flooring is a big, disruptive job. The flooring you choose needs to have the attribute of great longevity so that it can continue performing well over a long period of time to ensure minimal future disruption. 
Hygiene: Hygiene is of crucial importance in healthcare facilities. Hospital flooring must be resilient flooring, and able to withstand constant cleaning and chemicals. Ease of cleaning is also important since this must be done so often.
Safety: Hospital flooring should be non-slip as standard, guarding against trips and slips and creating a safer hospital environment overall.
Maintenance: Keeping maintenance costs low and reducing maintenance needs is another important consideration for hospital flooring. Maintenance and repairs can be disruptive, which is the last thing a hospital or healthcare facility needs. 
Aesthetics: The most important factor to consider with hospital flooring is its health and safety capabilities – but this doesn't mean it has to be boring! A welcoming, aesthetically pleasing environment is important for patients and healthcare professionals alike. This is especially important in entrance areas.
The Different Types of Hospital Flooring and Medical Flooring
So what is hospital flooring? There a various types of hospital flooring, each with different specifications and benefits. The most common types include:
LVT
LVT stands for Luxury Vinyl Tile. This vinyl flooring has fast installation times and is very durable, making it great for high-traffic areas.
Sheet Vinyl
Sheet vinyl is a very common type of hospital flooring. Its surface is excellent for repelling microorganisms, making it a hygienic flooring solution.
VCT
VCT stands for Vinyl Composition Tile. It is an economical option with durable tiles made of natural limestone, fillers, colour pigments and thermoplastic binding. However, VCT is higher maintenance than other flooring types and needs regular upkeep.
Linoleum
Linoleum is a natural flooring type made with materials including linseed oil, cork dust and jute fibre. It has good antimicrobial properties making it a great choice for infection control.
Epoxy
An epoxy resin finish is an excellent flooring choice for hospital flooring, especially for operating rooms. Exceptionally durable and easy to clean, an epoxy resin finish is one of the best hospital flooring solutions.
How we can Help With Hospital Flooring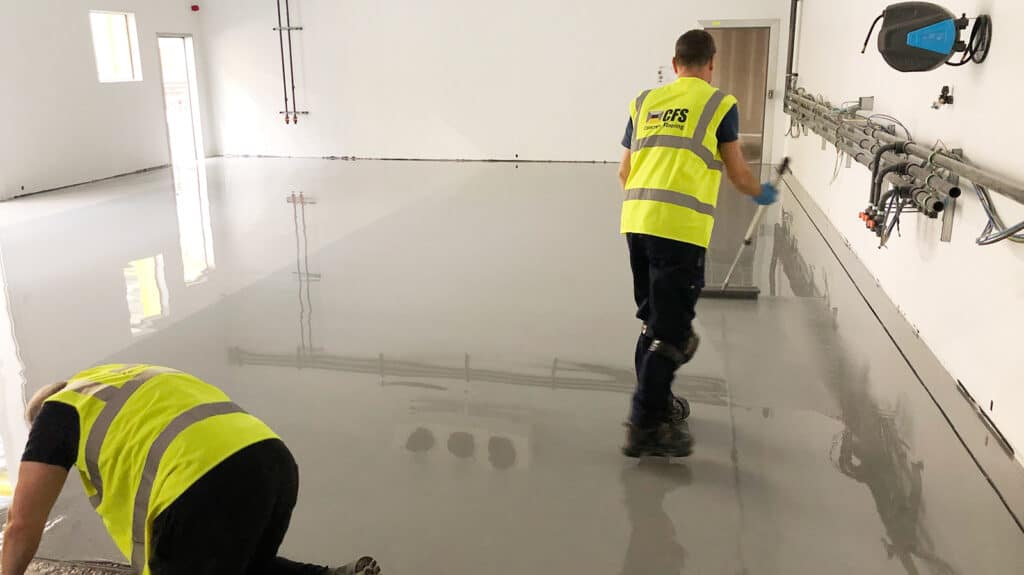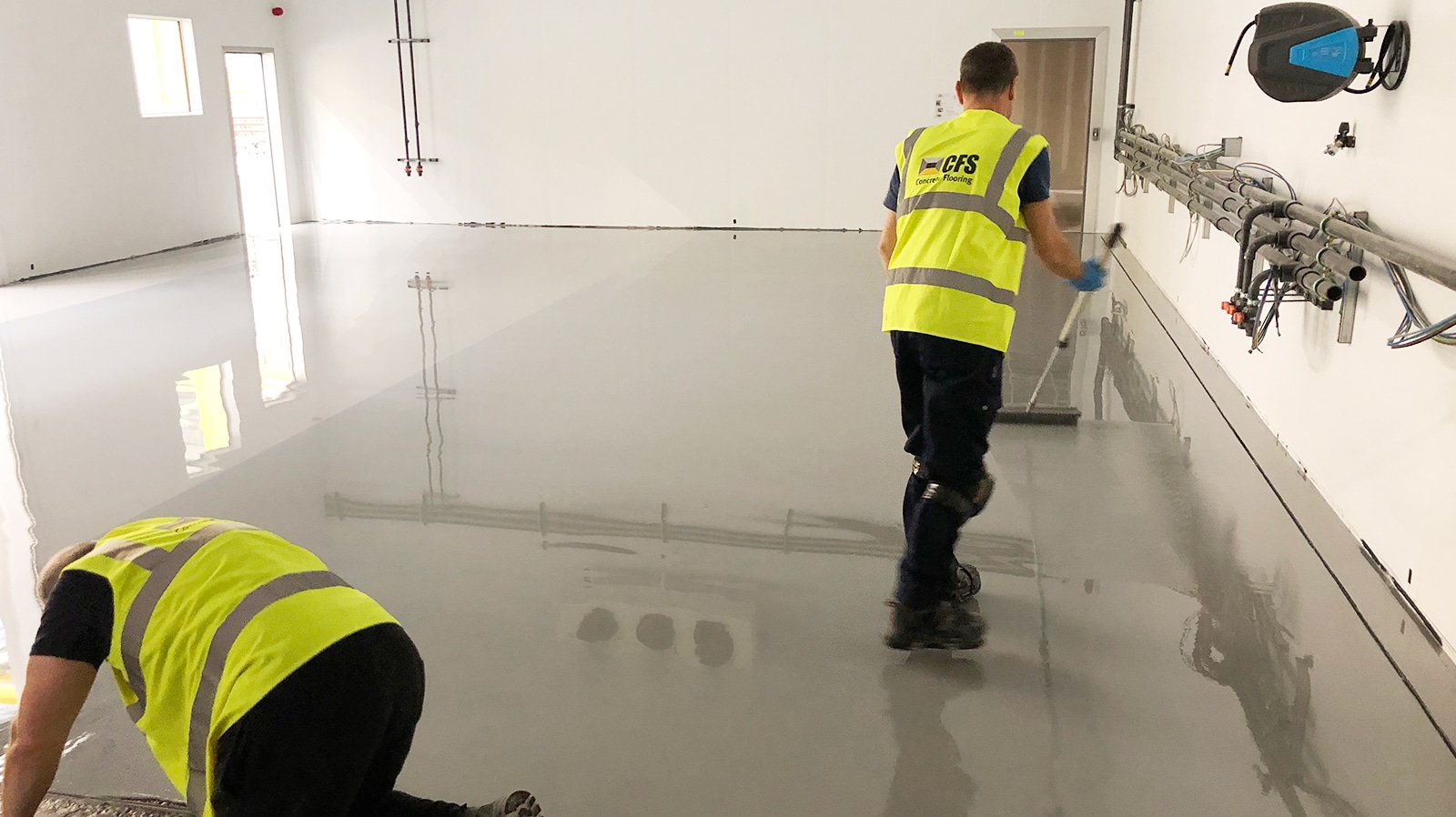 We are one of the UK's leading experts when it comes to providing hygienic resin flooring. An epoxy resin finish is an exceptional choice for hospital flooring due to its many benefits:
Hygiene: The smooth seamless surface of an epoxy resin floor means it's very easy to wipe clean and maintain high hygiene standards.
Chemical-resistant: Heavy usage of chemicals will not damage the durable epoxy finish, again increasing its hygiene capabilities.
Anti-slip: Resin floor is very easy to add anti-slip properties to, making it ideal for hospitals.
Exceptional durability: Epoxy is known for its longevity and strength, giving you a commercial hospital flooring that stands the test of time.
Our Epoxy Hospital Flooring Promise
Our professional flooring manufacturers and hospital flooring contractors are highly trained in their craft and ready to deliver an outstanding flooring solution for your healthcare setting. High-grade epoxy resin offers a reliable, high-quality medical flooring option for your healthcare setting.
Our installation methods are efficient, safe, and produce quality results every time. Get in contact with our team for a free cost and time estimation on a professional hospital flooring installation or for any advice in this area.