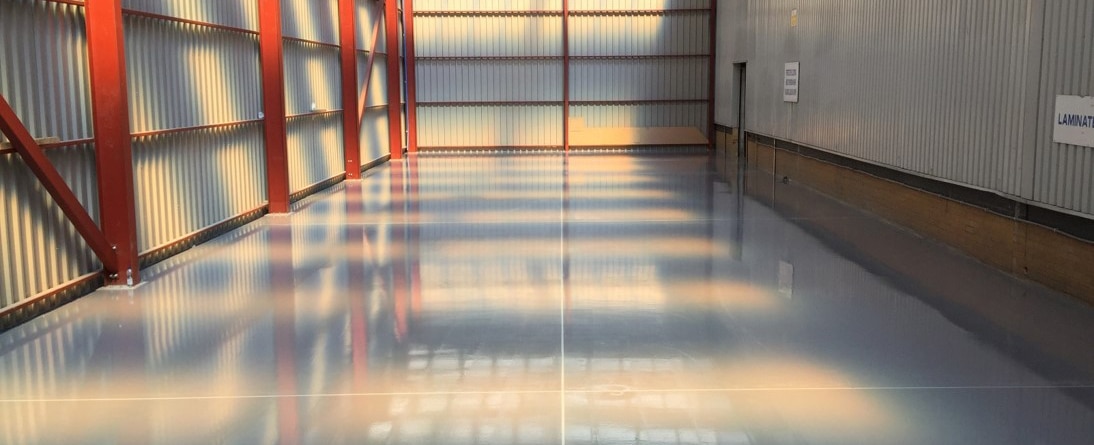 Professional Resin Flooring in Warwick
Resin Flooring Contractors in Warwick
Over 40 Years' Experience
100% Accredited
Competitive Rates
Lifelong Results
Constructionline Gold Member
Resin Flooring in Warwick
Our team brings decades of experience to each project, earning a reputation for thorough, prompt, and reliable resin installation across the UK. Resin flooring can bring a huge array of benefits to your office space, warehouse, or factory. Resin offers a quick installation and a long-lasting finish, giving your floor coatings an attractive and consistent look. We install a variety of resin finishes, bringing additional benefits to your floor space.
For all of your epoxy flooring needs in Warwick, CFS can supply and install a brilliant, sturdy, and effective solution. We offer accredited resin flooring solutions for industrial or retail environments, all at cost-effective prices. Get a quote through our website today.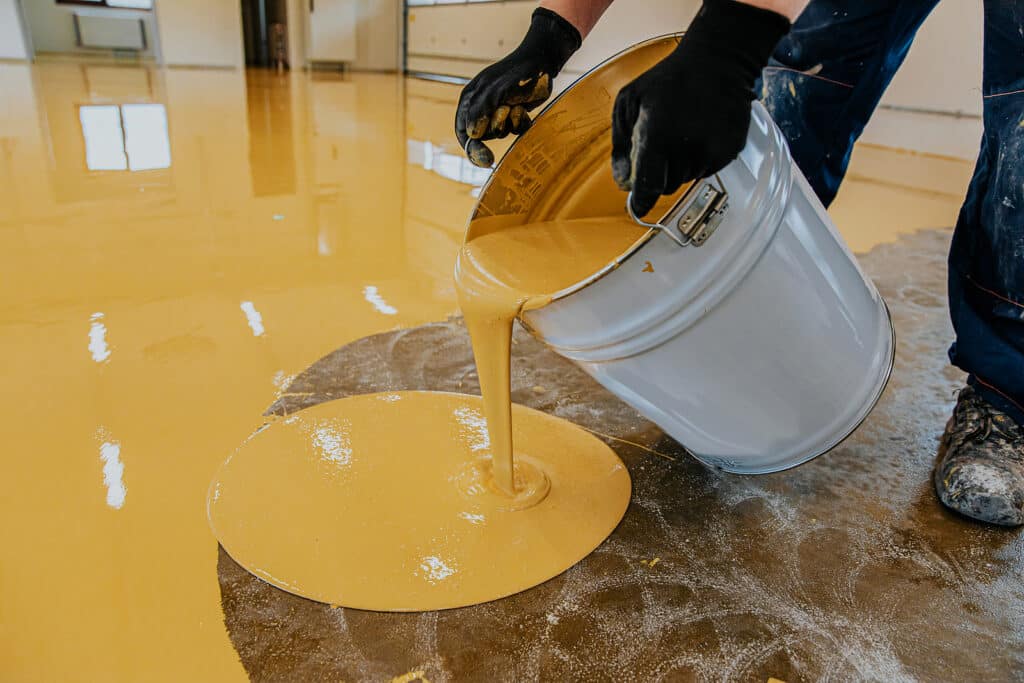 What Benefits can Resin Flooring Provide?
Resin flooring offers a comprehensive and long-lasting flooring solution, bringing clear benefits to warehouses, supermarkets, laboratories, and many other locations. Resin flooring offers a sleek look, that can remain beautiful for many years.
Resin flooring has several clear benefits:
Affordable Flooring: Resin flooring comes at a comparatively low cost, especially when you consider its long term durability. Our epoxy flooring in Warwick is hard-wearing and easy to clean, with minimal long term maintenance needed. Our prices are competitive and cost-effective, further saving you money.
Easy and Quick Installation: Our skilled flooring contractors will install your resin flooring, with some options taking as little as a day. When you work with CFS, you will only have to work with one company throughout the entirety of manufacture and installation, saving you time and reducing hassle.
Hygienic Flooring: Resin flooring can be cleaned easily, with smooth, wipe clean surfaces that can handle strong cleaning products. This offers clear benefits in environments like kitchens and laboratories.
Versatile Flooring Surfaces: Resin flooring can be used within a variety of settings and industries. Resin is hard wearing and weather resistant, with options that can be used as outdoor and indoor resin flooring. We have installed resin flooring in locations like premier league football stadiums, formula 1 garages, and Ikea warehouses. We can install resin flooring in a wide range of colours, tailoring to the look of your building. Floor painting can also be used to further customise your resin flooring in locations like car parks.
Your Options For Resin Flooring in Warwick
We have three main options for resin flooring in Warwick; Epoxy resin, polyurethane resin, and methyl methacrylate. These options will all provide hygiene and durability, but can also bring additional benefits to your business:
Epoxy Resin Flooring:
The most popular option of resin flooring, epoxy resin is extremely hard-wearing, suitable for high impact environments like warehouses. Epoxy resin is slip-resistant, water-resistant, and comes in a wide selection of colours. Epoxy can bring benefits to a huge range of environments, from offices to supermarkets.
Perfect for lab or kitchen environments, heavy-duty polyurethane resin boasts temperature resistance, chemical resistance, and impact resistance. For a high strength industrial flooring option in Warwick, Polyurethane resin is an excellent choice, with a host of specific benefits. Polyurethane screeds can also be used outdoors, due to their U.V. resistance, making them the perfect choice for external locations.
Methyl Methacrylate:
If you need a fast curing resin option in Warwick, MMA quartz may offer the best solution. Quartz surfacing flooring can be used within hours of installation. Perfect for those working to a quick schedule, methyl methacrylate will leave you with a finished resin floor the same day it is poured.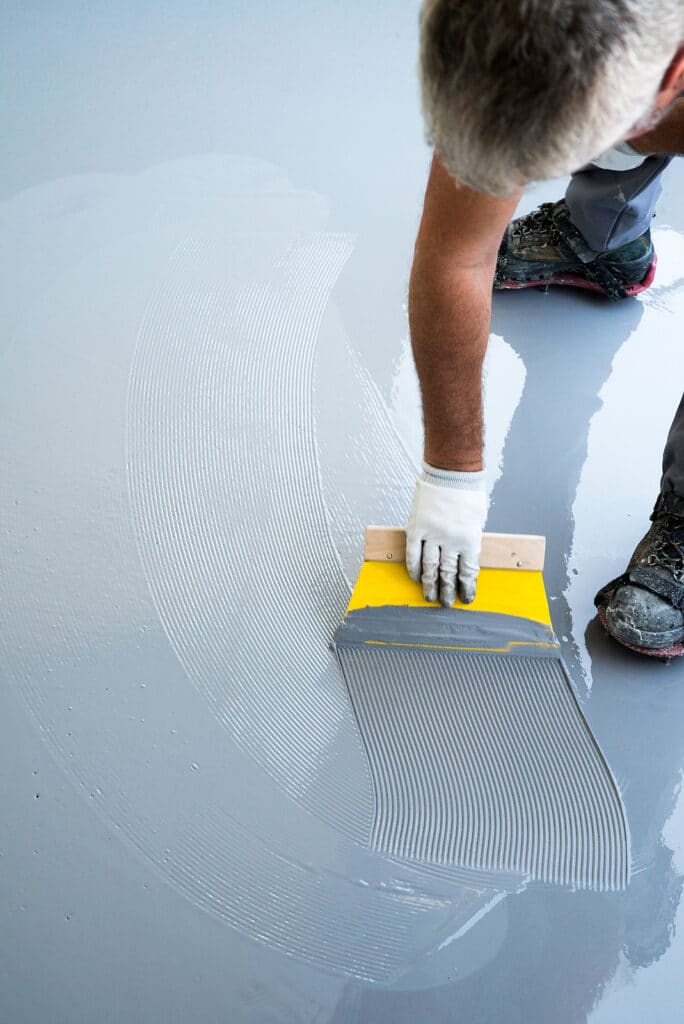 Why Us?
We have established ourselves as an industry leader, due to our comprehensive business model, our competitive pricing, and our professional installation. CFS will be your only needed contact, supplying and installing your resin flooring in Warwickshire. Our pricing is cost-effective, with quotes available for all work through our contact form. All of our resin flooring installations are completed by our skilled contractors to an exceptional level of quality.
We are resin flooring specialists, working on projects for companies like Amazon, Ikea, and Formula 1, as well as bespoke flooring solutions for people like Roger Daltry and Mike Rutherford. Our Contructiononline gold membership further underlines the clear prestige we bring to each flooring project.
Get a Free Quote for Epoxy Flooring in Warwick
Resin flooring is a durable, high-quality solution for a wide range of industrial and retail environments. It is solid, hygienic, and easy to maintain. Our skilled team can work with you through every stage of supply and installation. We have earned a reputation for friendliness, promptness, and excellent quality work.
Get a quote through our website today, or email us at info@concreteflooringsolutions.co.uk to find out more about our resin flooring range in Warwick.