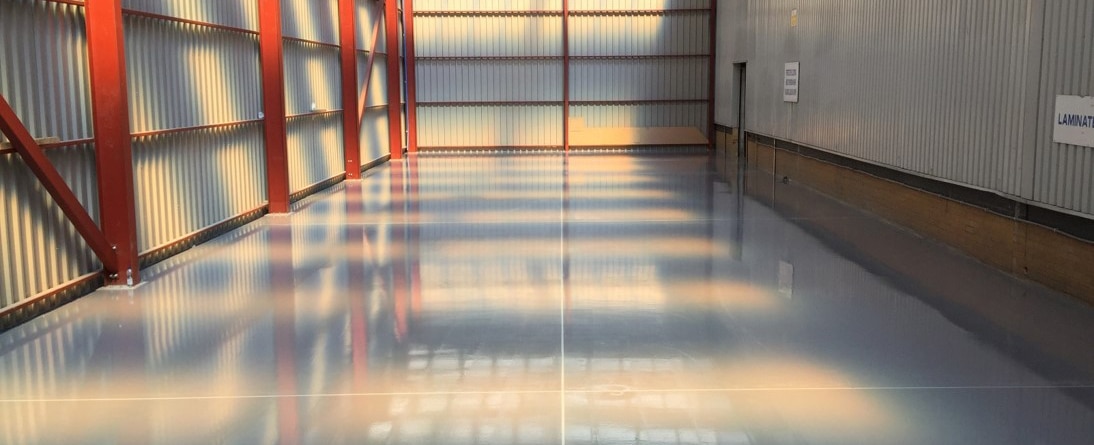 High Quality Resin Flooring in Somerset
Resin Flooring Contractors in Somerset
Over 40 Years' Experience
100% Accredited
Competitive Rates
Lifelong Results
Constructionline Gold Member
Concrete Flooring Solutions offers a range of resin flooring options in Somerset, perfect for your warehouse, retail space, or office building. We manufacture and install all of our resin floors in a range of styles and colours. Our resin floors are hard wearing, easy to clean, and resistant to heat and light. If you are looking for high quality resin flooring in Somerset, Concrete Flooring Solutions offers a comprehensive, prompt, and affordable service.
Whether you are looking for a resin floor for your industrial or retail environment, contact us now to get a quote on your new resin flooring in Somerset.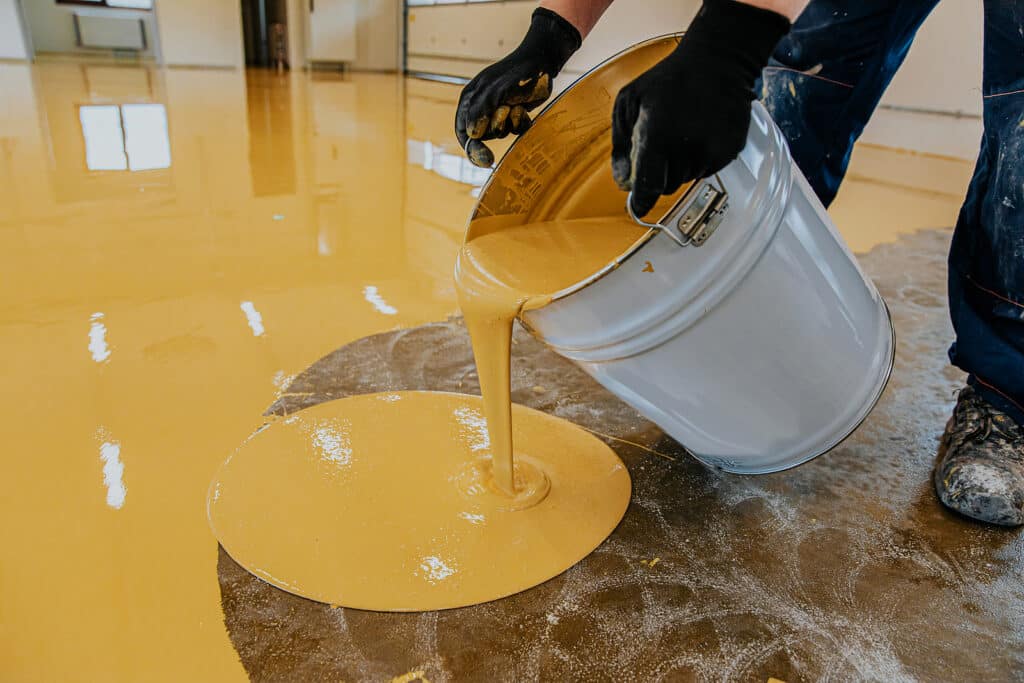 The Benefits of Resin Flooring
Resin flooring is a great solution for warehouses, labs, office buildings, and factories in Somerset. It gives a sleek and seamless look, and is resistant against wear and tear. Resin flooring can also be anti-slip, water insoluble, and U.V. resistant, depending on which type of resin flooring you are using.
Here are some of the key advantages of resin flooring:
Affordable Cost: Resin flooring is a durable, attractive product at a comparatively low cost. Our resin flooring is hard wearing, requiring little maintenance or repair. It is also quick and easy to clean, saving you money.
Easy Installation: We will install your resin flooring, in as quickly as a day depending on the type of resin flooring used. Working with one company throughout the process makes for a stress free purchase and installation.
Versatility: Resin floors can be installed for indoor or outdoor locations. They are hard wearing and weather resistant. They are perfect for a wide variety of business locations, and we have installed our high quality resin flooring everywhere from Ikea warehouses to Formula 1 garages to premier league football stadiums. Our resin floors also come in a range of colours, further suiting it to different settings and styles of building.
Resin Flooring in Somerset – Your Options
Our team in Somerset offers a range of different resin flooring types, each with their own benefits. For certain businesses, features like heat resistance, speedy installation or liquid impermeability may be needed, and at Concrete Flooring Solutions we have the resin flooring option for you.
Here are our options for resin flooring in Somerset:
Epoxy Resin Flooring: Epoxy resin is self levelling, giving a smooth look in a range of colours. It is easy to clean and hygienic, as well as very hard wearing. It is perfect for industrial and commercial projects, and environments with high foot traffic like sport venues or shops.
Cementitious Urethane Flooring: A specialised resin flooring option, cementitious urethane is temperature resistant and impervious to liquid. This makes it suited for scientific or industrial settings, like labs or high temperature factories. It is also slip resistant.
Polyurethane Resin Flooring: A polyurethane resin floor is suited for regular foot traffic. It is softer than an epoxy resin floor. The main advantage of polyurethane resin flooring is that it withstands extreme temperatures and is resistant to U.V. This makes it a great choice for outdoor flooring or heated indoor environments, like outdoor sport venues or high temperature factories.
Methyl Methacrylate Flooring: A fast curing option for resin flooring, methyl methacrylate flooring can be used within hours. If you need a resin flooring for a fast approaching deadline, methyl methacrylate may be the resin flooring for you.
At Concrete Flooring Solutions, all of our high quality resin flooring designs are compliant with the Concrete Society's technical report 34.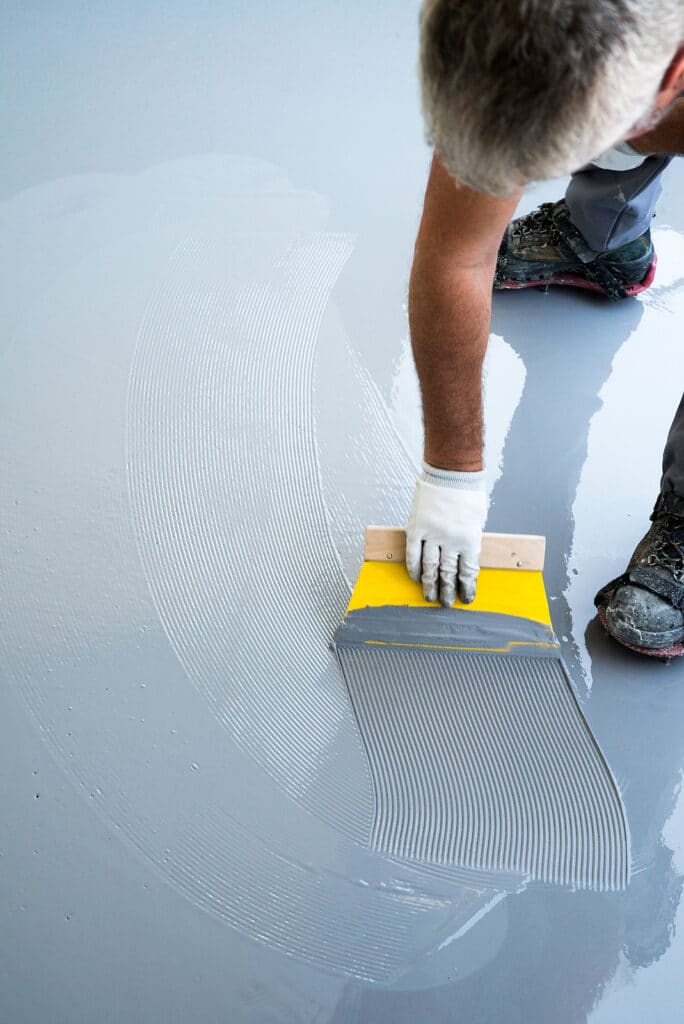 Why Choose Concrete Flooring Solutions for Your Resin Floor in Somerset?
At Concrete Flooring Solutions, we prioritise lean construction principles and sustainable sourcing. We save our customers money through our streamlined process, you will only have to deal with one company throughout the purchase and installation of your resin floor. We can give you a high quality industrial resin flooring that will give lifelong results.We bring over 40 years of experience to our work. Our expert contractors adhere to the highest standards, guaranteeing a timely installation of a quality product. We have worked with companies like Amazon, Formula 1, and Ikea, and on more specialist projects for people like Roger Daltry and Mike Rutherford. We are also a Constructiononline Gold member, further showing that we are a name you can trust for your resin flooring in Somerset.
Free Online Quotes For Your Resin Flooring in Somerset
Resin flooring is the ideal choice for your warehouse, office, laboratory, or retail space in Somerset. Our resin flooring is solid, hard wearing and easy to maintain.
Concrete Flooring Solutions will guide you through every stage of production and installation. We are thorough, professional, and upfront. We guarantee that your resin floor in Somerset will be of the highest quality.
Get a quote through our website now, or alternatively talk to our team on 0845 517 9194 or at info@concreteflooringsolutions.co.uk, and we can give you a quote for your resin flooring in Somerset.