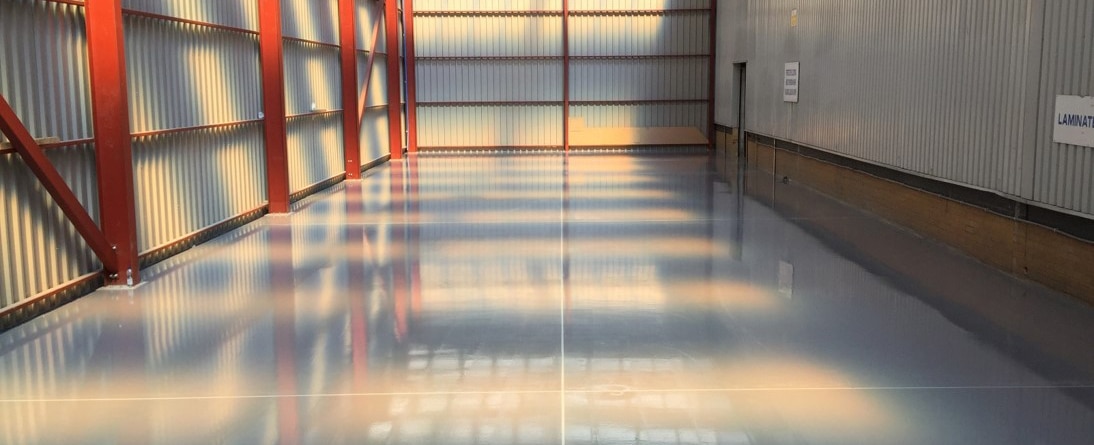 Durable Resin Flooring in Cheshire
Resin Flooring Contractors in Cheshire
Over 40 Years' Experience
100% Accredited
Competitive Rates
Lifelong Results
Constructionline Gold Member
Resin Flooring in Cheshire
If you are looking for a beautiful resin floor in Cheshire, our team can supply and install a range of options for you. Resin flooring can bring a comprehensive range of benefits to your retail or industrial space, giving you a consistent, attractive, and durable flooring solution.
Concrete Flooring Solutions supplies and installs high-quality resin flooring in Cheshire and across the UK. We bring many decades of experience to our projects, earning a reputation for friendliness, punctuality, and the high calibre of our work. We can install a resin floor within your Cheshire location, with added benefits like U.V. resistance, anti-slip coating, and water resistance. We price our resin flooring competitively and offer free quotes on all work.
If you are looking for a resin floor in Cheshire, get a no-obligation quote through our website today.
How Resin Flooring Benefits Your Business
Resin flooring will bring a levelled, consistent look to your factory, hanger, or supermarket. It comes in a stylish range of colours, allowing your floor to either blend with or contrast the aesthetics of your space. We install a range of resin flooring types, each bringing its own benefits.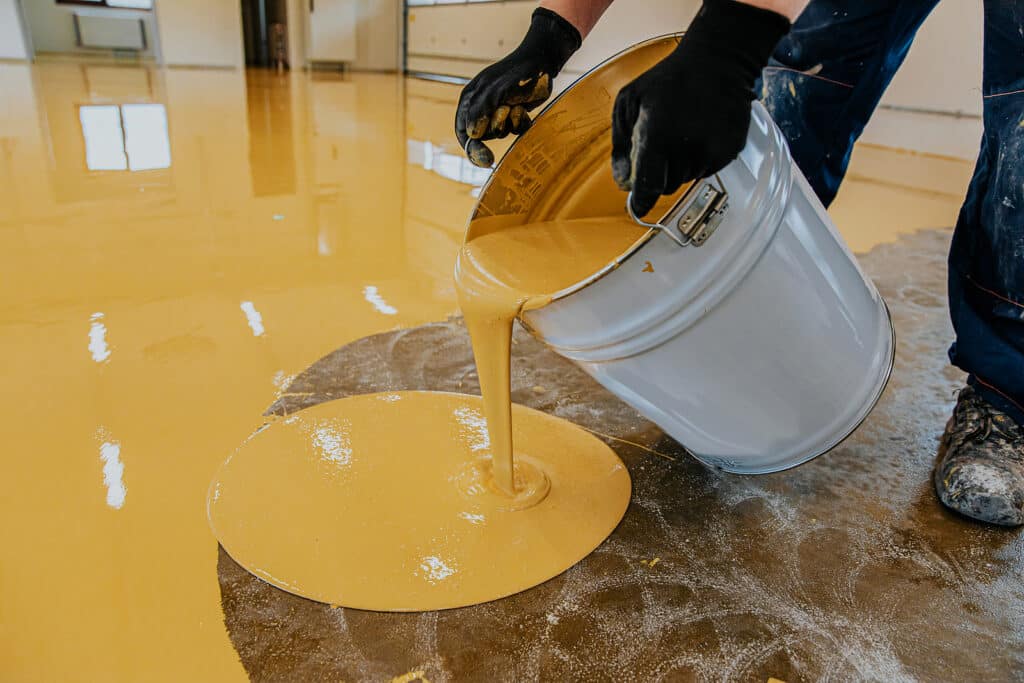 Here are just a few of the benefits resin flooring can provide:
Cost-Effective Flooring: Resin flooring is a cost-effective flooring solution compared to other industrial flooring systems. It also boasts great longevity, further increasing your savings. A resin floor will be easy to install and maintain, with minimal wear in even the busiest environments. It will also be easy to clean, saving you cleaning costs over its lifespan.
Quick Installation: Our flooring contractors in Cheshire will install your resin floor, pouring your choice of resin over a concrete base. This is a speedy process, with some options being usable within the day. When you work with CFS, you'll only ever work with one company, saving you time that would have been spent sourcing contractors.
Hygienic Floors: Resin floors are hygienic, and can be simply wiped clean. This can make resin a particularly excellent choice in environments where cleanliness is of a high priority like laboratories or food manufacturing facilities.
Versatile Flooring: A resin floor coating can bring clear benefits within a range of settings. Resin is hard-wearing, suitable for heavy objects, vehicles, and busy human traffic. Your resin floor can also bring resistances like water resistance, electricity resistance, and U.V. resistance, depending on your choices. Resin flooring options are available for both indoor and outdoor locations in Cheshire. We have installed high-quality resin floors in locations as varied as Premier League football stadiums, Formula 1 garages, and Ikea warehouses.
Our Selection of Resin Floors in Cheshire
When designing your resin floor, we can use a selection of options, each with its own benefits.
The most popular resin flooring option, epoxy is durable, built to withstand the heavy foot traffic of a warehouse or shopping centre. Epoxy resin also comes with built-in slip resistance and water resistance, useful for dangerous environments. Our epoxy resin flooring can be installed in a wide selection of colours.
Our heavy-duty option, polyurethane boast impact resistance, temperature resistance, and chemical resistance. If looking for a sturdy resin floor in your factory or laboratory, polyurethane will be a great choice. It also boasts U.V. resistance, allowing it to be used for outdoor or exposed spaces.
Methyl Methacrylate:
Our speedy option, methyl methacrylate is ready for use within hours of installation. If you need a solid resin floor as soon as possible, methyl methacrylate can be a great option.
Get a Quote for Resin Flooring in Cheshire
CFS will supply and install a fantastic resin floor within your space, whether it is a warehouse, a factory, or a laboratory. We have a streamlined, cost-effective process, allowing us to install an attractive, sturdy, and long-lasting resin floor at a great price. Our team have worked across Cheshire and the rest of the UK, for industrial and commercial clients like Amazon and Ikea. Our friendly team will be there with you throughout the process, ensuring a high build quality for your new resin floor.
Get a free quote through our website for your new resin floor today. For more information, speak to a friendly member of our team.