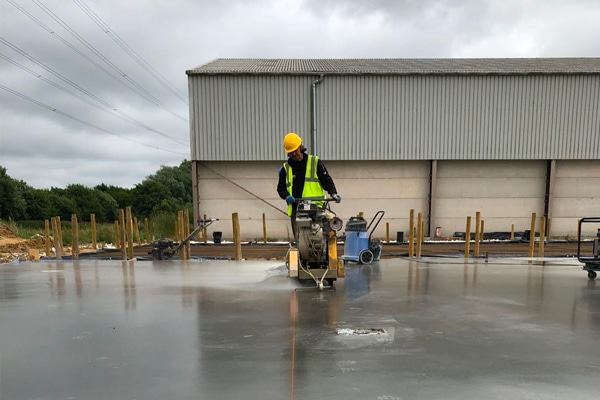 Get an Instant Quote
Get an easy quote with our price calculator:
Exquisite Concrete Flooring Services for London
Our Concrete Flooring Services in London
Our flooring contractors in London are able to install concrete flooring in all commercial, residential and industrial areas. Explore our wide range of concrete flooring services below:
Industrial Concrete Flooring
Industrial concrete flooring is what you may find in many industrial areas, such as car parks and city pavements. This type of concrete flooring can be built on grade or can be suspended, depending on the structure.
Commercial Concrete Flooring
Commercial flooring is typically installed in car parks, warehouses, retails shops and restaurants. It is durable and able to withstand heavy amounts of traffic without sacrificing aesthetics.
Residential & Domestic Concrete Flooring
From plain concrete and coloured concrete to ground and exposed aggregate concrete, our vast range is sure to include a flooring solution to fit your needs. If you desire something more bespoke, our team are happy to help in any way we can.
---
Our Concrete Floor Finishes
Polished Concrete
Our polished concrete is one of our most popular. Our concrete flooring selections vary from plain and coloured concrete to ground and exposed finishes. Underfloor heating can also be installed underneath polished concrete.
Composite Metal Decking
Composite metal flooring has many benefits and is now the standard in most constructions in new office builds and retail sites. The slabs are very easy to deliver and slot into position, the job is swift and efficient, meaning the labour itself won't take too long.
Design Services
Concrete Flooring Solutions (CFS) are able to offer design solutions for both ground-bearing slabs and ground slabs supported on piles using traditional wire mesh reinforcement or using fibre reinforcement.
Fibre solutions can be either Fibermesh only, Steel fibre only or a combination of both products, each design is individually looked at to meet your clients' needs and cost-effectiveness for the contractor.
Still not sure what type of flooring you need?
Give our team a quick call and we can help you choose the appropriate concrete flooring for your property.
---
For Exceptional Results that Can Last a Lifetime
CFS are passionate about delivering high standards and phenomenal work across the UK. Our customers return to us for our work ethic and our exceptional results. If you have any questions regarding our services or would like to know more about what we offer, why not get in touch now? Even if it's only for a quick chat, our team are happy to help. Alternatively, you can read what our past clients have had to say regarding our past work on our testimonials page.
All of our designs and floor installation techniques are in accordance with The Concrete Society's Technical Report 34, which has become the industry standard for concrete industrial ground floors.
---
Get in Touch Today
We like to think that our approach is simple and easy. If you have any questions, or would like a quote on your commercial property, why not give our concrete flooring contractors in London a quick call? Our floor installation process is swift and guarantees results.
Call today our flooring company today 0845 592 0083, or get in touch via contact form to see what our team of flooring experts can offer you!