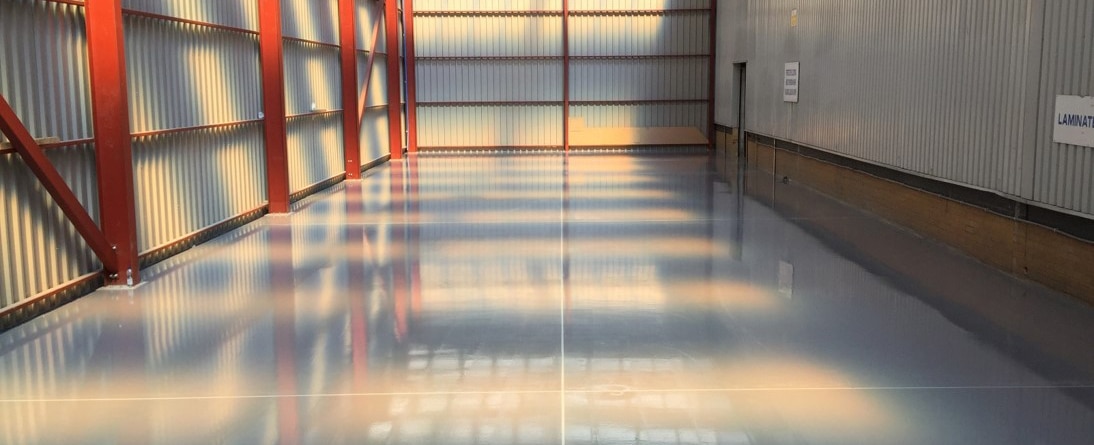 Resin Flooring Sussex | Heavy Duty Resin Floors with Seamless Installation
Over 40 Years' Experience
100% Accredited
Competitive Rates
Lifelong Results
Constructionline Gold Member
If you've been looking for a good replacement for your old worn and torn floor, resin flooring may be the best option for you. Providing a wider range of decorative options than laminate flooring, and a higher standard of durability and imperviousness to water than linoleum flooring, installing resin flooring in Sussex can ensure your floors are kept looking stunning for longer.
The installation of resin flooring in Sussex requires the expertise of highly trained professionals, so what can you expect when you choose Concrete Flooring Solutions?
Tradespeople 100% accredited by respected industry bodies
Lifelong results from your new durable resin floor
Experts with Constructionline Gold status
A team with 40 years of experience working in the industry
Highly competitive rates for your project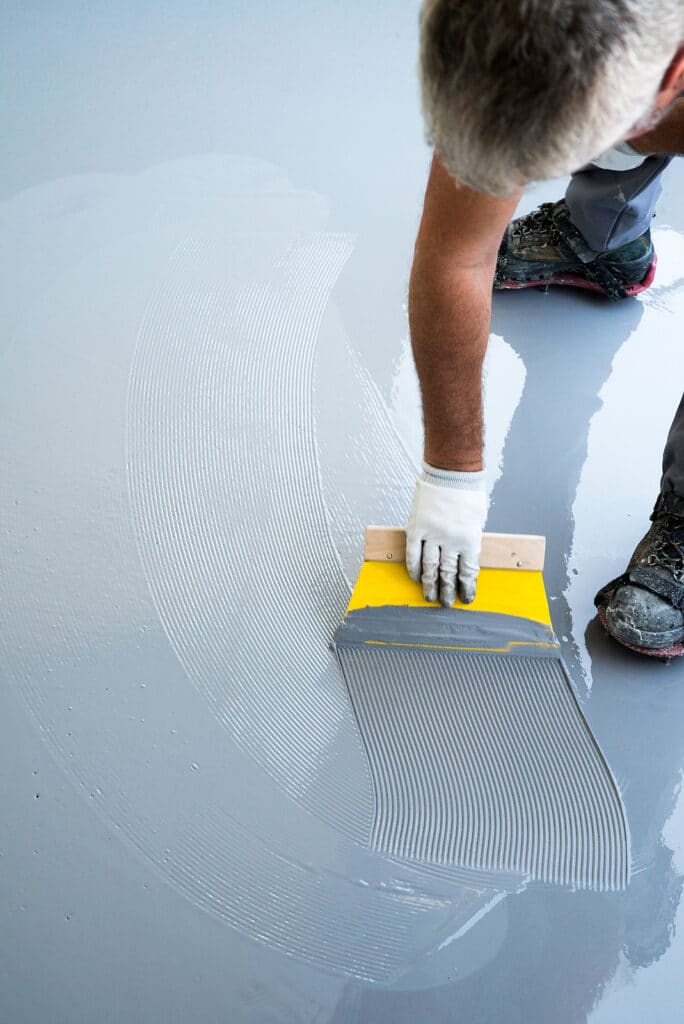 Why Choose Concrete Flooring Solutions to Install Resin Flooring in Sussex?
Here at Concrete Flooring Solutions, our expert tradespeople and resin flooring contractors pride themselves on providing the best quality results when installing resin flooring throughout the UK. As the UK's favourite team of resin floor installers, we have the reputation of only creating stunningly high quality results for every application, and installing resin flooring in Sussex is no different.
Do you want a resin floor that will dazzle your guests with quartz crystals for your home in Brighton? Do you need a highly durable kind of resin that is resistant against high temperatures or chemicals for industrial settings in Shoreham-by-sea? Or do you need a brand new non-slip resin floor that can handle many commercial customers to replace your potentially dangerous flooring in Eastbourne? Throughout Sussex, we offer resin flooring systems that provide high quality solutions to any issues you're presently facing with your current floor. In order to provide the highest quality solutions to any situation, we ensure that every bespoke design is made in accordance with the industry standard Concrete Society's Technical Report 34. Ensuring that your flooring designs are in accordance with this report is crucial for the safety of all who walk on your new resin floor, so it is essential that we go above and beyond these guidelines in order to create safe and effective resin flooring for your property.
What Makes Resin Flooring in Sussex so Great
As a flooring option that boasts natural resistance to stains, water ingress, and impacts, installing resin flooring in Sussex will expand your perception of what a floor should be able to do for you. Whilst laminate floors do look nice, they are extremely susceptible to damage – If you accidentally smash a plate on your laminate floor, it is highly likely that a chip will form in the floor as a result.
It is a similar story with linoleum floors that claim to be impervious to water and highly durable, however, shoddy workmanship and a lack of resistance to temperatures or accidental spills make these claims false more often than not. When you choose resin flooring in Sussex, you can alter the chemical formula that produces the resin floor in order to get anti-slip features, as well as resistance to temperatures and chemicals. Different floors are better suited to certain environments, however, with some flooring types being better suited to industrial areas, commercial settings, or simple domestic environments.
Resin Flooring in Sussex: What are Your Options?
You've decided that resin flooring will be the kind of floors you have for your next project because there is a wider range of decorative finishes and floor painting options available compared to traditional laminate floors, and it is far more durable than laminate, tiles, and concrete, but are you aware of the options available to you?
Here at Concrete Flooring Solutions, we aim to ensure that you get the most out of your new resin flooring in Sussex. Certain kinds of resins boast a further range of advantages over others in certain areas and applications. Some work best for industrial use, for example. While our resin flooring systems do boast some similar benefits that will provide a fantastic finish and final product in all areas, some are better in different environments.
Below, we explain some of the resin flooring systems we have on offer, and what their best applications are.
Polyurethane Resin Flooring
Also known as heavy-duty polyurethane screeds and floor coatings, polyurethane resin flooring grants the most benefits when used for industrial-style applications. Whether you run a large scale bakery in Lewes East Sussex or conduct metallurgy in Chichester West Sussex and frequently handle hot equipment, or you're a part of the scientific department at the University of Sussex where spills of harsh chemicals could destroy the floor, industrial polyurethane resin floors eliminate the risks that come from these environments.
With high-grade temperature and chemical resistances, polyurethane resin floors can handle these harsh variables without being damaged where a traditional floor would be.
Epoxy Resin Flooring
Epoxy resin flooring is the most widely recognised kind of resin flooring globally. But is it the best option for your needs?
Also offering naturally high levels of durability, strength, and performance, the properties of epoxy resin flooring can be altered in order to suit your specific needs.
Whether you need a new resin floor laid in Brighton's Churchill Square that can handle high levels of foot traffic, as well as maintaining a high level of safety with anti-slip features, or you simply want a new stylish resin floor laid in your property with cosmetic alterations, like sparkly quartz crystals or marbling designs in resin, epoxy resin flooring is your best bet.
Polymethyl Methacrylate
The best solution if you're on a tight schedule, or if you need multiple floors laid and cured in quick succession, polymethyl methacrylate floors retain the same high levels of durability that you've come to expect from a resin floor – just with the curing time required to cut to a fraction.
The fast cure properties of polymethyl methacrylate resin floors prevent as much downtime for your business as possible. So if you run a factory where every minute counts, this kind of floor can be laid and cured in as little as a weekend.
If this sounds like the option for you, be aware that polymethyl methacrylate does come with a higher price tag than other resin flooring options commercially available due to the specialist fast cure features and the high-quality floors it produces.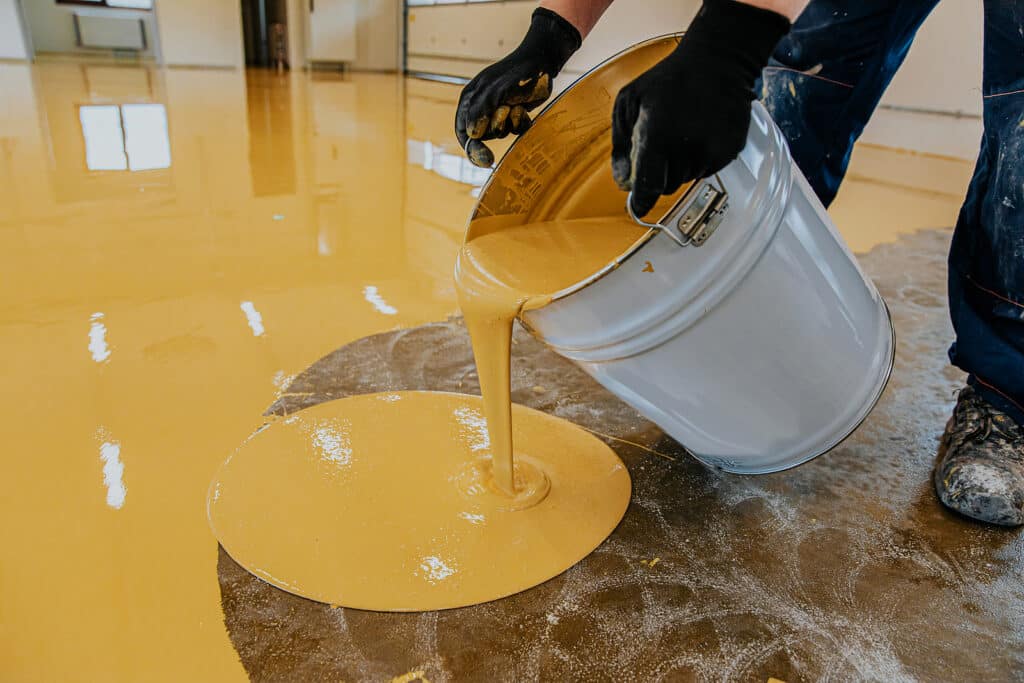 Get in Touch with Concrete Flooring Solutions for Resin Flooring in Sussex
As the UK's best resin flooring installer and supplier, our experts at Concrete Flooring Solutions provide only the highest quality resin flooring systems to properties across the UK. Whether you need to replace a damaged floor, or your current one isn't working to the best of its ability, installing resin flooring in Sussex will ensure that the problems you're facing will be solved.
Eliminating the need to worry about accidentally damaging or staining your floor, resin flooring in Sussex is naturally highly resistant to impacts and easy to clean compared to conventional flooring options.
Looking for a brand new flooring system? Why not try resin flooring in Sussex? Get in touch with our quality resin floor installers and fitters for more information regarding your needs for your floor, or to get your quote for your proposed project. For quality resin flooring in West Sussex, East Sussex, and further afield, contact us today.