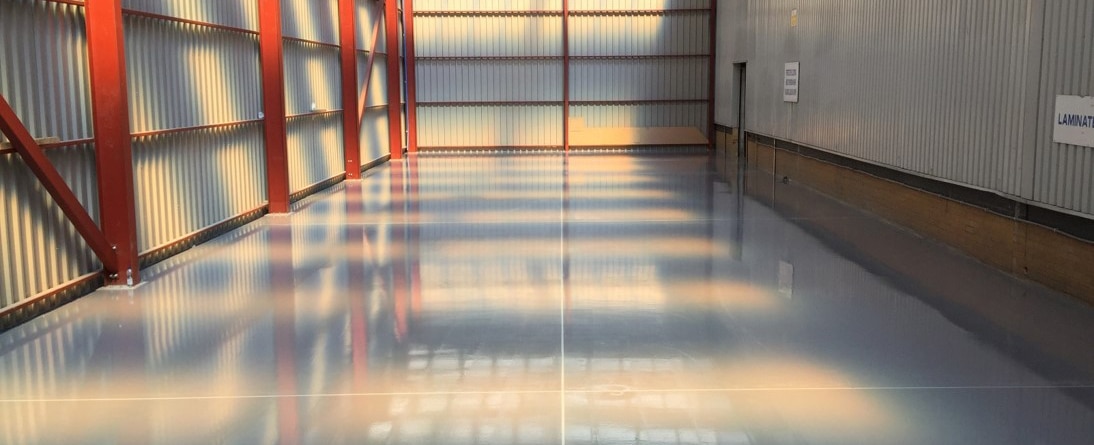 Durable Resin Flooring in Surrey Installed by Professionals
Over 40 Years' Experience
100% Accredited
Competitive Rates
Lifelong Results
Constructionline Gold Member
We know that it can be difficult choosing the right floor for your specific needs. Whether you need a brand new and highly durable floor that can handle being driven on for industrial needs, or you need a super-safe flooring system for areas with high footfall, the team at Concrete Flooring Solutions are here to help bring you a floor that is suitable for your needs.
If you're looking for an expert resin flooring contractor in Surrey, we offer expert advice on all things to do with resin flooring alongside the immaculate installation of your new resin flooring in Surrey.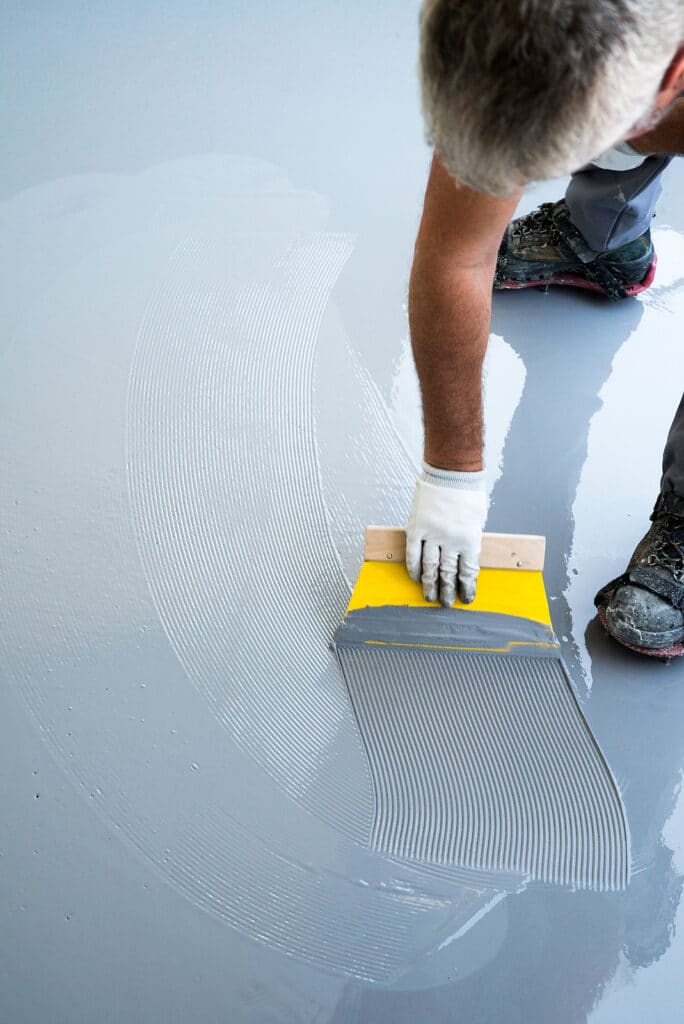 Why Choose Concrete Flooring Solutions for Resin Flooring in Surrey?
Our resin flooring contractors pride themselves on the quality of work they produce with every project, and Concrete Flooring Solutions is proud to extend their services throughout the Surrey area. From Farnham to Epsom, and Lingfield to Staines-upon-Thames, we are available throughout the area to provide the highest quality resin flooring solutions for your property.
Every resin flooring system installed by Concrete Flooring Solutions is guaranteed to be in accordance with The Concrete Society's Technical Report 34. This is the industry standard for concrete and resin-based industrial flooring, which means all of our flooring projects have the guarantee of being of the highest possible quality; alongside the assurance that they follow all regulations.
There is also a wide range of reasons why Concrete Flooring Solutions is better than your average flooring contractor. This is because:
Our resin flooring specialists have over 40 years of industry experience
We have 100% accreditation from highly respected professional bodies
We offer great competitive rates
Our systems are guaranteed to provide lifelong results
We are tradespeople with Constructionline Gold membership
How Will Resin Flooring in Surrey Benefit You?
Deciding on a finish on your current flooring project can be overwhelming. Do you choose laminate knowing it may lift if you spill water on it accidentally? Do you choose a carpet, running the risk of permanent stains? Do you choose linoleum, even though it can look poor quality? With resin flooring, you don't need to worry about any of these issues ever arising, as resin flooring is naturally waterproof, stain-resistant, and high quality – even looking seriously stylish depending on how you choose to design it.
Having resin flooring in Surrey will offer a fresh perspective on what a floor can do for you. Not only does resin flooring boast a wider range of benefits compared to conventional flooring options, but they are also able to be customised to perfectly match the environment it is in.
But what do we mean by that? When you choose Concrete Flooring Solutions, we can discuss what you need from your new resin flooring in Surrey. We can implement special alterations that will give you advantages in specific environments compared to other flooring options. If you're in need of a new industrial flooring system, we can provide a floor that is resistant to both chemicals and high temperatures so that you can freely use equipment and not have to worry about accidents ruining your floor. We can even implement anti-slip features for situations where many people are using the floor, keeping them as safe as possible.
Our Selection of Resin Flooring in Surrey
Here at Concrete Flooring Solutions, you can expect the best resin flooring contractors in Surrey that suit the needs of your project. We are able to supply top-quality epoxy flooring throughout the area for multiple different environments and situations. From domestic and commercial needs to more specialised industrial situations, we have a resin flooring option that will be perfect for you.
Our options of resin flooring in Surrey include:
Polymethyl Methacrylate
As a synthetic resin flooring that works best for high-turnover projects, polymethyl methacrylate is the best choice for those who either: need multiple floors laid in quick succession, or wish for a highly durable flooring option that can be rendered usable as quickly as possible.
The special properties of polymethyl methacrylate ensure that the resin can be cured in as little as a weekend whilst still retaining a very high level of durability, resistance to water ingress, and resistance to abrasion.
Due to the special quick-dry properties, polymethyl methacrylate does tend to be at a higher price point than the other resin flooring systems on offer, however, this option will be a great choice for you if you run a business that will suffer from too much downtime from the installation and curing of a conventional resin floor.
Epoxy Resin Flooring
As a classic resin flooring system renowned for the level of durability on offer, epoxy resin flooring is a fantastic option for any situation. High performance and high reliability are both aspects you can expect from epoxy resin floors, and our contractors can alter the properties of the pouring solution to best suit your needs.
Whether you want a floor that has embedded quartz crystals for that extra sparkle and dazzle, or you want super-sleek marbling effect flooring, our expert resin floor installers can mix the resin solution to get these stylish aesthetics and more. If you need a stylish floor that is also extremely safe and slip-resistant for commercial or domestic needs, epoxy flooring is a fantastic all-rounder choice for any property.
Polyurethane Resin Flooring
Enhanced heat and chemical resistance are traits you can expect as standard from heavy-duty polyurethane resin floors installed on your property. As the ideal solution for industrial and scientific placements, polyurethane resin offers high defences against things that would typically destroy a conventional floor.
If you work in scientific settings with harsh chemicals that have the potential of spilling, or you work in a large-scale bakery or food preparation factory with hot equipment that could melt a typical floor, polyurethane resin flooring has the reputation of staying steadfast and durable in the face of high temperatures.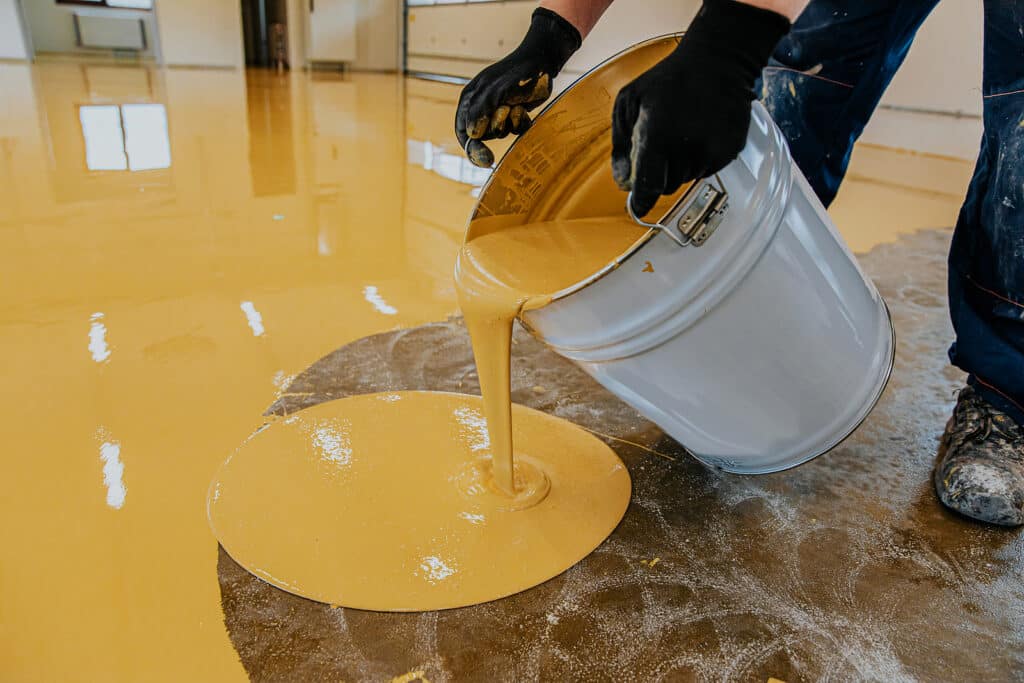 Contact Concrete Flooring Solutions for Resin Flooring in Surrey Today
As one of the UK's best suppliers of resin flooring, we're proud to extend our high quality services to our clients in Surrey. If you find yourself with a damaged floor that hasn't seen too many years of action, get your money's worth with a resin floor in Surrey. If you're interested, our friendly customer service advisors make the entire process, from getting a quote to the installation of your new floor, quick and easy. We can even tailor your new floor to your specific needs and specifications.
Interested in getting a brand new resin floor in Surrey? Why not get in touch with the team today. For a quote on the job, or to simply discuss your needs, feel free to send us a message through our contact form.