Interior Epoxy Flooring and Fast Installations
With our interior epoxy flooring you get a water-resistant coating for your concrete floor that is also extremely durable and easy to clean. Various types of epoxy resin flooring are available that come with a very short curing time. When paired with our speedy installation service, this will get you an epoxy resin floor with minimal downtime, which is ideal for commercial and industrial spaces.
When you get in touch with us for a new epoxy floor coating you will get a wide range of other benefits as part of our service, aside from this fantastic new type of flooring. These include:
Quick installations: Epoxy resin has a quite short curing (hardening) time, which makes time-consuming installations across large spaces very easy to manage. Our smart team carries out work with efficiency and aims to keep installation times low.
Durable, long-lasting installations: The durability of epoxy floors is a fantastic feature, but we take great care in the initial site preparation, cleaning up and fitting process, so you always get the longest-lasting results. We also use the best tools and techniques.
Prices to suit most budgets: Interior epoxy flooring usually features quite low-cost resin, but we can find a price to suit your budget. With instant quotes, we can come back to you with cost information for any type of resin epoxy floor you want.
Whether you want a metallic epoxy resin floor for a shimmering look on your new garage floor or durable interior epoxy flooring for a commercial or industrial space, we can help. Get in touch with us today for a fast, accurate quote on your new interior epoxy flooring.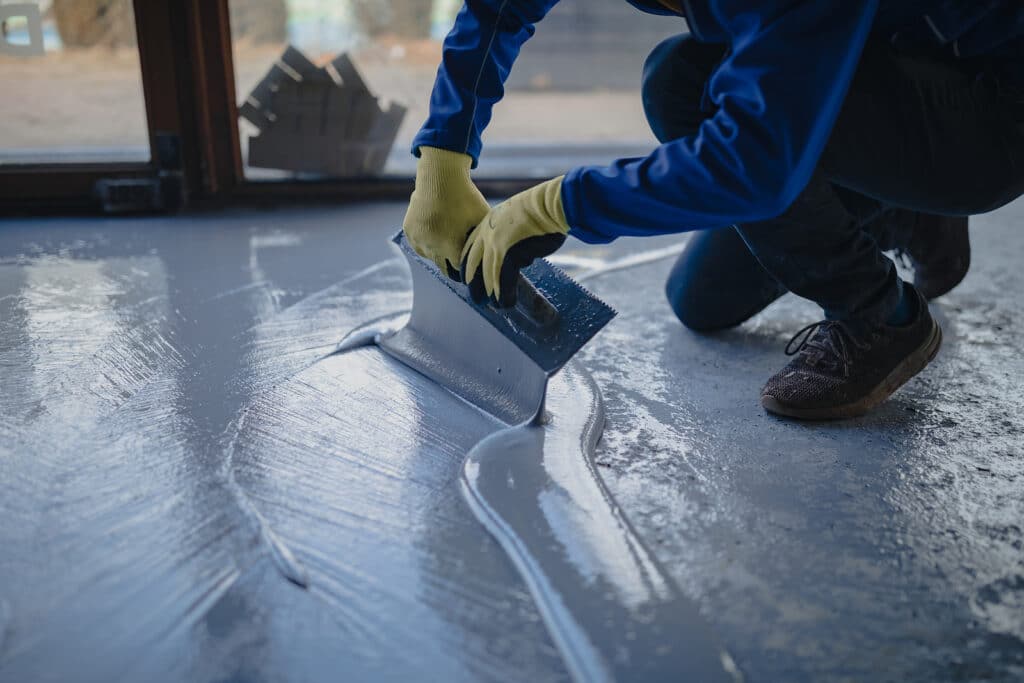 Why Choose Us for Interior Epoxy Flooring?
To find out more about the pros and cons of epoxy flooring, check out our help page on the various advantages and disadvantages of resin floors. When we install your new interior epoxy flooring our service will even give you a few perks that make us the best choice:
Quality finishing: Our team will deliver superb results, from the preparation of your floor surface to the pouring stage to applying any floor paint and finishing your floor. We have several types of epoxy paint to reduce the level of slipperiness when wet.
40 years of experience: We adapt to any unforeseen challenges with ease thanks to decades of professional experience. We have experience in the installation of epoxy resin floors and other coatings for interiors in many types of demanding industries.
Competitive rates: Although we use the best materials for the best results, we also offer highly-competitive rates when you use our talented installation team. You can access the skills of top professionals in the trade without overreaching on your budget.
Constructiononline Gold Membership: We have accreditations and memberships with many different trade associations, including Constructiononline. This accredited membership demonstrates our commitment to thorough and scrupulous work.
Professional cures: We understand the nuances of a great interior floor coating, so we can make sure that your epoxy resin floor never cracks before, during or after the curing process. Many installers fit the interior epoxy flooring and leave the cure to you!
Intensive health and safety standards: Our team fit interior epoxy flooring that is suitable for the most intensive environments. As a result, we have rigorous safety and testing standards that go beyond the minimum – for certifiably high-quality flooring.
Epoxy resin floors will not absorb liquids such as grease, oil, or other damaging substances commonly in use in garages and other settings. Choosing epoxy resin will also be a great choice for all types of heavy-duty work, such as in factories, warehouses and other industrial facilities.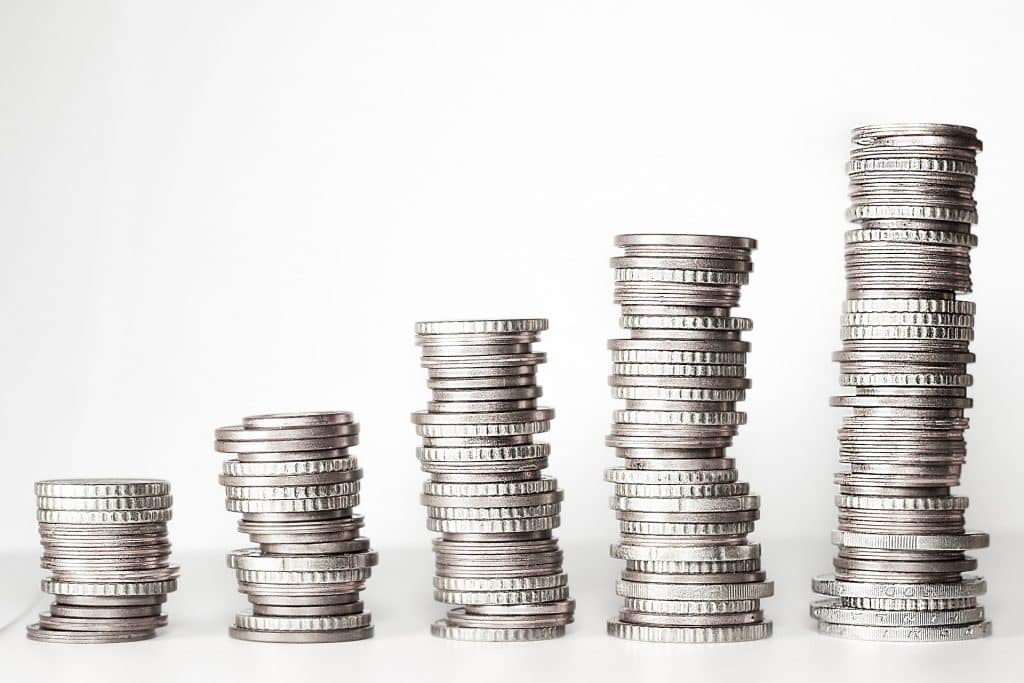 How Much Does Interior Epoxy Flooring Cost?
It is difficult to provide an accurate idea of epoxy flooring costs before you get in touch for a quote. Checkatrade says the average 2022 price for epoxy flooring is £85. However, your epoxy flooring installation cost will vary depending on several important criteria:
Size: possibly the biggest influence on the price of your floor is the area you are going to cover
Type of epoxy: there are several higher-end or lower-end epoxy materials to choose from, which provide different properties such as scratch resistance when cured
Site access: fitting floors on a high level or taking heavy equipment to difficult-to-reach locations can be more costly and time-consuming to do
Site preparation: removal of an existing floor coating, site cleaning and other procedures before fitting the new floor can push costs higher in some cases
Any additional layers of substrate, which may be necessary before pouring the resin
There is a lot of opportunity for personalisation and variation in epoxy flooring, so pinning down a price can be hard. However, we are confident our team can come up with options to suit most budgets. You can see more about our pricing on the concrete flooring costs page.
Get a Quote for Interior Epoxy Flooring
We can install a high-quality epoxy resin floor in any interior space you might have. You will get an outstanding result fitted by professionals and competitive pricing. We offer many types of floor paint and finishing options for epoxy resin floors, so we can fit floors to your unique taste or company branding.
Our services are the best way to get all types of superb flooring. Our high-quality interior epoxy floor installation will give you a pleasant, efficient fitting process with the longest-lasting results. Services are available across mainland UK. Please do not hesitate to get in touch with us for a free, fast quote on your new interior epoxy resin flooring today.