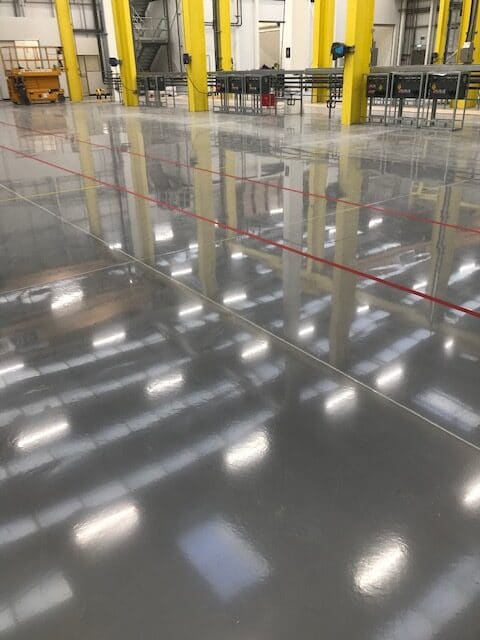 Resin Flooring West Midlands
Over 40 years of experience
100% accreditation
Competitive rates
Lifelong results
Constructionline Gold member status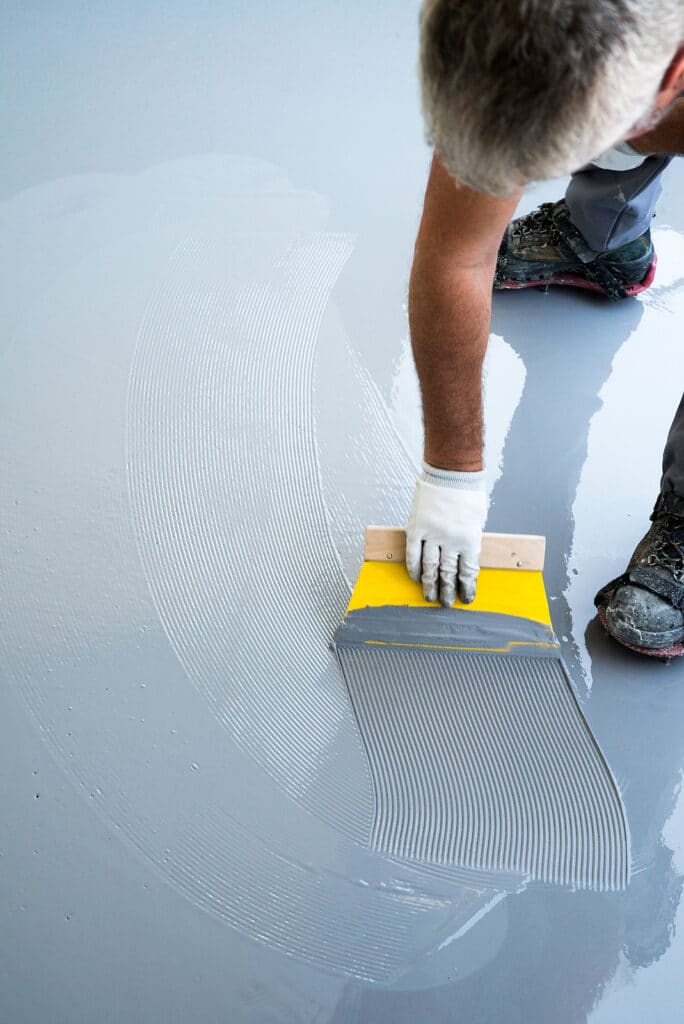 Resin Flooring in the West Midlands with Expert Application
Here at Concrete Flooring Solutions, our expert flooring specialists offer a wide range of resin flooring in the West Midlands. As the UK's leading flooring contractors with years of experience, we can provide epoxy resin flooring systems for domestic, industrial, and commercial properties. Boasting highly durable, heavy-duty, and non-slip features, epoxy resin flooring systems can replace your old, worn, and unsafe flooring with a brand new, attractive epoxy floor.
Resin flooring and polyurethane floor screeds also provide good heat retention, meaning that they are a good solution for everyday use in homes, offices, commercial spaces, and industrial areas. As well as being easy to clean and very long-lasting, resin flooring also features numerous benefits over traditional flooring. These include:
Easily cleaned
Non-slip and aesthetic alterations available
Cost-effective
Heavy duty with a long life expectancy
Seamless finishes with professional installation
We can provide flooring solutions that will change the way you see your floor. If you have an old, cracked, and worn out floor that needs replacing; get in touch with the experts today.
Why Should You Choose Resin Flooring in the West Midlands?
Non-resinous flooring can accumulate multiple problems over the years- leading to more frequent replacements and cover-ups being needed. Flooring problems can affect the efficiency of your business, as well as cost you more money when needing to comply with hygiene and health and safety legislation.
Reasons you should update your old flooring to resin flooring can include:
Hazardous chemicals contaminating your current flooring
Oil and/or grease accumulating, causing a slip hazard
Unsafe worn and uneven floors which increase trip risks
Rough surfaces, or surfaces with cracks and potholes, causing forklifts and heavy lifting equipment to wobble or drop stock
Flaking or worn concrete which creates overly dusty environments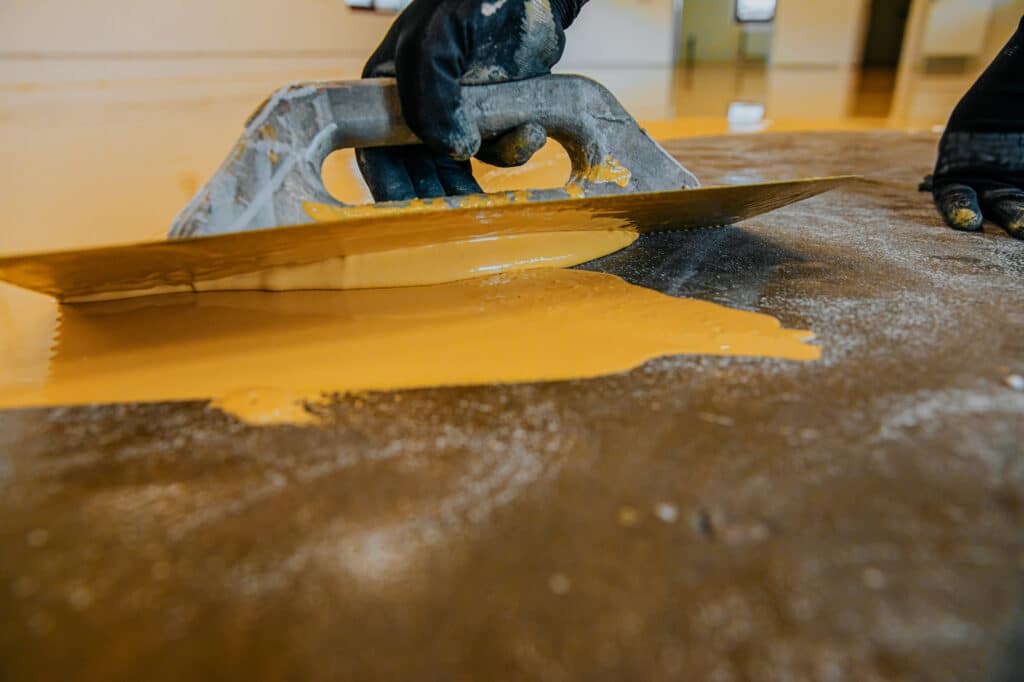 How Long Does it Take to Install Resin Flooring in the West Midlands?
Typical installation of resin flooring takes around 3 to 4 days, however, certain resins can be cured in as little as a day. The time spent curing includes preparing the floor for the resin pour, pouring the resin, smoothing the resin, and curing in a breathable environment.
If you have specific timeframes or requirements, such as needing to use the floor asap, we will do our best to accommodate these requests – however, certain things do take time so it is best to plan accordingly.
What is the Cost of Resin Flooring in the West Midlands?
The cost of your resin flooring project depends on multiple different factors. This includes the total area needing to be covered with resin, the ease of access to the property, the area needing resin and the type of resin.
In order to give you an accurate quotation, we will need to visit your property to measure the area and assess the current situation of the flooring that will be covered. All of the costs will be detailed thoroughly within our quotation, so there won't be any unexpected or unreasonable costs.
If you're looking to have resin flooring installed on your commercial, domestic, or industrial property, get in touch with our experts for a free quote.
Benefits of Resin Flooring in the West Midlands
Deciding to replace your old flooring with resin flooring can boast a number of benefits. Along with its extreme versatility, resin flooring and polyurethane screeds can be applied to a wide range of situations and environments. This can create a unique, modern look, or it can be used to create a high-tech and practical area. Resin can be applied to floors in living rooms, kitchens, labs, garages, basements, workshops, and even staircases. Some benefits of resin flooring include:
Easy to clean
Stain resistance
Highly customisable
Waterproof
Temperature resistance
Chemical resistance
Contact us Today For Resin Flooring in the West Midlands
Our resin flooring specialists at Concrete Flooring Solutions would be more than happy to help discuss your needs for your next project. Whether you're simply looking to upgrade your warehouse with resin flooring in the West Midlands, or you want to implement a modern and stylish feature floor in your home, we can discuss what we can do to benefit your project.

From Ross-on-Wye to Leek, our services are able to cover the entirety of the West Midlands area. For a free obligation-free quote, get in touch with our experts today.