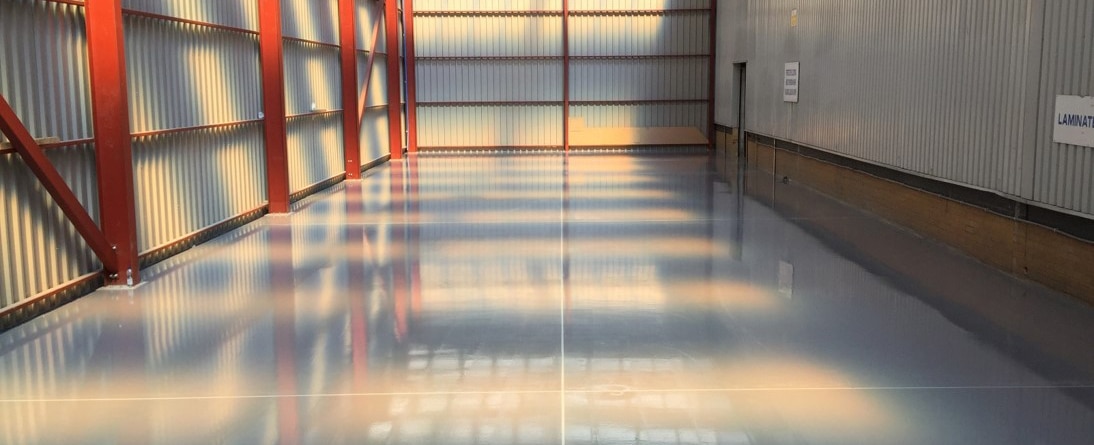 Heavy Duty Resin Floors in Telford
Resin Flooring Contractors in Telford
Over 40 Years' Experience
100% Accredited
Competitive Rates
Lifelong Results
Constructionline Gold Member
Concrete Flooring Solutions offers high strength resin flooring options for warehouses, factories, retail, and office properties in Telford. We manufacture and install our resin floors in a range of materials including both epoxy and polyurethane. Whatever your needs in terms of resin floors in Telford, Concrete Flooring Solutions have what you need.
For a free online quote on resin flooring in Telford, contact us today.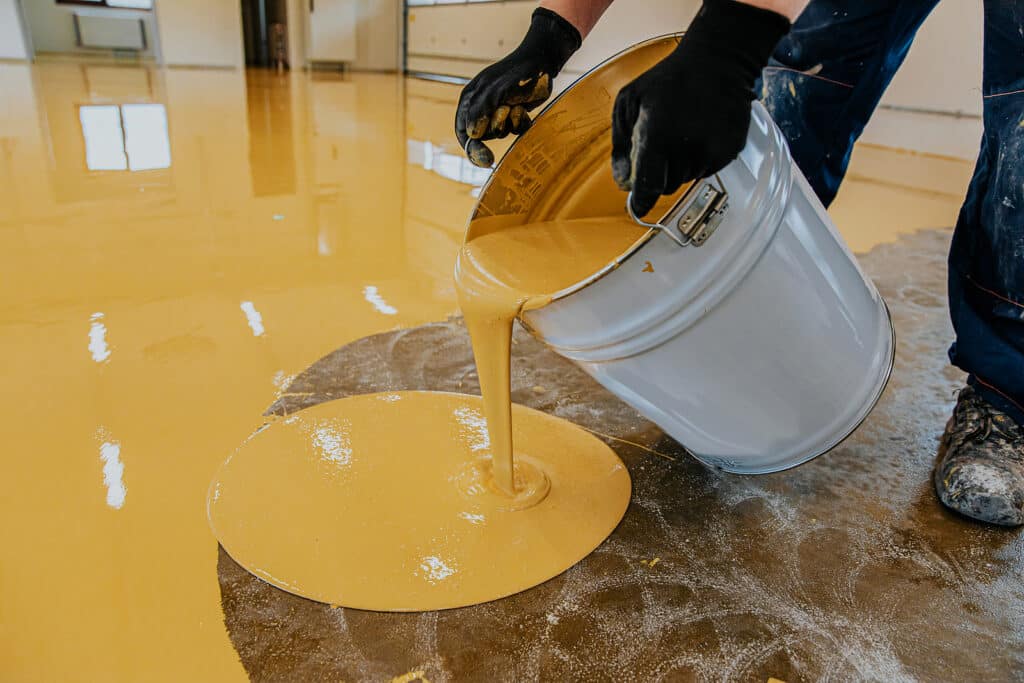 Why Choose Resin Flooring?
Resin flooring gives your office, warehouse or retail space a seamless look, whilst providing a durable surface highly resistant against wear and tear. There are several key advantages of resin flooring:
Low Cost: Resin is a high quality product at a relatively low cost. The resin flooring we sell is sturdy and long lasting, with little need for repair or maintenance.
Easy to Install, Easy to Clean: A resin floor is comparatively quick to install, reducing hassle. Resin flooring is also simple to clean, saving time and labour over its lifespan.
Versatility: Resin floors work great as a concrete finish in both indoor and outdoor locations. They are attractive and hard wearing, as well as weather resistant.
Here are some of our resin flooring options in Telford:
Epoxy Resin Flooring: Epoxy resin is a similar substance to plastic, that is poured over concrete. It is self levelling, providing a seamless look in a range of colours. Epoxy resin is hard wearing, withstanding foot traffic, vehicles, and even heavy machinery. It is perfect for industrial and commercial projects, as well as buildings like schools with high traffic. It is easy to clean and hygienic.
Polyurethane Resin Flooring: A heavy duty Polyurethane resin floor is perfect for regular foot traffic. It is slightly softer than Epoxy resins. An advantage of Polyurethane resin is that it withstands extremes of temperatures, and is resistant to U.V. This makes it ideal for heated indoor environments and outdoor spaces.
Cementitious Urethane Flooring: Suited to industrial and scientific settings, cementitious urethane flooring is highly resistant to temperature and completely impervious to liquid. They are also easy to clean and slip resistant.
Methyl Methacrylate Flooring: Featuring the fastest curing time of all available poured resin floors, our Methyl Methacrylate floors are fully usable within hours. They are the perfect choice for projects on a tight time schedule.
At Concrete Flooring Solutions all of our resin floor designs are in accordance with the Concrete Society's technical report 34.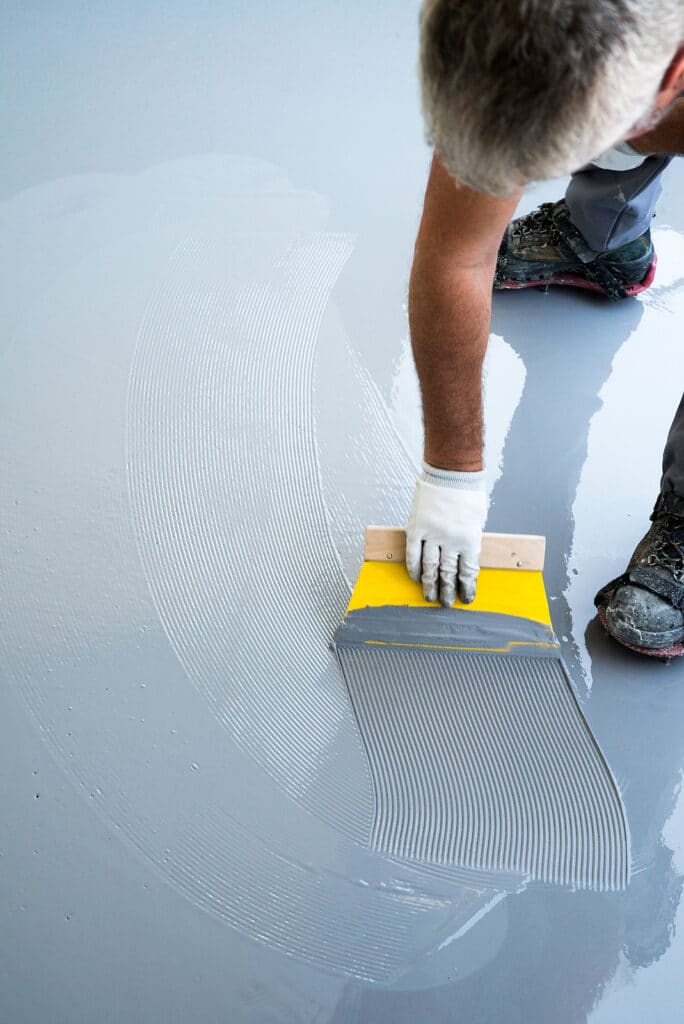 Why Use Concrete Flooring Solutions for Your Resin Floors in Telford?
Concrete Flooring Solutions prioritise sustainability and lean construction principles. We are the UK's only provider of both concrete flooring and resin flooring, meaning we can save our customers money through our streamlined process, meaning you will only have to deal with one company throughout the purchase and installation process.Our specialist team of contractors are the clear choice for resin floors in Telford, with over 40 years experience. We are a Constructiononline Gold member, showing we adhere to the highest standards of quality and environmental management. We guarantee a fast, thorough, and long lasting product for your business.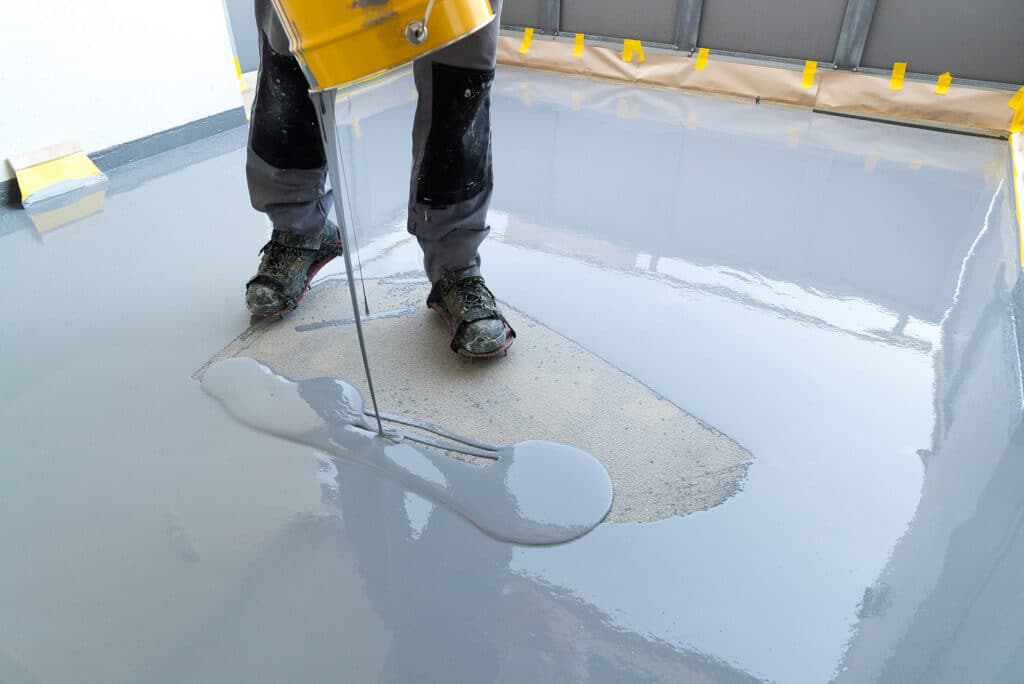 Installing Your High Quality Resin Floor In Telford
Before we can install your resin floor in Telford we first have to prepare the floor below. This can involve sanding and cleaning, to get the base as clean and flat as possible. Our Epoxy resin floors require at least two coats, with more needed for certain styles, and priming coats required for certain environments.
Our team is ready for any challenge, we have worked on resin floor projects for Amazon, Ikea, Formula 1, and M&S. We have established ourselves as a reliable industry leader due to our high quality work and our reasonable prices.
Get A Quote For Your High Quality Resin Floor In Telford Now
A resin floor for your Telford business is the perfect choice, sturdy, attractive, and easy to maintain. They work great in both indoor and outdoor settings, and are perfect for your commercial flooring solution.
We will make and install your resin floor in Telford to the highest standard. We are professional, efficient, and reliable, giving you the highest quality resin floor for your property in Telford.
Contact us now through our website to get a quote, or speak to our customer service team on 0845 517 9194 or at info@concreteflooringsolutions.co.uk. We can give you a quote for your resin floor in Telford today.