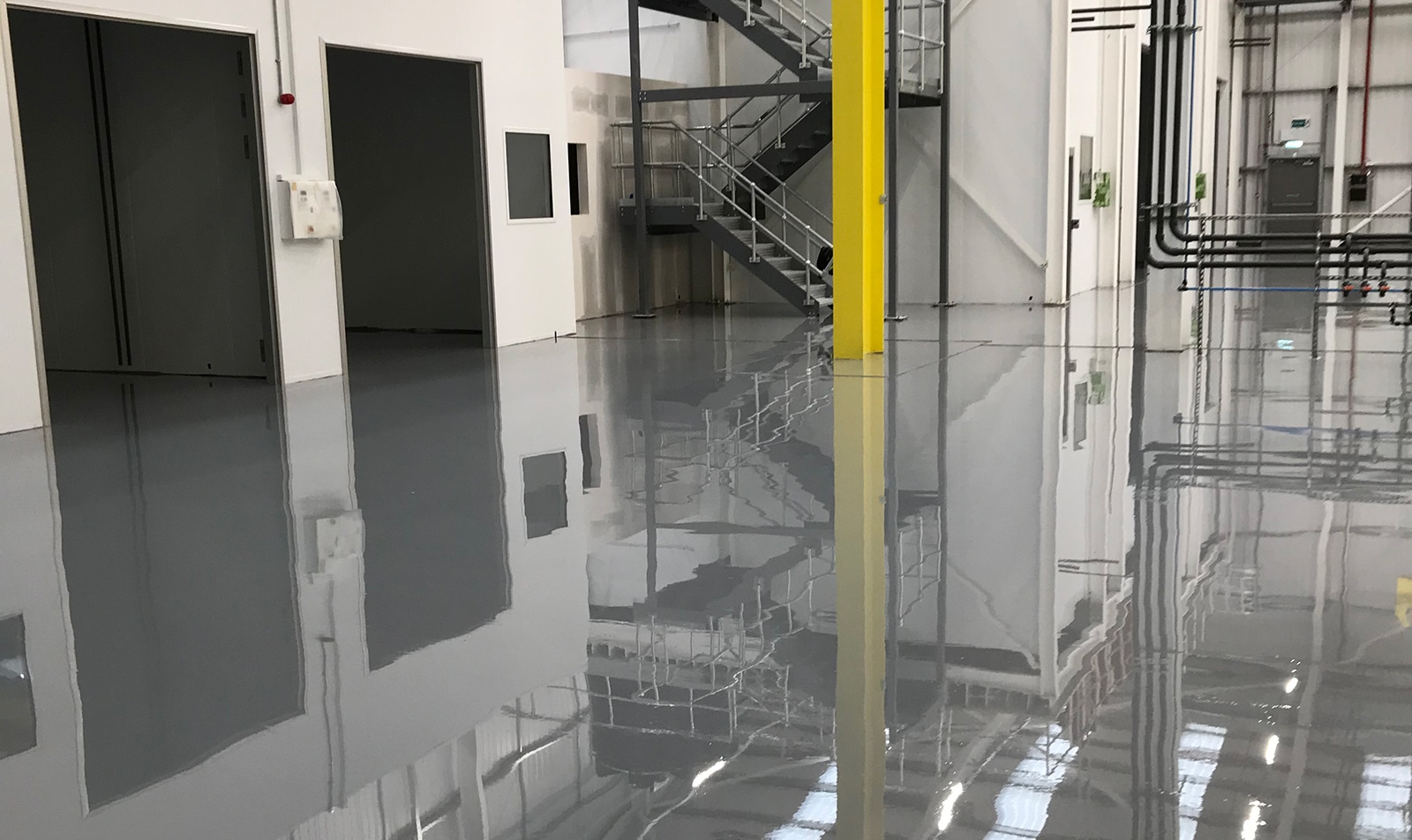 Resin Flooring in Swansea – Lifelong Results at Affordable Prices
Our flooring specialists at Concrete Flooring Solutions are able to provide a wide range of resin flooring solutions for use in a variety of environments.
From epoxy flooring for use at home, to durable PMMA resin for commercial areas, our experts can have your brand new resin floor laid and cured in as little as a day. With a service designed to be fast, affordable, and minimally invasive, we can ensure that there will be a minimal level of disruption to your daily life.
Throughout the process of your project involving resin flooring in Swansea, our team is always available to answer any questions or concerns you may be facing. Some benefits of choosing Concrete Flooring Solutions include:
Fast and seamless resin installation
Flooring that can suit all environments
Super-fast curing times
Highly durable and sustainable
Specialists with over 40 years of experience
Constructionline Gold member flooring contractors
For more information about our resin floor specialists and contractors, we have two informative articles that you can find here, and here.
Interested in the installation of resin flooring in Swansea? Get your free no-obligation quotes today.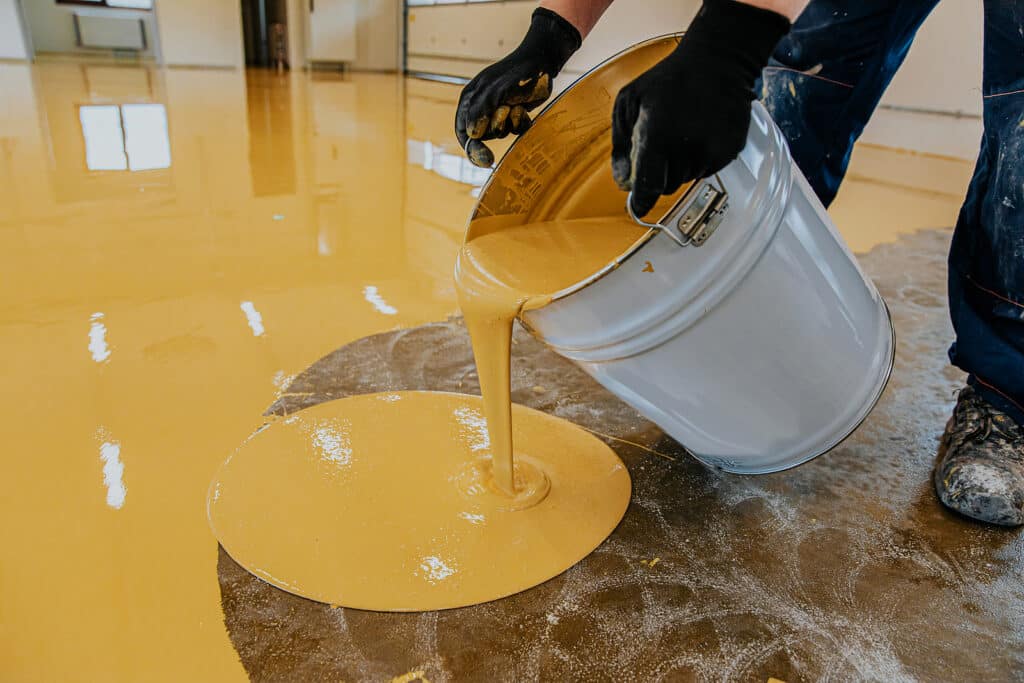 Installation of High Quality Resin Flooring in Swansea
At Concrete Flooring Solutions, we only offer high quality resin floor coatings that will benefit your next project with a stylish and highly durable floor. Our flooring contractors have over 40 years of experience in the industry, meaning you will receive top quality results from your brand new resin floor.
Some benefits of resin flooring in Swansea South Wales include:
Easy to clean
Heavy-duty
Impact-resistant
Slip resistance
Temperature resistance
Impervious to chemicals
Not only do resin flooring systems and resin floor coatings offer a fantastic finish for your floor, but their benefits also make them ideal candidates for use in a wide range of environments – including commercial and industrial flooring. This is because these flooring systems are able to withstand high levels of foot traffic, vehicles, and heavy machinery without buckling under pressure.
If you're looking to install resin flooring for industrial flooring purposes, please find more information about the benefits of industrial resin flooring here.
Interested in the installation of stylish and durable resin flooring in Swansea? Our experts always deliver excellent results alongside first-class customer service; so you know you'll have the best in class services when you choose Concrete Flooring Solutions. For more information about our specialists and contractors, read our articles here and here.
When to Choose Resin Flooring in Swansea
At Concrete Flooring Solutions, as we've been in the industry for over 40 years, we've undertaken a wide range of projects requiring the installation of resin flooring. Different types of resin floors have different benefits depending on where they are applied, this includes:
Polymethyl Methacrylate
Polymethyl methacrylate resin offers a faster curing time alongside very high durability. This means that it is best for high turnover projects for areas with high footfall, such as schools, shopping centres, and company buildings.
Polyurethane
Heavy-duty polyurethane screed resin is a thermoset resin with extremely high impact durability and resistance against chemicals and heat. This makes it the ideal candidate for industrial settings that use chemicals, or bakeries with frequently hot equipment.
Epoxy Resin
Epoxy resin flooring offers an easy clean solution, with the ability to customise your floor with multiple different aesthetic alterations. Great for hygienic settings, such as hospitals, or even homes.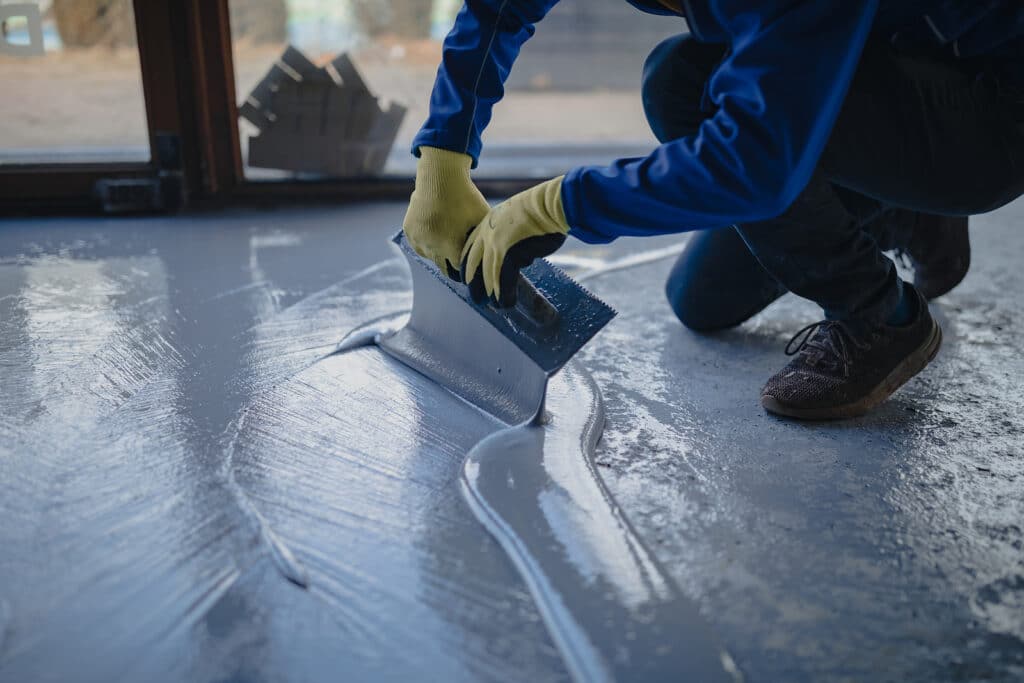 While each resin offers different benefits in each environment, some benefits of having resin flooring in Swansea are universal. These include:
Super high durability
Resistant against abrasion from foot traffic
High impact resistance
Easy clean & dust free
Impervious to water ingress
Resin flooring grants a flooring project with a seamless flooring finish. This is because the resin is poured directly onto the surface of the concrete underlayer and eventually dries into a completely smooth and seamlessly finished layer.
Resin flooring is a long-lasting flooring solution, providing style and durability at an affordable price. Want to know more about resin flooring? Read our article here.
Interested? Get in touch with our resin flooring installers today.
Quality Installation for Resin Flooring in Swansea
If you're interested in the installation of resin flooring in Swansea, Concrete Flooring Solutions should be your number one choice. We aim to provide the highest quality services across the UK, ensuring that you'll be receiving excellent customer service throughout the process of installing your resin flooring in Swansea.
Fast installation, cost-effective resin solutions, and lifelong results are all things you can expect when you choose Concrete Flooring solutions. Get in touch today.