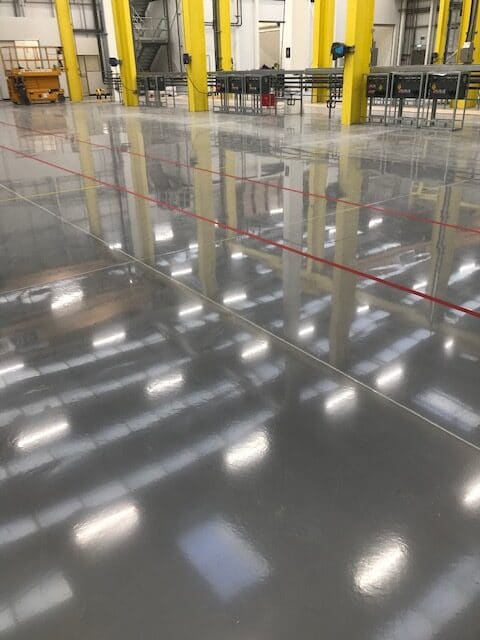 Resin Flooring Scotland
Over 40 years of experience
100% accreditation
Competitive rates
Lifelong results
Constructionline Gold member status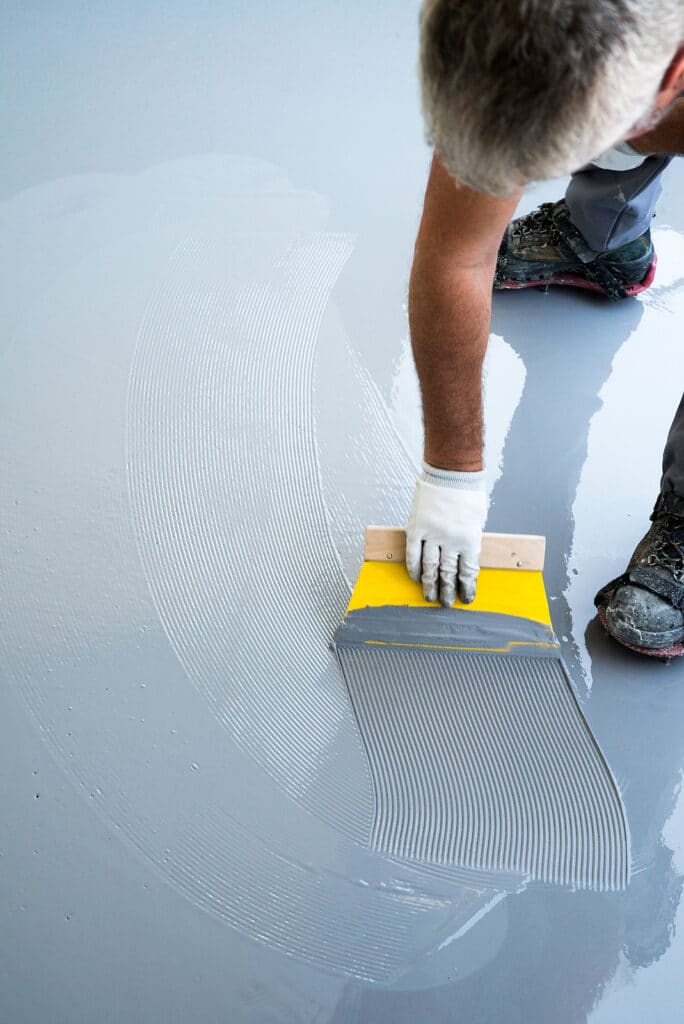 Why Choose Concrete Flooring Solutions to Install Resin Flooring in Scotland?
Our resin systems, which include resin floor screeds and floor coatings, are available for use in multiple situations. If you need a brand new, food-grade, industrial floor that comes with chemical resistance, or a new commercial floor that can withstand high amounts of foot traffic, our contractors at Concrete Flooring Solutions can have your brand new resin flooring installed to your specifications and cured in as little as a day. 

What makes Concrete Flooring Solutions the number one choice across Scotland for installed resin flooring systems? Our teams are highly trained professionals who have been in the flooring business for years.

We always ensure that the best results possible are brought to your project – we provide results that go above and beyond, with a quality that will last for years.
Are you interested in our expertly installed resin flooring in Scotland? Does your commercial, domestic, or industrial flooring need a revamp? To see how our heavy duty resin flooring in Scotland can benefit your next project, get in touch with us for a free online quotation, contact us today.
Types of Resin Flooring we Offer in Scotland 
Here at Concrete Flooring Solutions, we have multiple options available when it comes to resin flooring systems. We have three main types of resin that can be used, some of which can also be altered with additional features for added safety or style. All of the resin options we have available are made in accordance with the industry standard Concrete society's technical report 34.

Below, we explain the benefits, and the best applications, for each of the types of resin flooring we have available in Scotland.
Epoxy Resin Flooring:

Epoxy resin flooring is the industry standard when it comes to resin flooring solutions. A versatile, durable, and highly customisable option, epoxy resin flooring in Scotland is the most popular option for many indoor areas. An all-around great choice for all situations with its water resistance, high durability, and non-slip safety features allowing epoxy resin flooring to be poured in domestic, commercial, and industrial properties. If your kitchen or garage flooring is in need of a stylish revamp, we can alter the resin before pouring, and during floor preparation, with cosmetic alterations of your choice.

If you would like a highly customisable resin flooring option that can be used in any situation, get in contact with our team for a free quote. Contact us today.
Polyurethane Resin Flooring:

For those requiring a reliable and durable solution to old industrial flooring, this option is for you. Suitable for upgrading engineering workshop floors, or the floors in your scientific lab, polyurethane resin flooring features enhanced chemical resistance, temperature resistance, and a high resistance to wear and tear. So if you frequently work with corrosive chemicals and need to protect your floor from damage, work with fluctuating temperatures and need a reliable floor that doesn't peel or bubble, or work with vehicles and need resin-bound driveways that can handle being driven on; then polyurethane resin flooring is a great option for you.

If polyurethane resin flooring seems like the best solution for your problems, then our resin flooring experts in Scotland will be more than happy to help. For a free quote, contact us today.
Methyl Methacrylate Flooring:

If you have multiple high-turnover projects on the go, or you're looking for a floor that can be used as soon as possible, methyl methacrylate flooring may be the option for you. Best known for its fast curing properties, we can have this resin floor poured and cured in as little as a day. Though this flooring is fast curing, this doesn't come at the sacrifice of the durability or quality of the resin – as it still has exceptionally high durability, and can be altered with different properties which can be discussed with our resin flooring in Scotland experts prior.

Does methyl methacrylate flooring sounds like it fits the bill for your project? Whether your commercial property needs a new floor and needs to be used the next day, or you have multiple projects on the go, our experts can help. For a free online quote, contact us today.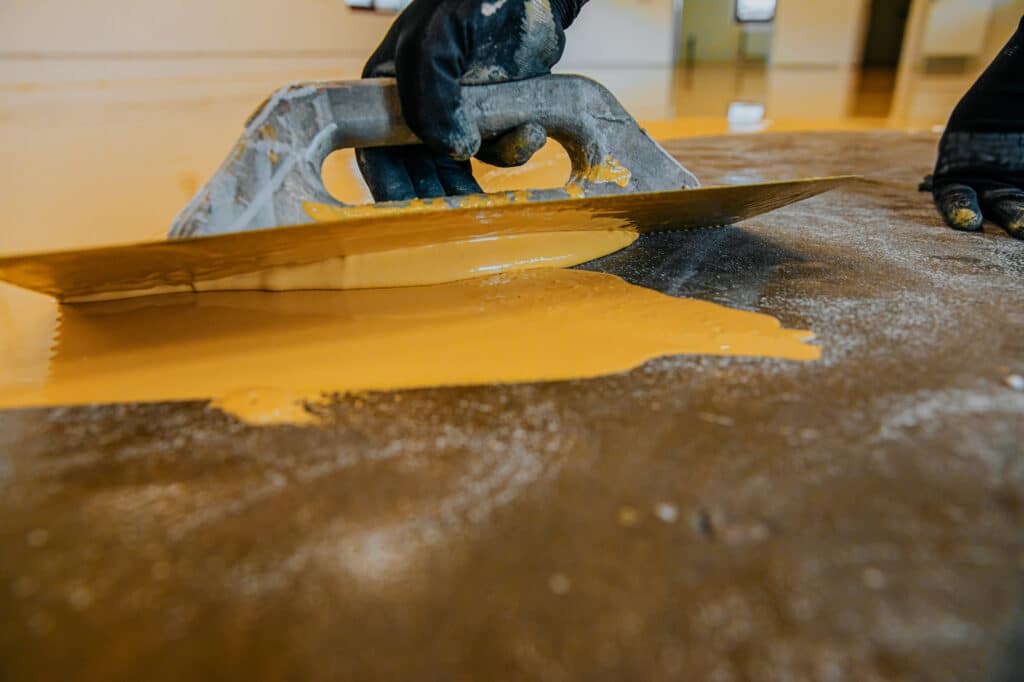 Contact us Today for Professionally Installed Epoxy Resin Flooring in Scotland
If you think the resin flooring options we have on offer in Scotland will be a good fit for your next project, then please get in contact with our experts on resin flooring in Scotland. Our team of experts are 100% accredited professionals who have been in this business for years, so they know the best solutions for your resin flooring needs. If you have any additional specifications, such as cosmetic or practical alterations to the poured resin, then you're more than welcome to discuss your needs with our experts.
For a free online quote on the best resin flooring Scotland, contact our experts today via our contact form.