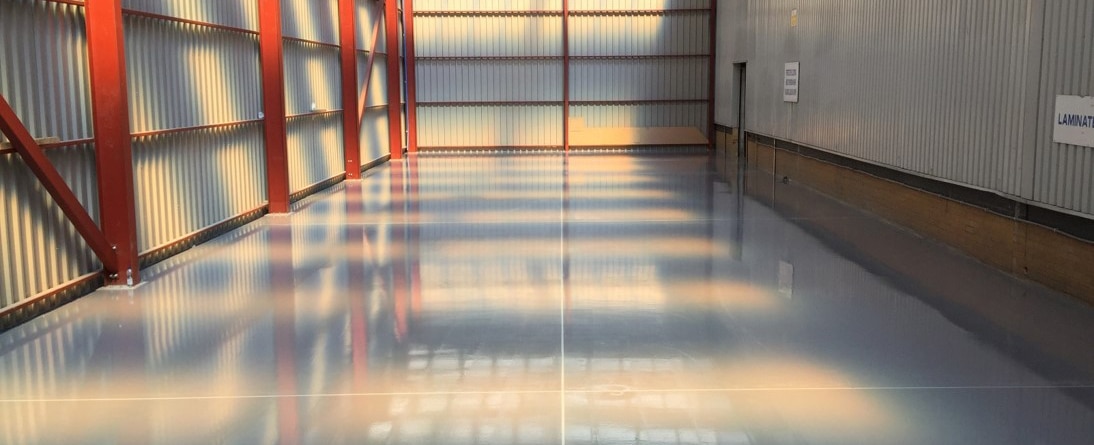 Experts for Resin Flooring in Newcastle
If you're interested in the installation of resin flooring in Newcastle Upon Tyne by specialist resin flooring contractors, Concrete Flooring Solutions is your number one choice. Our specialists for resin flooring in the North East of England can install quality resin flooring systems in commercial and domestic settings with expertise and efficiency.
There are multiple benefits to choosing resin flooring in Newcastle. Projects can benefit from highly durable and stylish floor coatings, with a wide selection of resin floor types available for use as domestic, industrial, and commercial flooring.
Some further benefits of choosing Concrete Flooring Solutions include:
High-performance flooring with lifelong results
Access to flooring specialists and contractors with over 40 years of experience in the industry
Highly competitive and cost-effective rates
Accreditation by trusted, professional, bodies
Resin flooring installers with Constructionline Gold member status
For more information about our expert resin flooring contractors, and how they can bring the highest quality solutions to your property, read more about them here.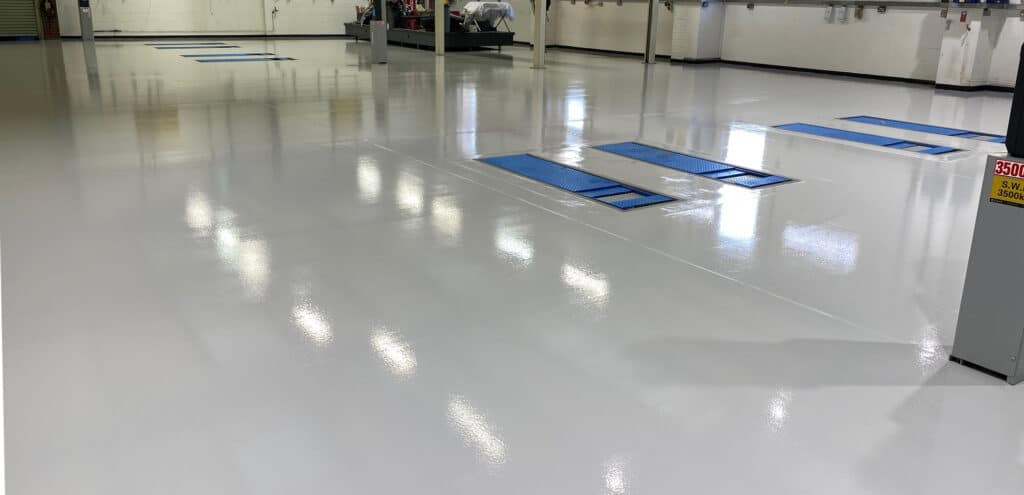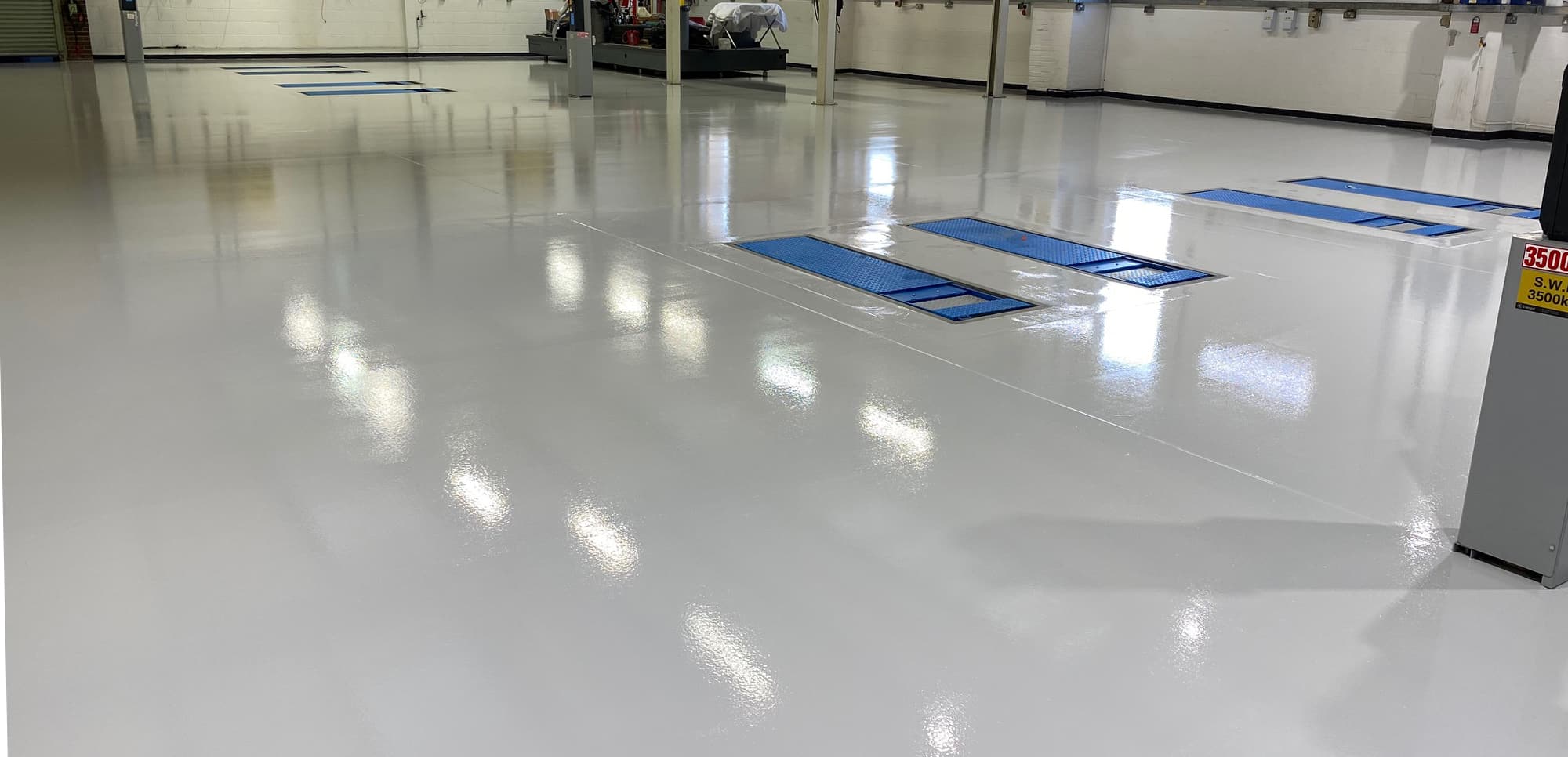 Heavy Duty Resin Flooring in Newcastle
Resin flooring systems offer a range of different benefits in different environments. From providing resistance against wear and tear for commercial flooring with frequent footfall to industrial flooring offering chemical and thermal resistance, and stylish alterations available for domestic flooring, resin flooring is a fantastic choice for all areas.
Resin flooring in Newcastle also offers a wide range of additional benefits that will benefit all. These include:
Stain resistance
Easier to clean
Slip resistance
Enhanced hygienic properties
Dust-free features
Concrete Flooring Solutions is available to install quality resin flooring systems in the North East. From Newcastle upon Tyne to County Durham, our resin flooring specialists with years of experience have you covered.
If you've been looking for a quality flooring solution, resin flooring in Newcastle may be for you.
Trusted Resin Flooring in Newcastle
When it comes to resin flooring systems, there are three primary types that you should be aware of. These consist of polymethyl methacrylate (PMMA), polyurethane, and epoxy resin flooring. While every type available offers more quality of life benefits, such as heavy-duty properties and a greater hygiene level, there are differences between each type of resin that allow them to perform better in certain circumstances.
PMMA
Polymethyl methacrylate, or PMMA, flooring is also known as acrylic glass – the same material used to create plexiglass and perspex products. PMMA is also categorised as a thermoplastic resin, meaning that is the optimal choice for commercial and industrial applications while also being able to be upgraded with non-slip flooring properties and chemical resistance.
Polymethyl methacrylate also boasts rapid curing times, even at harsh winter temperatures. This means that PMMA resin flooring can be fully installed and completely cured over a weekend, eliminating the need to put the breaks on your business operations and preventing as much downtime as possible.
Interested in PMMA as a commercial flooring option? Read more about retail resin flooring here.
The benefits of polymethyl methacrylate don't end there either. If the floor does become damaged, it provides an easier time during the repairing and upgrading process due to its unique chemical bond. These advantages do, however, increase the price of this type of flooring. However, our experts do believe that the higher price compared to our other options is worth it for the convenience of installation and repairs alone.
Looking for a resin flooring option for car parks, PMMA may be it. Read more about car park resin flooring here.
Polyurethane
In a similar style to PMMA, polyurethane resin flooring also provides excellent heavy-duty properties, resistance against abrasion, and defences against chemicals. In contrast, polyurethane boasts a far higher temperature resistance than PMMA, not buckling, cracking, or melting in the face of extreme or direct heat. In light of this, polyurethane is the ideal option for industrial areas, such as bakeries or welding facilities, where floors in front of ovens or exposure to direct heat are a frequent occurrence.

For bakeries and food preparation plants, read more about industrial food grade flooring here.
While also available in a range of different finishes, this 'thermoset resin' can take longer to cure compared to PMMA flooring – increasing the likelihood that operational downtime will occur. However, with appropriate planning, you can have a highly durable flooring option laid as quickly as possible. Simply discuss with our experts to discover your options.
Epoxy Resin
The most commonly known and widely recognised resin flooring system, epoxy resin flooring is made from a thermoset resin. In a similar fashion to polyurethane resin, epoxy resin flooring has the longest curing time of our available options, so it is highly advised to properly plan your operations around the installation of this flooring.
Epoxy flooring offers high performance and durability for multiple different environments, with the added bonus of electrical conduction. This flooring system also provides the option for chemical and slip resistance, as well as being naturally resistant against impact, wear and tear, abrasion, and water ingress.
Contact Concrete Flooring Solutions for Resin Flooring in Newcastle
Do the above options seem like a good fit for your next flooring project? Then get in touch with Concrete Flooring Solutions to discuss your options. Our experts can explain the benefits for each resin, and how each one could benefit your project, in detail; as well as providing a quote for the entire job,
If you need a hand determining what kind of resin floor will best suit your chosen setting, our experts can also provide assistance with that.