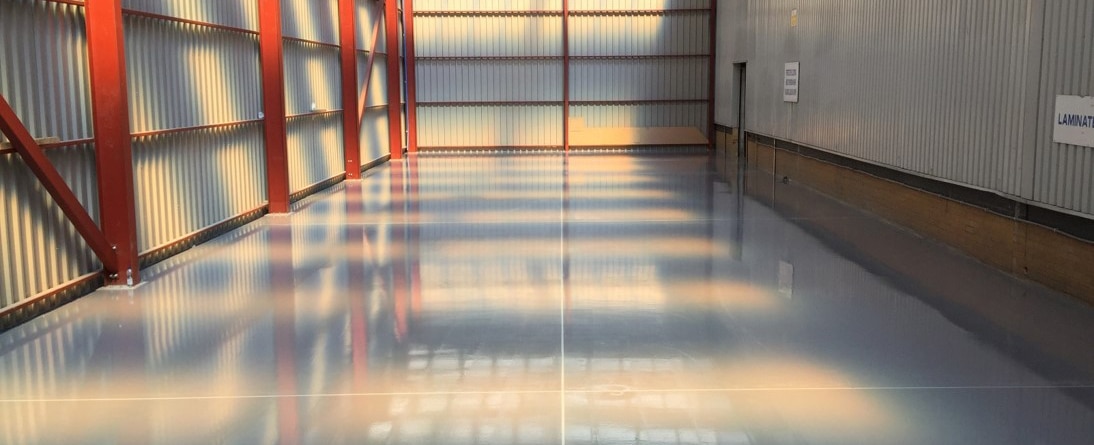 Quality Resin Flooring in Edinburgh
Resin Flooring Contractors in Edinburgh
Over 40 Years' Experience
100% Accredited
Competitive Rates
Lifelong Results
Constructionline Gold Member
Resin Flooring in Edinburgh
Looking for a heavy-duty resin floor installation in Edinburgh? We are top providers of quality poured resin flooring with over 40 years' worth of experience in the industry.
We handle the whole process, from design and manufacturing to installation. Our pricing is competitive and our installation is seamless, leaving you with a heavy-duty floor that lasts. Resin flooring has incredible durability and is easy to maintain, making it perfect for a variety of spaces.
Get in touch with us today to discuss your flooring needs, whether commercial, industrial or residential. We will provide a free, no-obligation quote on a high-performing resin floor.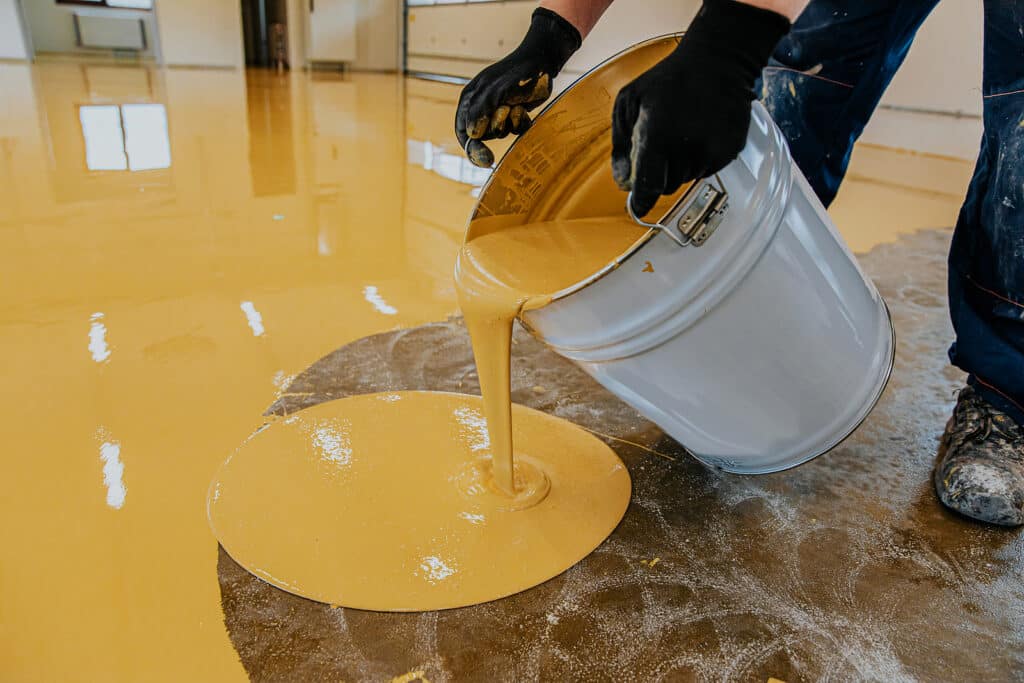 What Are My Options for Resin Flooring in Edinburgh?
There are a number of different resin finishes that have unique benefits to suit different spaces and uses.
We work quickly to ensure as little disruption as we can. Our expert team will clean and sand your concrete base before installing the poured resin flooring, usually with two coats. Some styles will need a priming coat and additional coats, depending on the property and the intended usage.
Our pricing quotes are completely upfront and include costs for the whole process.
The different finishes we offer are:
Epoxy resin is a plastic-like substance that covers a concrete floor for an impact-resistant, easy to clean, and incredibly durable finish. The resin is poured on the concrete and is self-levelling, creating a smooth surface.
This floor coating is especially suited to garage floors, clinics/medical facilities, warehouses, school corridors or anywhere with high foot traffic.
Polyurethane resin is more malleable, making it better at taking drops from large heights than the slightly more breakable epoxy finish. This flooring also has the benefit of tough temperature tolerance, making it ideal for commercial kitchens or industrial breweries. Polyurethane has excellent UV resistance so is a fantastic flooring solution for an outside space.
Methyl Methacrylate Flooring
Methyl methacrylate boasts unbeatable cure times. This is the perfect resin if you can't afford your space to be out of action for more than two days as it can be rendered fully usable in a weekend. It's also ideal if you have multiple flooring projects on the go at once.
Cementitious Urethane Flooring
If you need a flooring solution that is completely waterproof, cementitious urethane will allow you to achieve this. It's another flooring finish that is great for spaces that experience fluctuating extremes in temperature. Cementitious urethane flooring is also the easiest to clean and therefore the most low maintenance flooring.
If you're not sure which option is right for you, our team of experienced professionals are always on-hand to give detailed, impartial advice. We offer free, no-obligation quotes – just get in touch to get the ball rolling.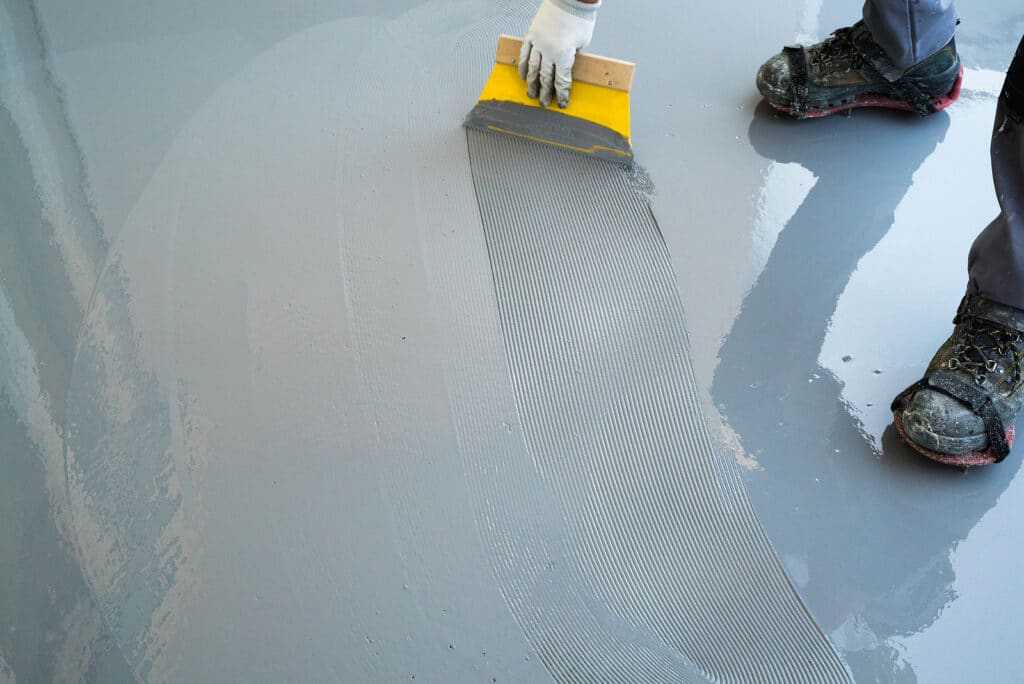 What Are the Benefits of Resin Flooring?
Resin flooring is suited to a number of property types, particularly industrial and commercial spaces. The versatility of resin, its unbeatable strength and its hygienic optimisation makes it ideal as an industrial flooring.
Resin is:
A resin coating on your concrete floor gives it maximum hard-wearing capabilities. Resin flooring can withstand shocks and impacts from heavy dops, which is why it's the perfect floor solution for industrial spaces which use vehicles and weighty machinery.
The enhanced durability of resin flooring means it won't wear down over time, even with constant foot traffic and heavy usage. A quality flooring installed by our experts will stand the test of time. 
Resin flooring is easy to clean and maintain due to its perfect, seamless finish. Its natural chemical resistance means you don't need to worry about the constant use of cleaning products. If you work in a space where extremely high levels of hygiene are paramount, resin flooring will give you the ideal environment for this.
A resin floor isn't just practical, it can also be stylish. With our wide variety of colour options, you can tailor your resin floor to your space. You can customise your floor with company colours or sports team colours, and you can easily add painted lines and markings to denote separate areas.
As well as different colourings, you can add specialist additions like skid-resistance, polishes or even textual variations. Get in touch with our design team today to discuss your options or read about our painting services.
Excellent value for money
The incredible durability of resin flooring means its lifespan is unbeatable. Replacing a floor is expensive, time-consuming and disruptive – with resin flooring, you're investing in a long-term flooring solution, giving you fantastic value for your money.
Get a Free Quote for Resin Flooring in Edinburgh Today
When you get a resin floor from Concrete Flooring Solutions, you can be confident in its superior quality. We are proud Constructionline Gold Members and design everything in line with the industry standard set by The Concrete Society's Technical Report 34.
Our expert, experienced contractors will get your flooring installed in as little time as possible to the highest standards possible. We can accommodate a range of different needs, however unique or challenging your project is.
Get a no-obligation quote for high-quality resin flooring in Edinburgh today.