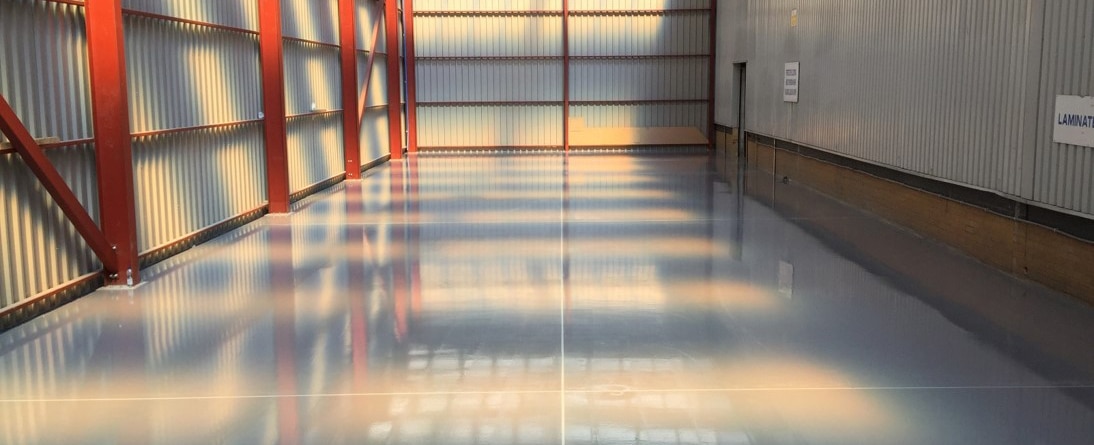 Professional Resin Flooring Installations in the East Midlands
Resin Flooring Contractors in East Midlands
Over 40 Years' Experience
100% Accredited
Competitive Rates
Lifelong Results
Constructionline Gold Member
Resin Flooring in East Midlands
If you're in need of a floor repair or if your current flooring is due an upgrade and you want a heavy-duty system more durable than traditional laminate, linoleum or tiled flooring, then concrete resin flooring is the perfect solution.
We provide professional resin flooring installation in the East Midlands and have over 40 years of experience delivering the highest quality resin flooring systems across the UK for industrial, commercial, and even domestic customers. We install epoxy resin, polyurethane resin, and rapid-drying polymethyl methacrylate flooring to suit a range of needs at a range of prices.
Read on to learn more about the benefits of a resin floor from Concrete Flooring Solutions and the different options we offer.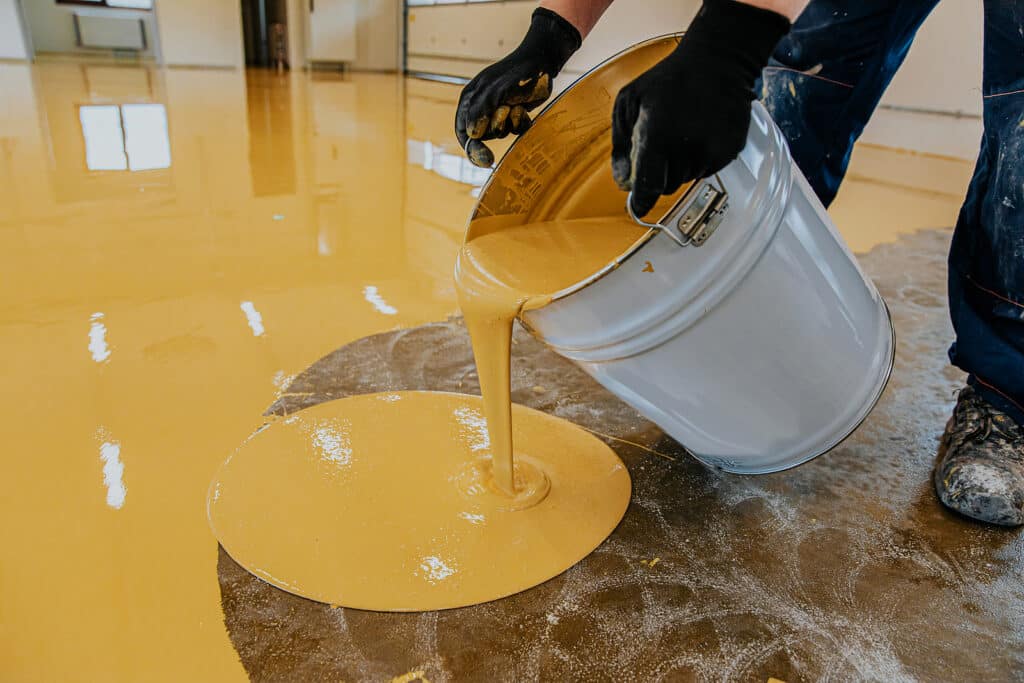 Why Us?
We use only the best materials and the latest tools for our installations. All of our expert installers are fully trained with advanced techniques, so you can be confident in the quality and durability of the concrete resin floor coating we provide.
We are proud to strictly adhere to the industry standard for top-quality resin flooring applications: The Concrete Society's Technical Report 34. Our installations are fast and designed to cause as little disruption as possible without any compromise on quality.
Here are some of the unique benefits of a resin flooring installation from Concrete Flooring Solutions:
Reliable flooring that lasts a lifetime
Expert tradespeople with 100% accreditation from key industry bodies
Constructionline Gold member status
Exceptional rates that offer excellent value for money
Our Resin Flooring Options and their Benefits
Resin is the premier flooring solution for commercial and industrial clients because of its wide range of benefits. Resin flooring is:
Naturally water-resistant
Extremely durable
Less disruptive to install than traditional floorings
The most cost-effective option in the long run due to its low maintenance needs
Seamless, aesthetically pleasing finishes
We offer three options of resin flooring for commercial, industrial and domestic clients across the East Midlands. Read more about the options below.
Epoxy resin flooring is the most common choice for commercial spaces. The resin bonds to the surface of the concrete to provide an extremely durable floor with a seamless finish. Epoxy resin is especially suited to warehouses or spaces with heavy machinery as well as schools or retail spaces with constant foot traffic.
The benefits of an epoxy resin finish include:
High resistance to impacts
Slip-resistant
Easy to clean, resulting in excellent long-term hygiene levels
Decorative potential: we offer multiple colour choices and finishing effects to suit any space. Epoxy resin is also great for painting on or applying line markings
A polyurethane floor offers a slightly softer and therefore more flexible finish than epoxy resin. Because of this, it's an ideal heavy-duty flooring system for industrial spaces as it can withstand heavy items dropped from heights. Fluctuating temperatures, like in industrial breweries or bakeries, are no problem for this flooring finish, either.
The benefits of a polyurethane resin finish include:
Temperature tolerance and UV resistance: this means it's fantastic for outdoor spaces or industrial spaces that go through extremes in temperature
Easy maintenance: this flooring type has the ability to endure strong chemicals from cleaning products and is also wipe-cleanable
Exceptionally hard-wearing
Polymethyl Methacrylate Flooring
Polymethyl methacrylate flooring offers all of the above benefits but with the fastest curing times of all the resin floor finishes we offer. This makes it ideal for clients who need as little downtime for their spaces as possible. It's also ideal for clients with multiple flooring projects on the go.
The benefits of a polymethyl methacrylate finish is:
It's able to be rendered fully usable in just a weekend
The excellent durability of the resin is not affected by the speedier curing time
Due to its unbeatably quick curing time, polymethyl methacrylate flooring comes at a higher cost than other flooring solutions, but the value for money is fantastic. Just get in touch with our team to discuss your options.
Get an Instant Quote on Resin Flooring Installation in the East Midlands
If you need a heavy-duty, high-quality flooring system in the East Midlands that you can rely on, Concrete Flooring Solutions is the best provider you can find.
Our premier resin flooring is always installed by highly-skilled flooring contractors in the fastest times using the least disruptive methods – without any compromise on quality. All of this comes with competitive prices that can suit a range of budgets and requirements.
Our team of experts are on-hand to discuss the best choice for your space and we are always happy to accommodate a range of unique needs in our installation service. Get a quote from Concrete Flooring Solutions today and transform your flooring system.