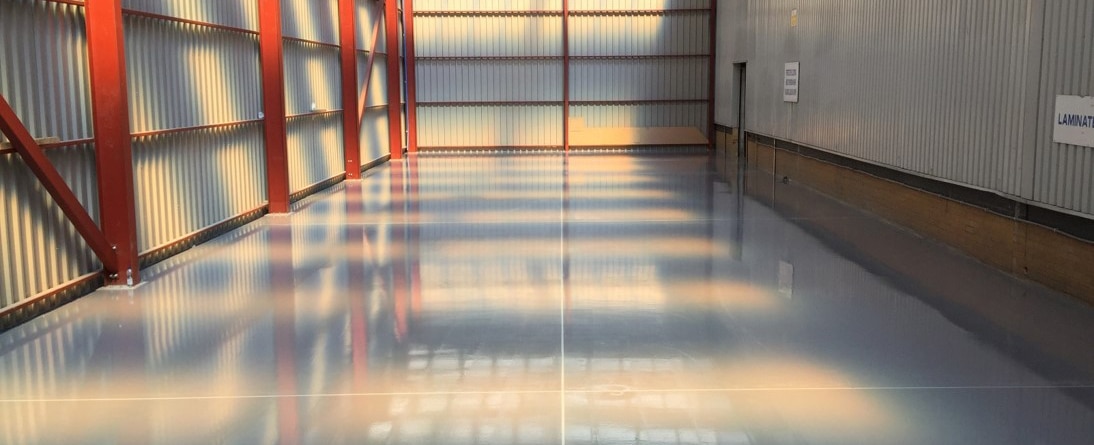 Resin Flooring Bradford – Heavy Duty Resin Flooring Systems
If you've been looking for a stylish and highly durable floor that can be made adaptable to multiple different environments, resin flooring may be a fantastic option for you.
Not only can a resin floor suit a domestic setting as it has multiple different aesthetic customisation options, but it is also an all-around better choice for industrial flooring and flooring in commercial areas due to its resistance against wear and tear; and even harsh chemicals.
Interested in the installation of resin floors for your project? Why not choose our team of expert flooring contractors and specialists to get the job done seamlessly.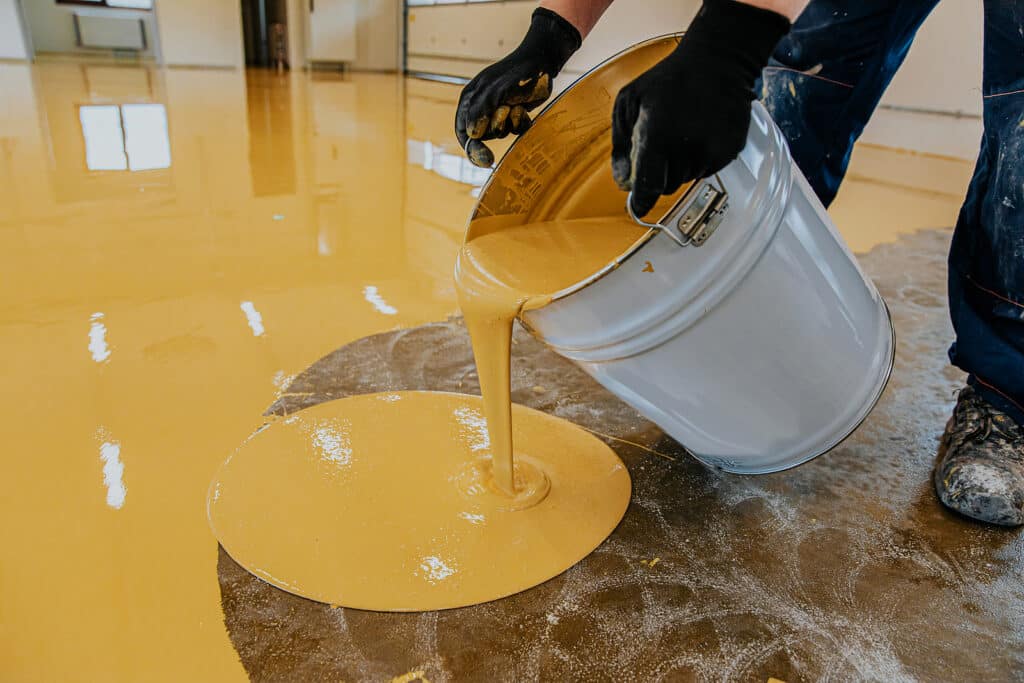 Why Choose Concrete Flooring Solutions for Resin Flooring in Bradford?
Our resin flooring experts are renowned for providing the highest quality finishes on resin flooring projects throughout the UK. Whether you need epoxy resin flooring for your home, all altered with quartz for that chic sparkly design, or a practical PMMA resin floor coating that can withstand the heat of your bakery, our resin flooring installers only provide the best results for your next project.
Want to know about our resin flooring specialists? Read more here.
All of our designs are in accordance with The Concrete Society's Technical Report 34, the industry standard for concrete industrial ground floors. This means that all of our work is guaranteed to be of the highest quality, and following the correct regulations.
So why else should you choose Concrete Flooring Solutions for your next flooring project?
Flooring contractors with over 40 years of experience
100% accreditation from respected professional bodies
Highly competitive and cost-effective rates
Guaranteed lifelong quality results
Workspeople with Constructionline Gold membership
Need more information about the work our resin flooring contractors can provide? Read this article here.
Why Choose Resin Flooring in Bradford?
Whilst it can be daunting deciding on a finish for your current flooring project, resin flooring in Bradford offers a great solution that can bring style, durability, and higher rates of cleanliness to your property. Compared to traditional flooring options, like laminate or polished concrete, resin flooring offers a fresh perspective on what a floor can do for you.
Alongside multiple beneficial qualities, such as durability and resistance against water ingress, a resin flooring system can also be altered with different properties that can appropriately match the environment it'll be used in. Qualities like chemical and temperature resistance, non-slip, and just simple aesthetic alterations can all be instilled into your resin flooring, providing a safe and stunning floor for any situation.
At Concrete Flooring Solutions, we offer a wide range of resin flooring types that are most beneficial in certain environments, however, they can all be tailored and personalised to your needs and tastes. Though your resin flooring can have different properties depending on the solution you choose to use, some perks of resin flooring remain across the board. These include: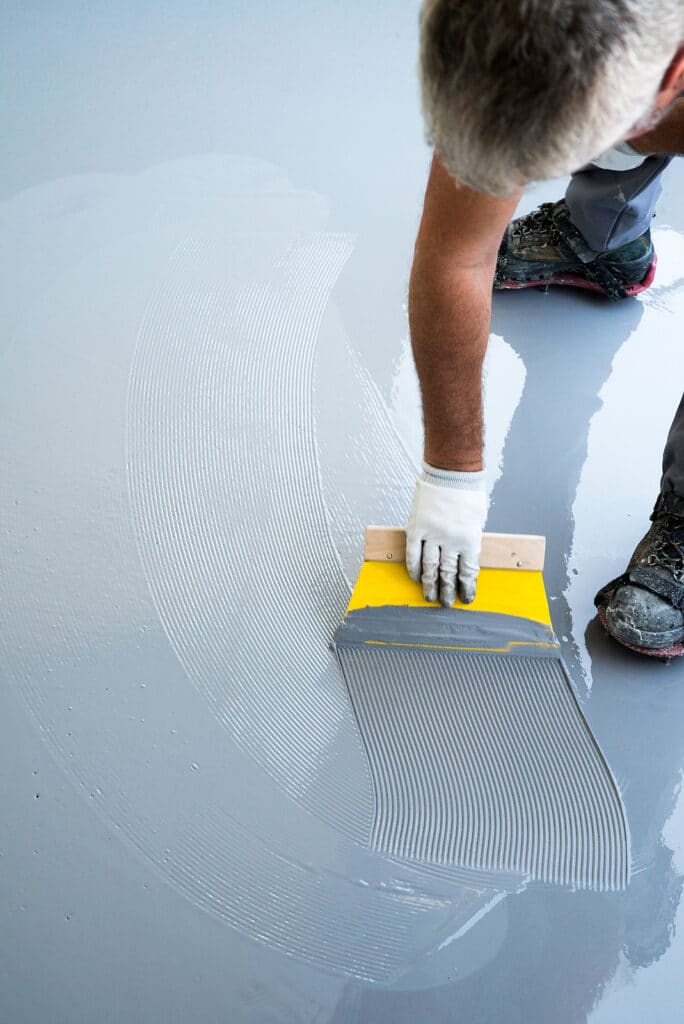 Low-Cost Flooring Option
Not only is the initial cost of installation for resin flooring typically lower than that of a traditional flooring option like laminate or polished concrete, but the flooring is generally less expensive to maintain over the years. This is due to the resin being a very sturdy and impact-resistant material that does not easily damage; meaning that there will be little need for maintenance or repair.
If something severe does happen to your floor, however, these repairs are typically far less expensive than the replacement or repair of a laminate pane or concrete floor.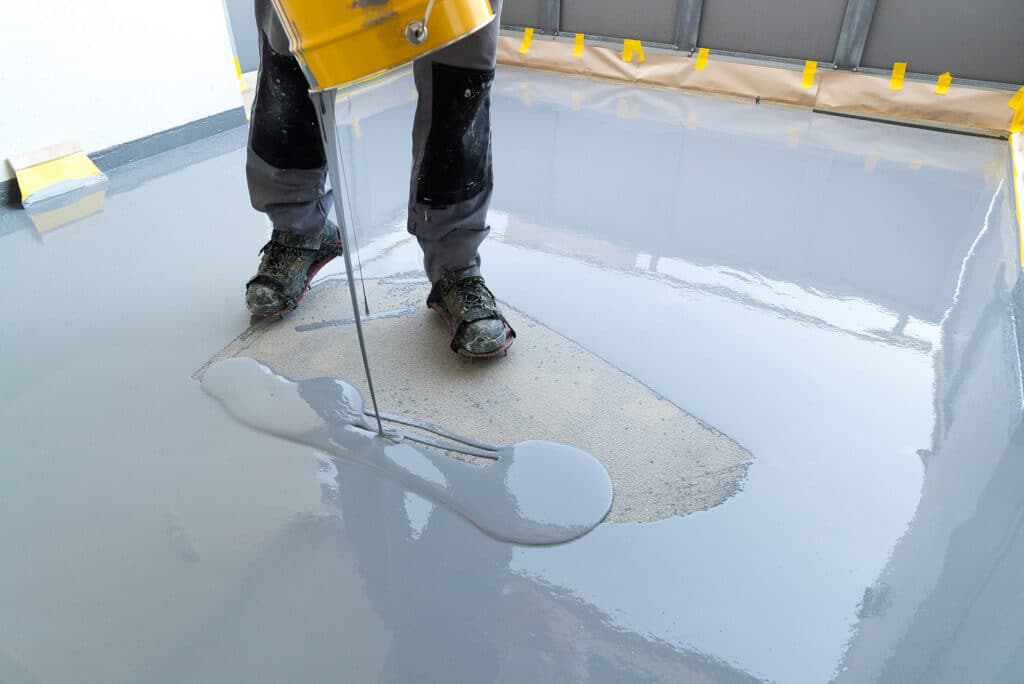 Faster Installation
When you choose resin flooring in Bradford, you will be expecting a swift and professional installation service. Worry not, this is exactly what you'll be getting. Whilst a resin floor does take a shorter amount of time to install and finish compared to traditional flooring methods, the different types of resin we offer all have different curing times.
With options ranging from heavy-duty polyurethane to epoxy resin flooring, these systems offer various curing times. From cured and ready to use overnight, to as long as a weekend or a few days more, the installation and preparation involved are substantially shorter than other options on the market.
For more information about our industrial resin flooring and how it can benefit your business, read the article here.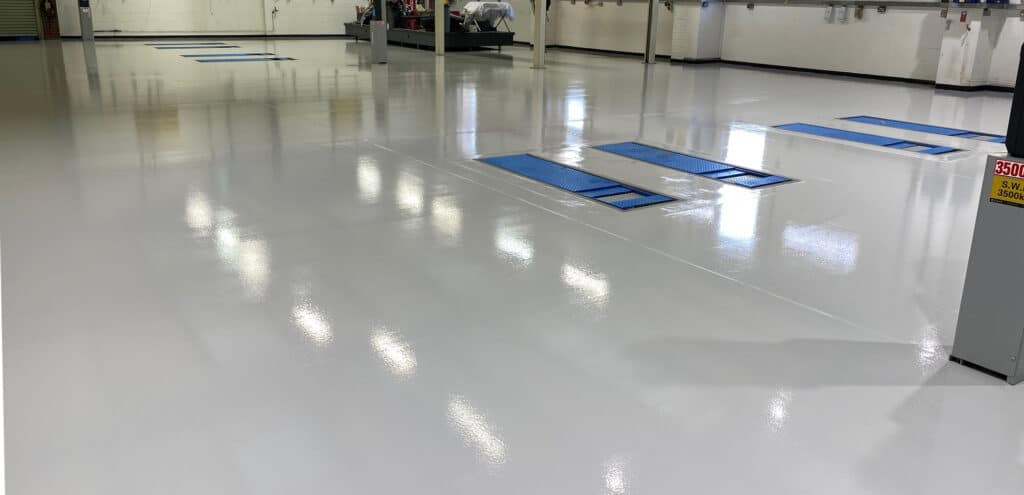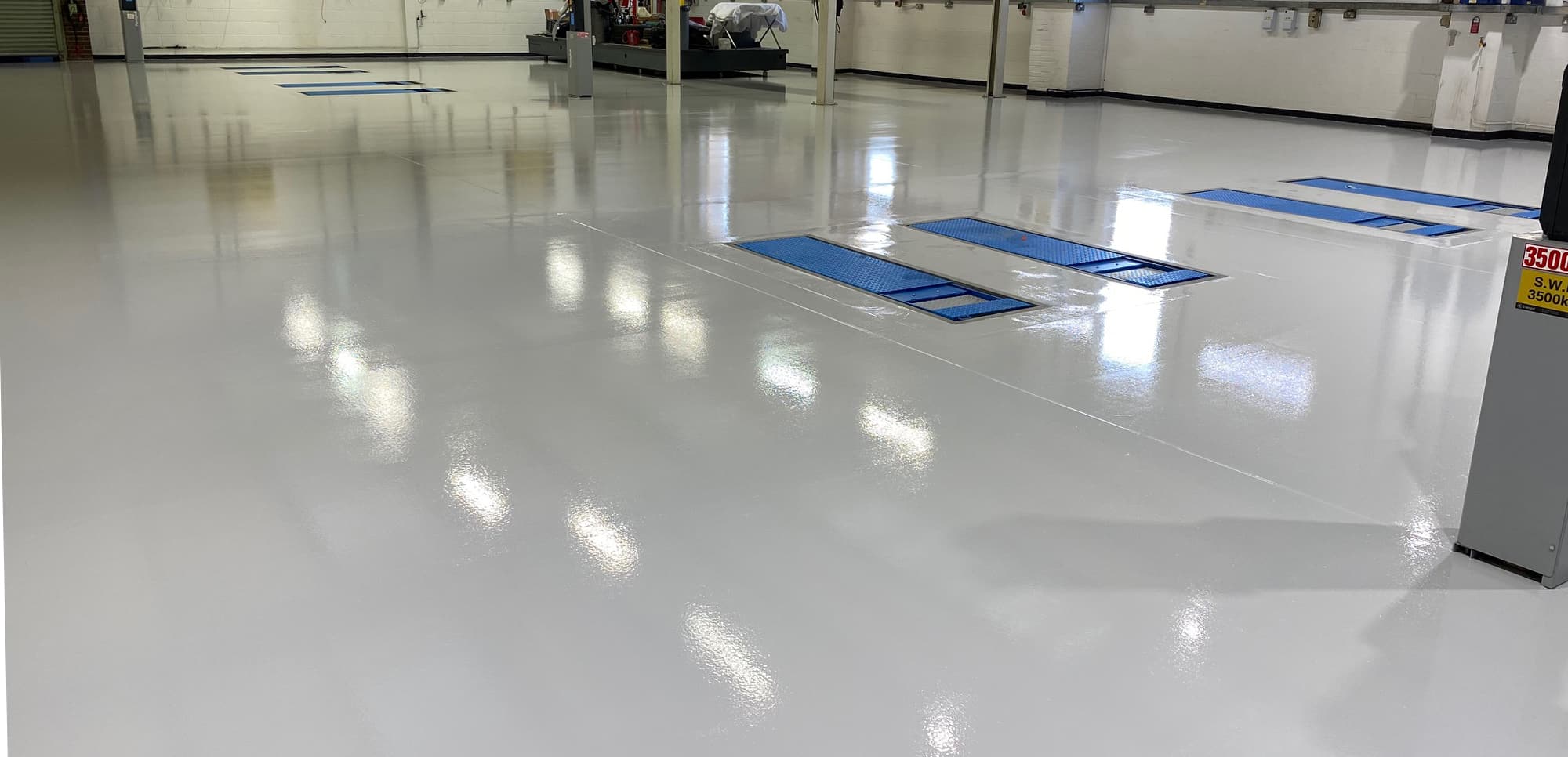 A Versatile Solution
Not only is resin flooring able to be super stylish in multiple different settings, but it is also suitable for many different settings; including the outdoors. As a weather-resistant, chemical resistant, and temperature resistant flooring option, you have the freedom to utilise this type of flooring almost anywhere you wish.
For domestic flooring installation, you have an easy to clean and stylish flooring option that can be altered with multiple different aesthetic differences.
For commercial settings, you have slip-resistant flooring that has a great defence against abrasion and wears and tear from high footfall.
For industrial settings, you have chemical and temperature resistant flooring that won't buckle under pressure.
Interested in the range of resin floors we have on offer at Concrete Flooring Solutions? Find out more here.
For Top Quality Resin Flooring in Bradford, Contact us Today
If you've been looking for a versatile flooring solution that can be easily adapted to any environment, the installation of a resin flooring system may be the best choice for your next project. Here at Concrete Flooring Solutions, our experts have over 40 years of experience offering a wide range of resin flooring options for use in many different areas: from homes, commercial businesses, and industrial areas; a resin floor offers a fantastic range of benefits.
Interested in the range of resin flooring in Bradford that we offer? Get in touch with our team for a quote today.