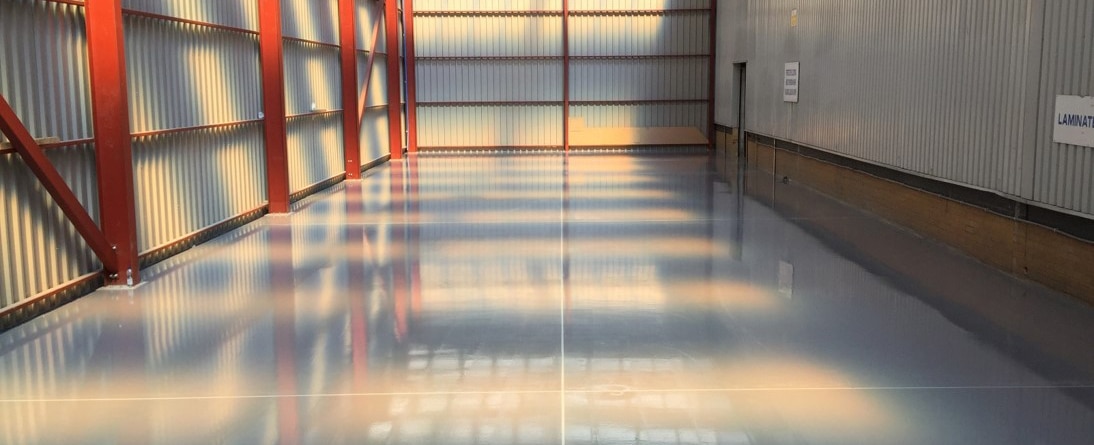 Resin Flooring in Bournemouth
Here at Concrete Flooring Solutions, our expert flooring specialists can install resin flooring in Bournemouth in the most efficient and cost-effective ways possible. Our teams can pour and install high quality, heavy-duty, resin floors and floor screeds for multiple types of situations
Why You Should Choose Concrete Flooring Solutions for Resin Flooring in Bournemouth
We always provide high-quality resin flooring solutions to every project – along with results that go above and beyond. When you choose Concrete Flooring Solutions for resin flooring Bournemouth, you'll understand why we're the UK's number one choice for resin flooring solutions. Our teams provide:

Lifelong results
Over 40 years of experience
Competitive rates
100% accreditation
Constructionline Gold member status
If you're interested in having epoxy resin flooring Bournemouth installed by our experts at Concrete Flooring Solutions, feel free to get in touch. We can provide flooring solutions that will breathe new life into your domestic, commercial, or industrial floors. For a free quotation, contact us today.
Benefits of Resin Flooring in Bournemouth
Concrete Flooring Solutions provides epoxy resin flooring in Bournemouth are available for use in multiple areas and situations. If you need brand-new resin floor coatings and epoxy screeds to replace your worn out commercial flooring, some new stylish resin bound decorative flooring for your domestic property or a new heavy-duty resin industrial flooring system, then our experts can provide a wide range of resin flooring options available in Bournemouth. 
Benefits include: 
Extreme Durability
Lifelong results
Cost-effective
Waterproof
Safety alterations
Stylish cosmetic alterations
Same day curing on certain resins
Chemical resistance alterations available
If these benefits interest you enough to have epoxy resin flooring installed for the next project on your property, our expert flooring contractors will be more than happy to discuss the details with you. For a free quotation from the UK's number one resin floor specialists, contact us today.
Types of Resin Flooring in Bournemouth
Our resin flooring contractors at Concrete Flooring Solutions have a wide range of resin flooring options available that can suit almost any project you have underway. Our three main types of resin can be used for your future projects, you can also request certain alterations to be made – such as non-slip health and safety features, or cosmetic additions for extra style. All of the options we have available are made in accordance with the industry standard Concrete society's technical report 34.
Below, we detail the specifications and best applications for each of our resin flooring options that are available UK wide.
Polyurethane Resin Flooring:

If your old industrial flooring is in need of an upgrade, or your scientific lab floor has seen a few too many chemical spills, polyurethane resin flooring and polyurethane screeds could be the best options for you. Best for updating workshop and industrial floors, and the floors in areas that frequently handle harsh chemicals, polyurethane resin comes with high temperature and chemical resistance, along with a higher defence against general wear and tear. If you need a floor that can handle accidental chemical spills without dissolving, high temperatures without cracking or melting, or being driven on without scuffing, polyurethane resin flooring will make a great addition to your property.

Does polyurethane resin flooring sound like it will benefit your industrial property in West Howe more than our other options? Our expert resin flooring contractors will be more than happy to get the ball rolling on booking installation for you. For a free quote, contact us today.
Methyl Methacrylate Flooring:

For those on a tight schedule, with multiple projects on the go, or in need of a new floor to be used the next day; this option is for you. Methyl methacrylate flooring is best known for its fast curing properties, meaning that the floor can be poured by our flooring contractors and cured in as little as a day. Best yet, the quick-dry and cure features don't come at the sacrifice of the durability and heavy-duty aspects you would expect from resin flooring. Methyl Methacrylate can also be altered with your desired additions, simply discuss your desired features prior to our flooring contractors coming to complete the job – and we'll see if we can accommodate your needs for resin flooring in Bournemouth.

If methyl methacrylate flooring seems like the best choice for your next commercial project in The Avenue,  then let us know. Get in touch with us today via our contact form.
Epoxy Resin Flooring:

The most recognised and reliable form of resin flooring, epoxy resin flooring is the industry standard when it comes to poured resin flooring solutions. This form of resin is highly adaptable and durable, with a wide array of customisation options to choose from. Looking to incorporate cosmetic changes, non-slip features, or increase your floor's chemical resistance? Our flow applied epoxy flooring specialists will be more than happy to discuss any additional features that you request. Whether your kitchen or garage floor is in need of a stylish and durable upgrade, or you need a durable floor for your commercial property, epoxy resin flooring may be the option for you.

For a highly customisable option, epoxy resin flooring in Bournemouth is the best for homes in Westbourne. Get in contact with our experts for a free quote. Contact us today.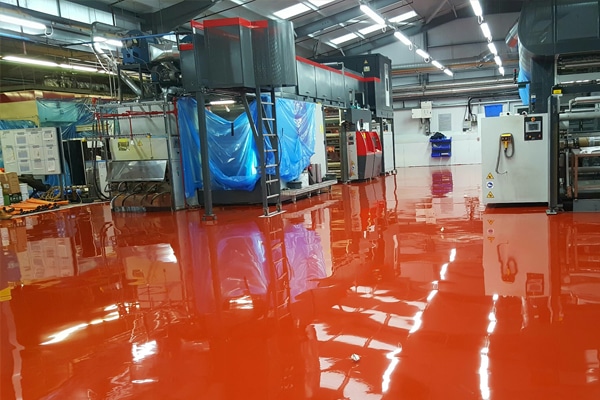 Contact us Today for High-Quality Resin Flooring in Bournemouth
Do you like the sound of the resin flooring options above? Our flooring specialists would love to hear from you to discuss the plans you have for your property, and what resin flooring will benefit your project best. Our expert team is made up of fully accredited professionals who have years of experience in the flooring industry. They know exactly how to get the job done in the most cost-effective and efficient routes possible, and they will be more than happy to hear if you have any requests for customisation when discussing your new resin floor. 

From Wareham to New Milton, our services stretch across the entirety of the Bournemouth area. For a free online quote on the best resin flooring in Bournemouth, contact our experts today via our contact form.