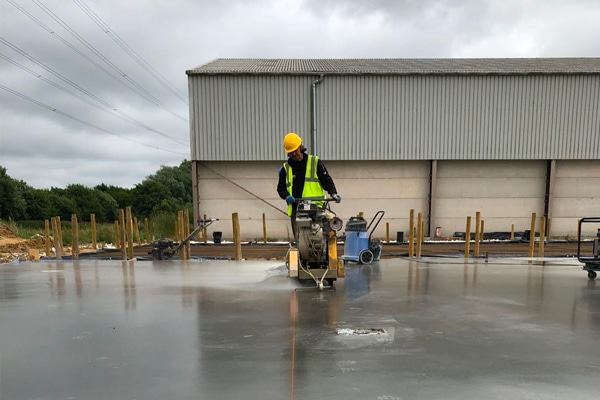 Get an Instant Quote
Get an easy quote with our price calculator:
Where We Work
Industrial Flooring in Exeter
We are Concrete Flooring Solutions, one of the country's leading concrete flooring contractors. We are proud to install industrial concrete flooring for our customers in Exeter, transforming spaces for the better. If you are looking for flooring solutions to suit your space, look no further than Concrete Flooring Solutions.
Our years of experience have allowed us to perfect our skills and learn to deal with every possible flooring scenario. We work hard and are proud to use the latest equipment and technology when installing our floors so that our customers can enjoy fantastic results. So, if you are looking for industrial flooring solutions in Exeter, we have the solution. Get in touch with us today. We will be more than happy to discuss your requirements.
We are Industrial Flooring Experts in Exeter
At Concrete Flooring Solutions, we do everything we can to ensure our customers receive the highest quality service. That's why we spend time discussing your requirements, talking through the work you want completed so that we can finish your floors to the standard you expect.
Every concrete floor we install is made in accordance with The Concrete Society's Technical Report 34 guidelines. This means that each of our floors is made and installed to the industry standard, just as it should be.
Our Process for Industrial Flooring in Exeter
We are proud to install high-quality industrial flooring for our customers in Exeter, meeting their requirements every single time. We work hard to ensure our professional standards are being maintained and when we carry out work, we finish your floors to the highest quality possible.
As experts in concrete flooring installations in Exeter, we know that our customers all want something different. That's why we are passionate about involving our customers in the process, from start to finish. As such, when you choose us to install your concrete floor in Exeter, we will involve you in the entire process, keeping you updated on the work we carry out and how it's progressing.
Types of Concrete Flooring We Offer in Exeter
Here at Concrete Flooring, we are proud to supply and install two different types of industrial flooring. We know our customers expect the very best and that's why both of our concrete flooring options are designed to last, easy to clean, and beautifully finished. Each flooring type is suitable for different projects, so it is important to consider your requirements and the type of site your floor is intended for. Below are the two types of concrete floors we offer our customers in Exeter.
Industrial Concrete Flooring
Industrial flooring is a popular choice in Exeter and is most commonly used in industrial and commercial properties. Our industrial concrete flooring is made to last and is durable enough to withstand a large amount of foot traffic and heavy machinery. And if you have a specific design in mind, we offer a range of designs, so your industrial concrete floor can have the look you want.
To learn more about our industrial flooring options, contact us today. Our friendly staff would be more than happy to answer your questions about this product.
Composite Metal Decking
We highly recommend that our customers in Exeter opt for composite metal decking because it is now widely considered the industry standard for new offices and retail builds. The interlocking design of metal beams and concrete slabs that make up the floor guarantee a fast and simple installation. What's more, we can deliver your new floor to you in no time, slotting the slabs into place quickly and easily, allowing you to carry on with the next step in your work project.
For more information about the composite metal decking we sell and how it could transform your space, get in touch with us today.
Our Concrete Floor Finishes
Once we have carried out the installation of your concrete floor, we offer a number of floor coatings and finishings to complete the project. Depending on the aesthetic you are trying to achieve, you can choose from concrete with a brushed finish for textured floors or a polished concrete for a smooth and high-sheen surface.
It is important to consider your property first and how the space will be used before deciding on the best concrete floor finish for you. For example, a concrete floor that has a brushed finish will be far safer when wet than polished concrete. To find out more about the concrete floor finishes we offer our customers in Exeter, please do not hesitate to contact us today.
We Provide High Quality Industrial Concrete Flooring
When you purchase a concrete floor from us, you can be guaranteed a durable and high-quality product that has been installed by fully qualified professionals. By ordering from us, you can save time and money through quick and affordable concrete floor installations that transform your space. Our concrete floors are designed to last for many years, with minimal cleaning and maintenance required to keep them in great working condition.
Get in Touch with Our Team Today
If you would like to find out more about the concrete floors we sell and install, get in touch with us today. We are more than happy to discuss your requirements and find a flooring solution that suits your needs. So, whether you need a concrete flooring solution for a factory, warehouse, or retail building, we have the solution for you. For a quick quote on what your concrete floor might cost, please use the instant quote price calculator at the top of this page. Get started on your new concrete floor today.